Disclosure: This is a sponsored post with Oriental Trading. All opinions are mine alone.
Nathanael is in Kindergarten this year and he's excited about the upcoming Valentine's Day holiday. When we were talking about gifts to give his classmates, of course he like the idea of Nerds candy, but I wanted to give the kids a non-candy Valentines idea too. What five and six year old kids don't like stickers, tatoos and gumballs? Since both my kids attend a private Christian school, I wanted to make a Christian Valentines idea for Nathanael's class. I saw this amazing idea on It Happens in a Blink blog, but wanted something just a little bit different.
Let's Stick Together Christian Valentines Idea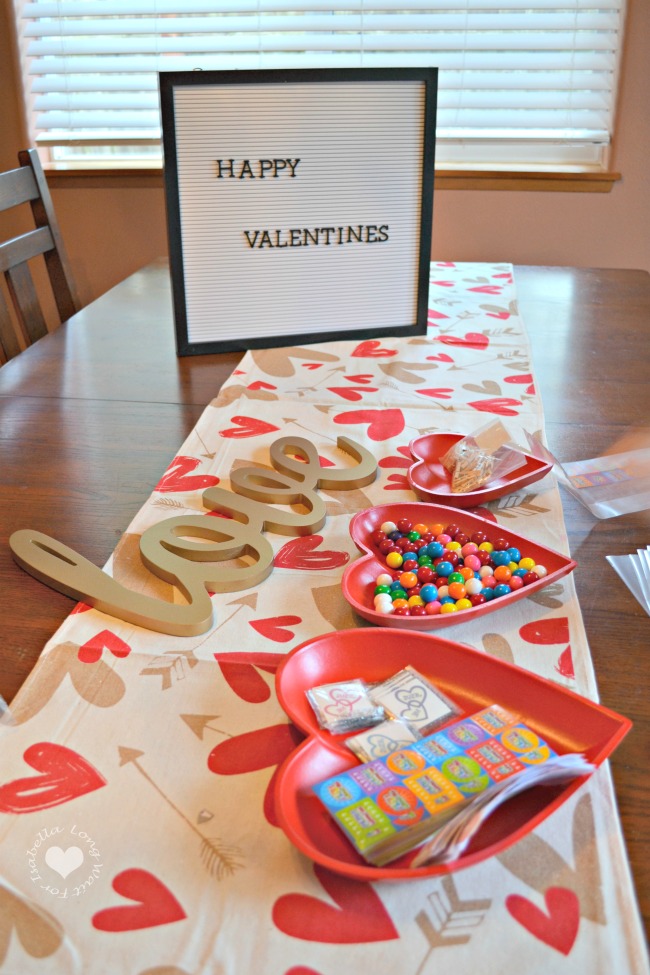 A real friend sticks closer than a brother. Proverbs 18:24
For Nathanael's Kindergarten class we found some great sticker options. Actually, I was originally only going to give his classmates stickers, but then I found Christian tattoos and gumballs and felt like that fit the "stick" theme very well.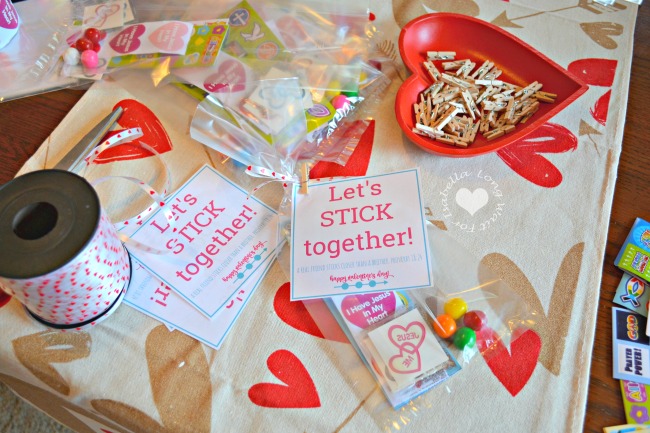 Materials Used
I found all of these products online at Oriental Trading Company. Don't you just love that site?!
cellophane bags
stickers
tattoos
gumballs
stock paper
curling ribbon
small clothespin
You can print the below graphic if you'd like. Simply open in a new window. I printed mine 3×5 inches which allowed for four per page.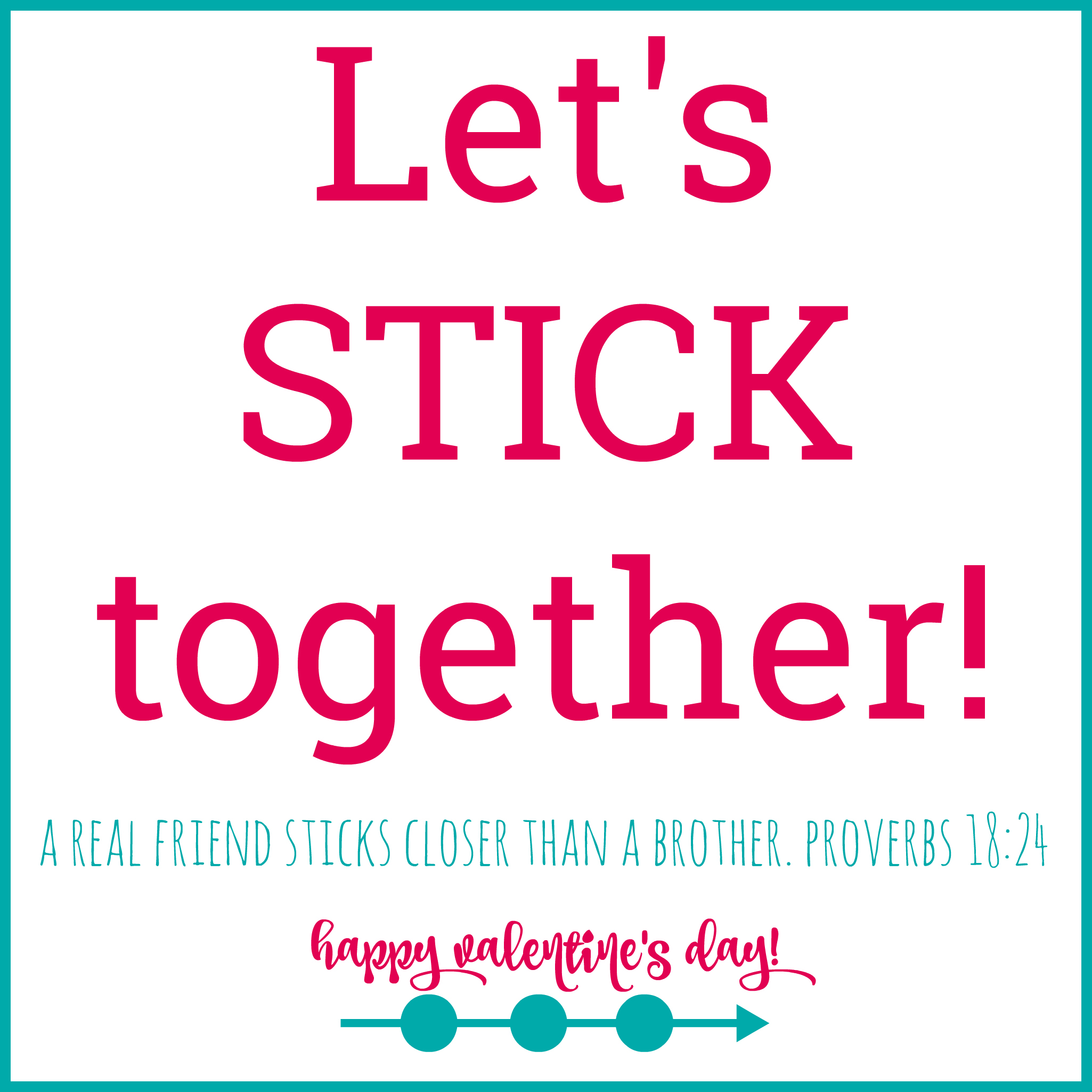 Connect with Oriental Trading
Facebook | Twitter | Pinterest | Google+  | YouTube
Pin it for later: