The Hot Wheels Pleybox subscription is designed to be combined over several boxes into a mega track designed exclusively for subscribers. The subscription will feature cars, tracks, and stunts that encourage kids to break records while igniting their passion for learning in a fun, engaging way. It also helps kids develop important lifelong skills.
What's Inside the Hot Wheels Subscription Box
Early edition car – get it 3 months before its release to the market

Awesome racing tracks

Activity Book featuring fun activities and facts

3 Additional cars

Exclusive Hot Wheels T-Shirt

Other Hot Wheels goodies

… and a customizable box that adapts to inspire 3+ exclusive stunt creations
[Tweet "An early edition Hot Wheels car comes in this box! #Pley"]
Each Pleybox is themed around different educational concepts. The theme of this box is speed. By playing with the launcher to see how far the car will go, this box will ignite the passion for learning and usher the development of life skills. The play benefits associated with the elements in the box include:
problem solving
creativity
boosts confidence
boosts sportsmanship
[Tweet "With this box boost confidence and sportsmanship! #Pley"]
Hot Wheels Subscription Box Sale
⇒⇒⇒ For a limited time get your first Hot Wheels Pleybox for only $10! ⇐⇐⇐
Connect with Pley
Facebook | Twitter | Pinterest | Instagram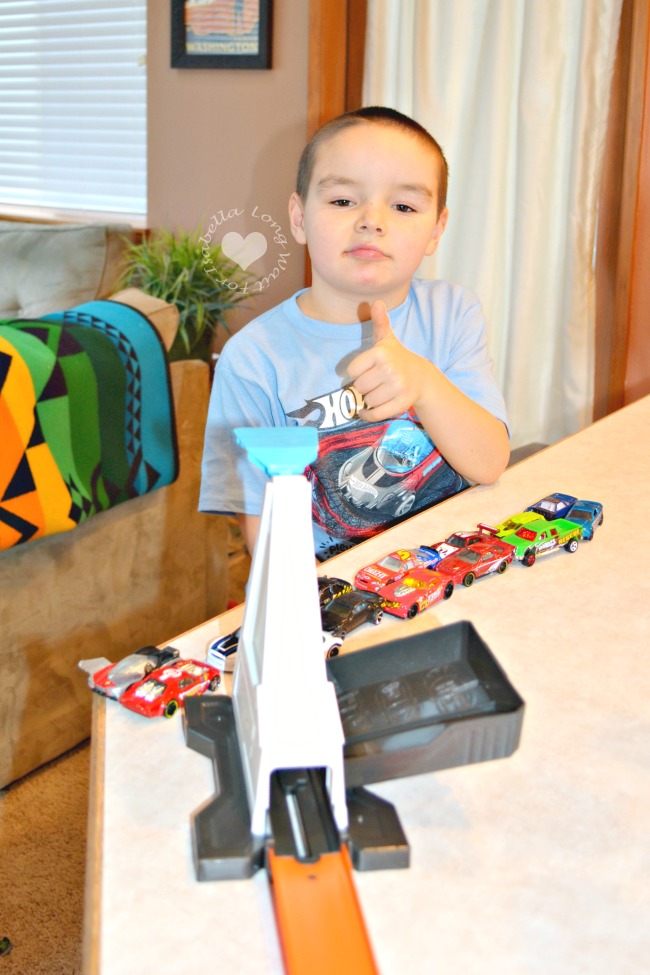 Disclosure: This is a review post. This post contains affiliate links. All opinions are mine alone.