Do you send holiday cards to friends and family this time of year? We still, every year, send out greeting cards that usually are a photo card, but occasionally we send a photo inside the Christmas cards.
Did you know you can make Hallmark photo cards online at the Walmart Photo website? This year, Hallmark gave us the opportunity to try out this simple, beautiful, and quick service. I ordered a couple sets of photo greeting cards for Christmas and they were ready in one hour! And, we were very pleased. Hallmark is just a great name to trust when it comes to greeting cards.
Navigating the site is very easy. I was able to refine my search to only show religious Christmas cards that allowed for 4+ photos. As I scrolled through my options, I narrowed them down and let my hubby help choose. You can see a few of my favorite cards above. We decided on the 2017 Memories Banner because we could have multiple photos and write a bit of text by the photo.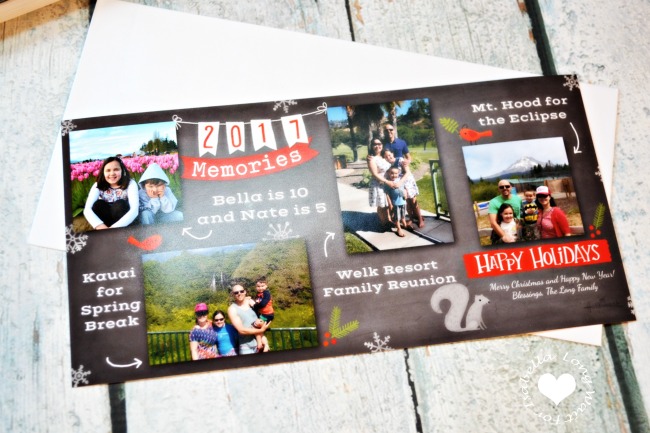 Do you need photo holiday cards?
It's not too late to order Christmas, holiday or New Year photo greeting cards at Walmart. They can be ready in as little as one hour. Plus, Hallmark really does make great photo cards online!
Connect with Hallmark
Facebook | Twitter | Pinterest | Instagram
Disclosure: This is a sponsored post. All opinions are mine alone.