Do your kids love when learning is fun? I know my kids do. I love when kids products can keep them busy and teach them. Thankfully, both my kids love science and nature. When we had the chance to review a kids microscope, I knew they'd be excited.  If you have a child in elementary through high school in the house, a professional grade microscope at a budget-friendly price is a wonderful investment for the whole family. My First Lab's array of fully assembled microscopes puts the focus on science, magnified!
My First Lab WOW Scope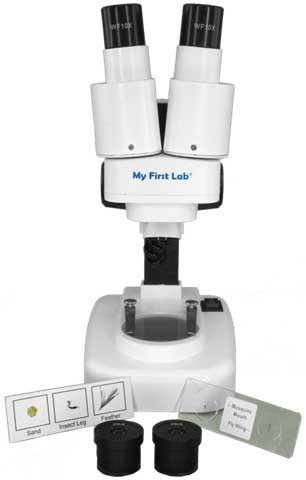 Winner of the 2016 Creative Child Product of the Year Award and for ages 9+ this is the best Microscope for 3D objects!  You'll hear the kids blurt out "wow" many times a day when they eye this microscope. The My First Lab® WOW Scope™ is the best introductory stereo microscope for your little Einstein who loves to explore. Everything you need is right within reach, whether you are in the backyard, the living room, on vacation, or the classroom!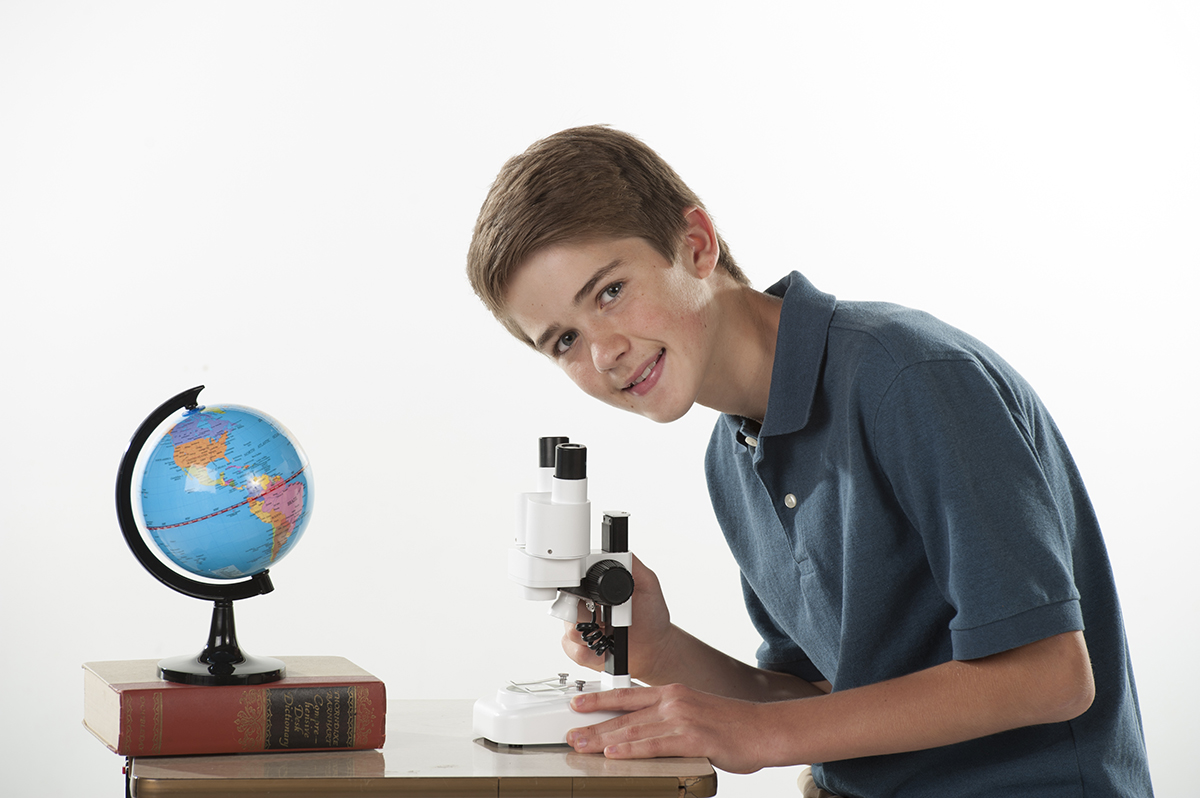 Features:
Real glass optics
Interchangeable pairs of 10X and 25X eyepieces
20X and 50X total magnification
Battery-powered (2 AA batteries – not included)
Top and bottom duo-LED illumination can be used for ALL specimens, even prepared slides!
Super light and portable!
Shipping Weight: 3 lbs. Case of 10: 22 lbs.
Smartphone Inspector
Got a phone? Become a scientist with this adaptable add-on for any smartphone or tablet with a built-in camera—voila! You have a compact, lightweight, high-resolution digital microscope for on-the go! Everyone can discover clues and examine evidence with ease as the Smartphone Inspector ($12.99) features 60X magnification, giving incredible clarity on everyday items kids encounter. Makes a wonderful holiday gift for big kids (teens to Dads) too!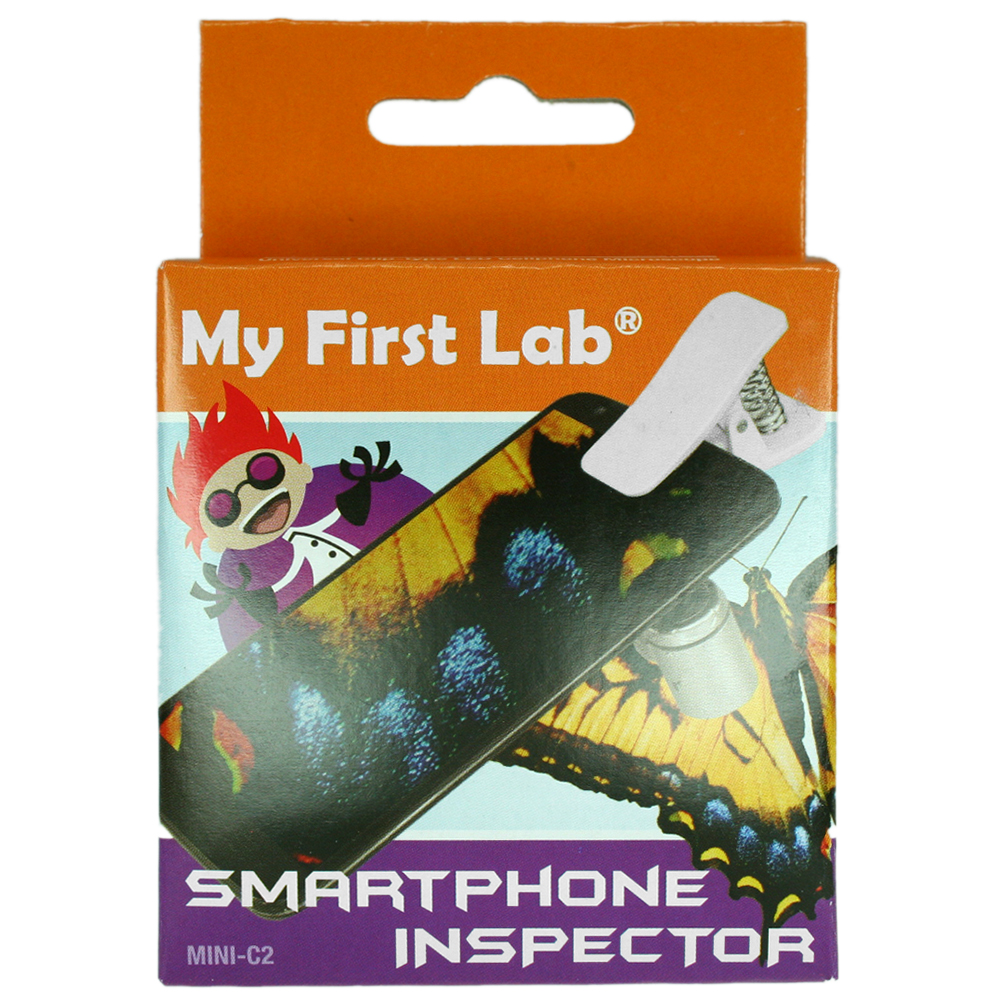 Why do you LOVE science?
About My First Lab
My First Lab, a children's educational product line of C&A Scientific, a lab product manufacturer and scientific supply company, has invested over 20 years of expertise to build a microscope that is inexpensive enough for a child, but possessing an image quality good enough for an adult. That's not just them talking but consumers who gush on amazon after their microscopes arrive in the house.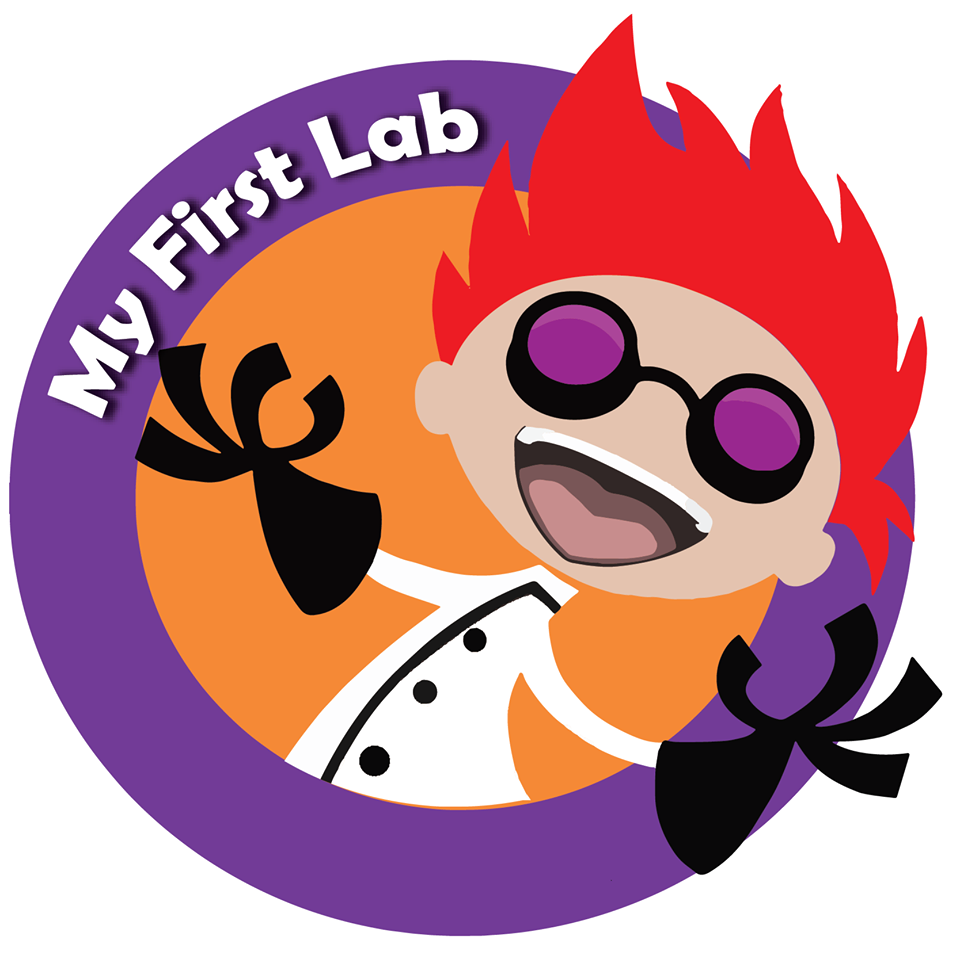 Connect with My First Lab
Win My First Lab
One lucky Long Wait For Isabella reader will win their own microscope from My First Lab. There are four to choose from:
Enter the Rafflecopter form below for your chance to win. Open to US residents 18+.
Disclosure: This is a review post. All opinions are mine alone.