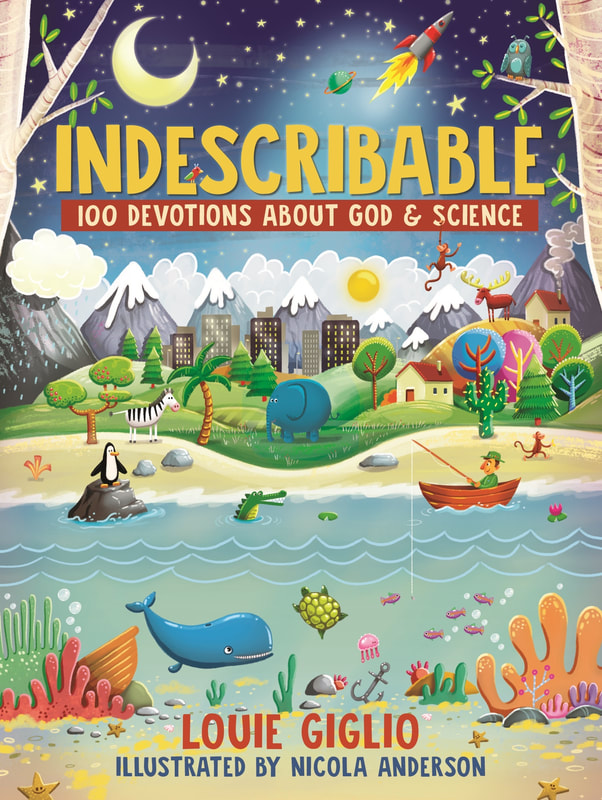 Do you need to get a new family devotional for the upcoming new year? Maybe, you need to start having family devotions regularly with your kids. If so, I have an amazing new book from Louie Giglio that I know the whole family will love.
I've watched Giglio's video series about our Creator and science and was so blessed. So when I saw that he was releasing a new devotional for kids? It was a book I wanted to add to our own family worship library. Well done, full of great examples of the awesomeness of Creation, and beautifully illustrated — this science and worship book is coming out at a perfect time. STEM is so popular with our children, and this books incorporates science and worship beautifully. We can trust God's word and be excited about science!
About Indescribable Louie Giglio
Discover the Wonders of the Universe with the Creator!
It's impossible to out-imagine God. He orchestrates time, creates light, and speaks things into existence—from the largest stars to the smallest starfish. God is a powerful, purposeful, personal, unparalleled Creator.
Indescribable displays the majesty of creation with scientific findings, photography, and original illustrations. These 100 devotions encourage awe at God's creativity with an in-depth look at:
Space, Galaxies, Planets, and Stars
Earth, Geology, Oceans, and Weather
Animals—from Hummingbirds to Dinosaurs
Our Minds, Bodies, and Imaginations
Each devotion features a "Be Amazed" section with fascinating facts, hands-on activities, and a closing prayer. Based on Louie Giglio's popular messages "Indescribable" and "How Great Is Our God," Indescribable: 100 Devotions About God & Science will help kids discover the incredible creation of our indescribable God.
[amazon_link asins='0718086104,B00GX00CI6,0718097130,0718088867,1601424280′ template='ProductCarousel' store='wpplugin01-20′ marketplace='US' link_id='71ad64e4-cd61-11e7-8048-150157140c3a']
About Louie Giglio
Pastor and author Louie Giglio invites kids to think about the questions they encounter in day-to-day life and to find God's glory in creation in his first-ever children's book, Indescribable. Giglio has established himself as the voice of a generation through the founding of Passion City Church and the ever-popular Passion Conference for college-aged students. With more than a million social media followers between his personal accounts and those of Passion, he has grown a platform of more than just college kids but also pastors, parents, and adults around the world. He continues to create new content in his first-ever children's book, Indescribable: 100 Devotions for Kids about God and Science. Each devotion includes Scripture, a story, an application, a prayer, and a fascinating science section.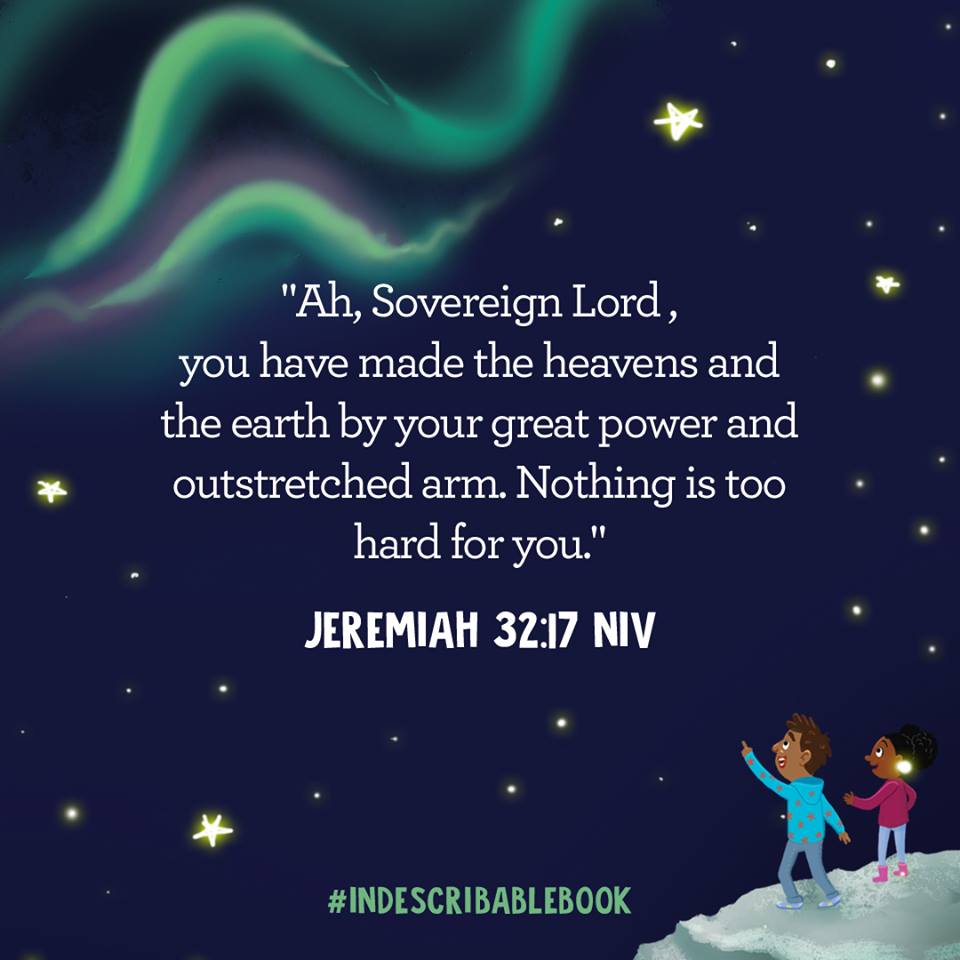 One of Louie's most viral sermons was on the scientific element laminin, and he often preaches and writes on the glory of God as displayed through creation. Indescribable builds on these themes in fun, kid-friendly ways that will engage a child's heart and mind for the glory of God. Each devotion includes Scripture, a relevant illustration or story, a life application, and a prayer. In addition, each devotion includes a science section that can range from fun facts to creative experiments for kids to further engage with the content.
One hundred entries from Louie will cover topics from all areas of science, with devotions on these issues and more:
Creation
Evolution
Animals
Dinosaurs
Space and the universe
Molecules and tiny matter
Medical science and medical miracles
Our amazing bodies
Geology and fossils
Weather and the atmosphere
This devotional will be unique, engaging, and beautifully designed. Parents will be thrilled to share the messages of both science and faith with their children, giving Indescribable major appeal for years to come.
Connect with Louie Giglio
Facebook | Twitter | Instagram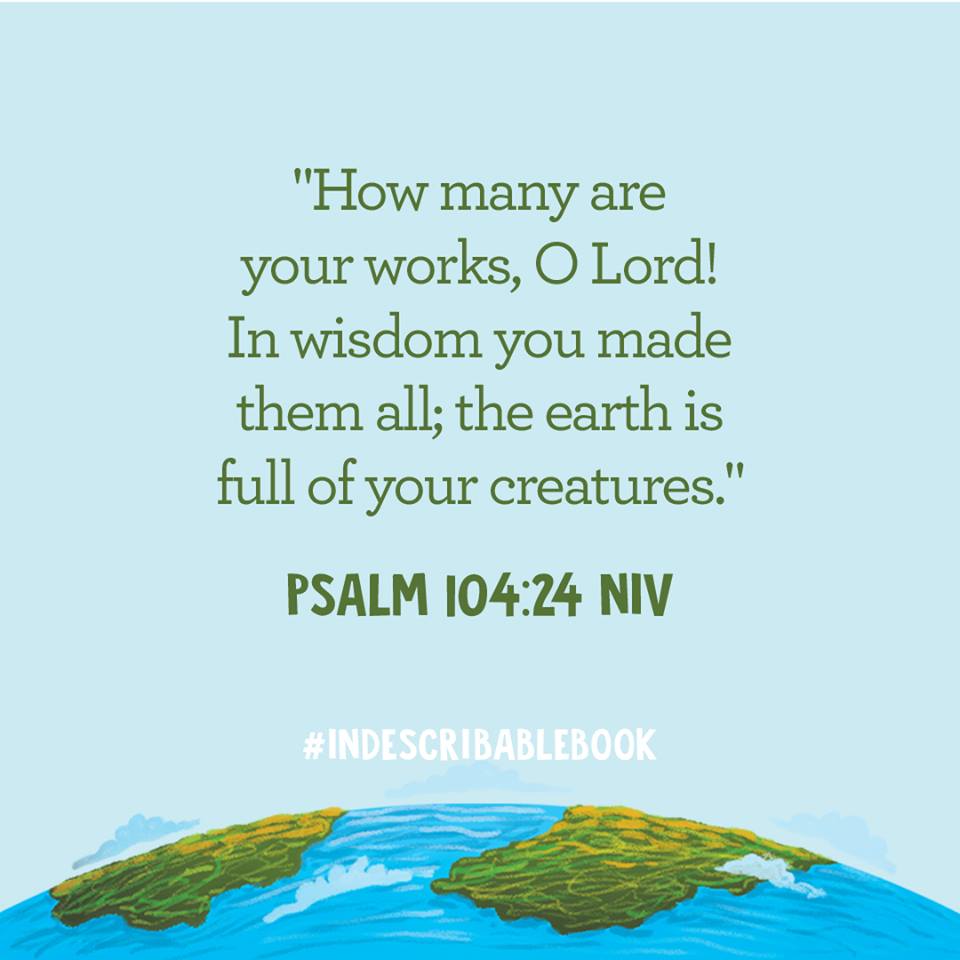 Win Indescribable
Head over to Blessed Freebies and enter for your chance to win a copy of Indescribable Louie Giglio: 100 Devotions About God & Science. 5 winners! Open to US residents 18+.
Giveaway here ==> https://www.blessedfreebies.com/indescribable.html
Disclosure: This a sponsored post with affiliate links. All opinions are mine alone.