My kids had the entire week off for Thanksgiving Break. We had a lot of game nights, movie nights, and tried new crock pot meals for dinner. I'm not going to lie though, by Monday morning at 10:00 am they both told me they were bored. Of course…
One of the nights we spent together having Eggnog Floats and playing games. That Christmas family night was a hit with the whole family. I'll be honest, I am not an eggnog fan, but my hubby and daughter are. They hadn't had an eggnog float before, and the were IN LOVE. Nate and I had the traditional root beer float instead.
We set up all our Christmas decor this past week too! I LOVE this time of year. The radio stations are playing Christmas music, lights and trees are going up in our neighborhood, and we're making wishlists for Christmas. We have a lot of great decor and party supplies from Oriental Trading.
"Christmas, my child, is love in action." – Dale Evans
Aren't these Christmas napkins too cute?!
Eggnog Floats are very easy to make. Simply use your eggnog and ice cream of choice. We purchased a light eggnog and slow churned vanilla bean ice cream to make our eggnog floats. You can get creative — make your own eggnog or use a flavored ice cream! I'd love to hear your favorite combinations.
Connect with Oriental Trading
Facebook | Twitter | Pinterest | Google+  | YouTube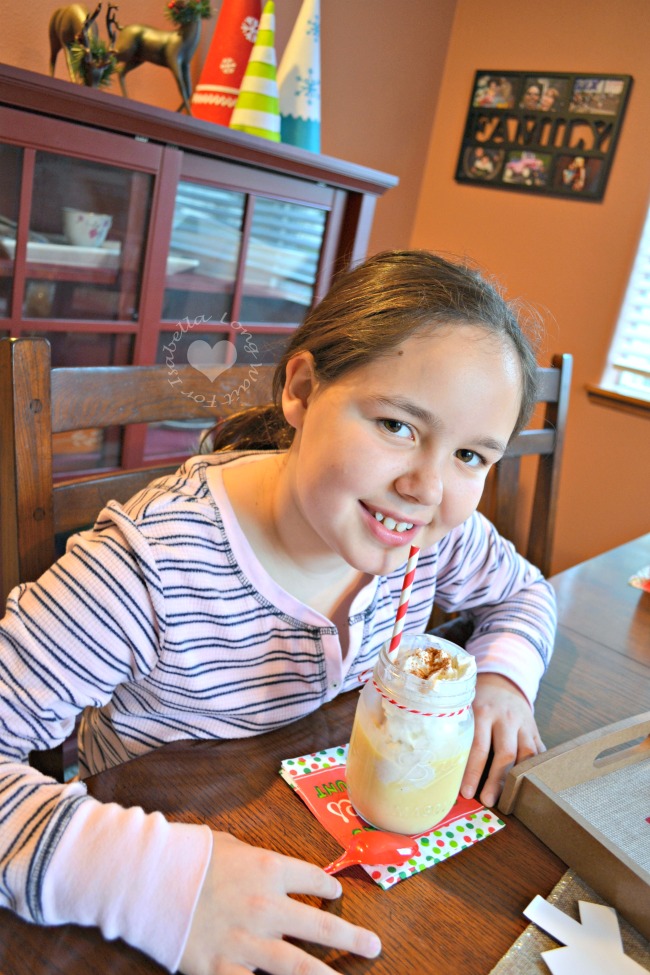 Have a fabulous holiday season!
"Christmas is doing a little something extra for someone." – Charles M. Schulz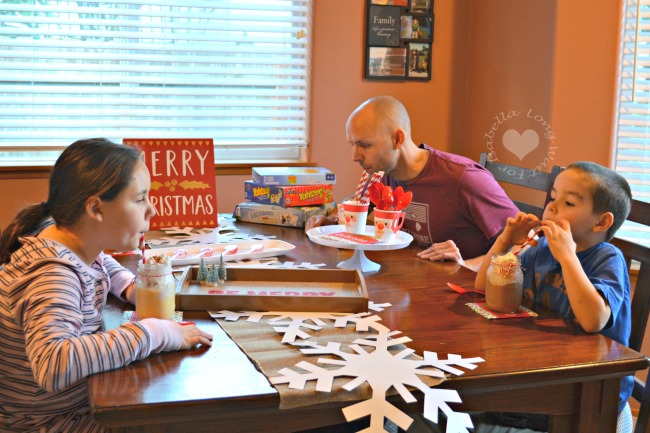 Pin it for later: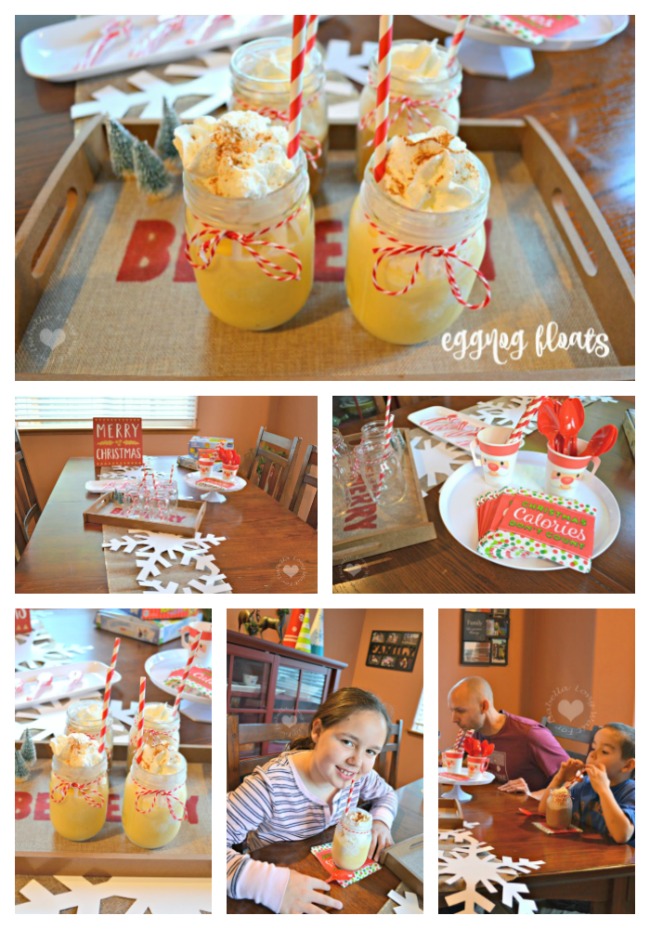 Disclosure: This is a sponsored post with Oriental Trading. All opinions are mine alone.