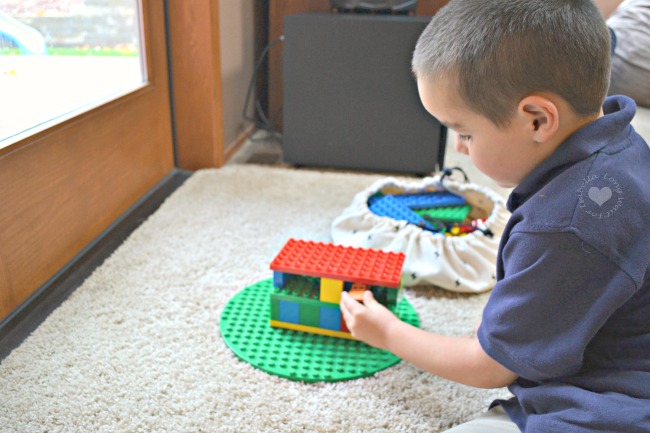 My son loves building toys. He loves to create buildings for his cars and toys to play on. When a toy can keep him busy for 30 minutes+ on his own, I am pleased too. He really does keep himself entertained far better than his sister ever did. He is currently loving his new unique building set from Strictly Briks.  He is so happy when he creates something that works well and looks great. I love seeing his enthusiasm!
Do your kids love building toys?
Strictly Briks – Unique Building Sets
I love that these construction toys do more than just entertain my son. They also give him the fun, educational chance to an engineer. He came up with his own creation and at first he wanted to build an ark (as in Noah's ark) but realized his creation looked more like a parking garage and that his cars would fit nicely in it. I think he did pretty darn good for only five years old!
You know what else is cool?  Every Strictly Briks piece is compatible with other brands of plastic bricks.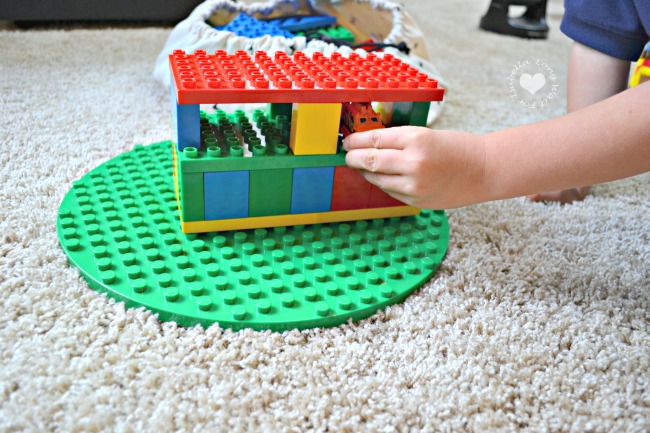 This building set came with some ideas that my son could build but he went with his own creation. Kids become engineers, architects and artists with Strictly Briks. And that's the kind of toys I like my son having.
[Tweet "Kids become engineers, architects and artists with Strictly Briks!"]
"Our stackable baseplates, combined with our patent pending Stackers™, allow you to take your building to a whole new level – vertically!" explains Strictly Briks Founder and CEO Brian Semling. "Kids can quickly and easily build a tower, a skyscraper, parking garage, castle, or other structure that stands out above the rest! Unlike other brands, this unique base plate has a bottom that is designed to be stacked and combined with your existing bricks for tons of different construction possibilities."
Strictly Briks makes almost 400 different sets and colors of building briks! The Starter Pack is definitely recommended in our home. A great, affordable gift for the boys and girls in your home this holiday season!
Starter Pack of 119 Big Briks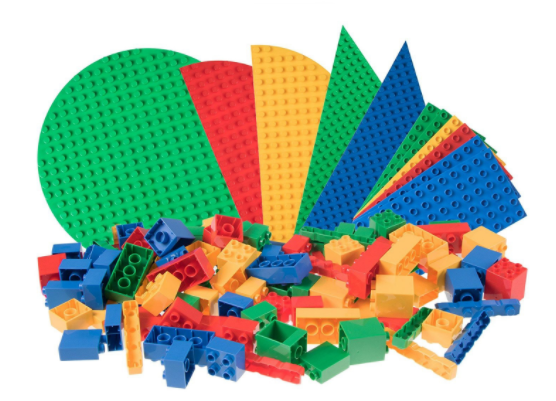 Every child will delight in the choice of triangles, circles, and half circles in a large array of bright colors in fun sizes. This is the ideal way to start your Big Briks collection. Each base plate can be stacked vertically by using Strictly Briks Stackers. Using any or all of the 119-piece Starter Pack, kids will dazzle the family with creations, buildings, displays and so much more!
[amazon_link asins='B01M27OR8G,B07192S3V8,B015G1E288,B01FMT9FYA,B01N8OKMZQ' template='ProductCarousel' store='wpplugin01-20′ marketplace='US' link_id='63719c32-b5d9-11e7-956b-ddf42026be6f']
Connect with Strictly Briks
Facebook | Twitter | Pinterest | Instagram
Do you consider construction toys as educational?
Disclosure: This is a sponsored post. All opinions are mine alone.