This is a sponsored post with Nature Valley. All opinions are mine alone.
I love safe places to take my kids walking. Places where I don't have to worry about cars is kind of essential right now. I try not to be too much of a helicopter parent, but I know that my son especially doesn't pay attention as well as he should when dealing with traffic.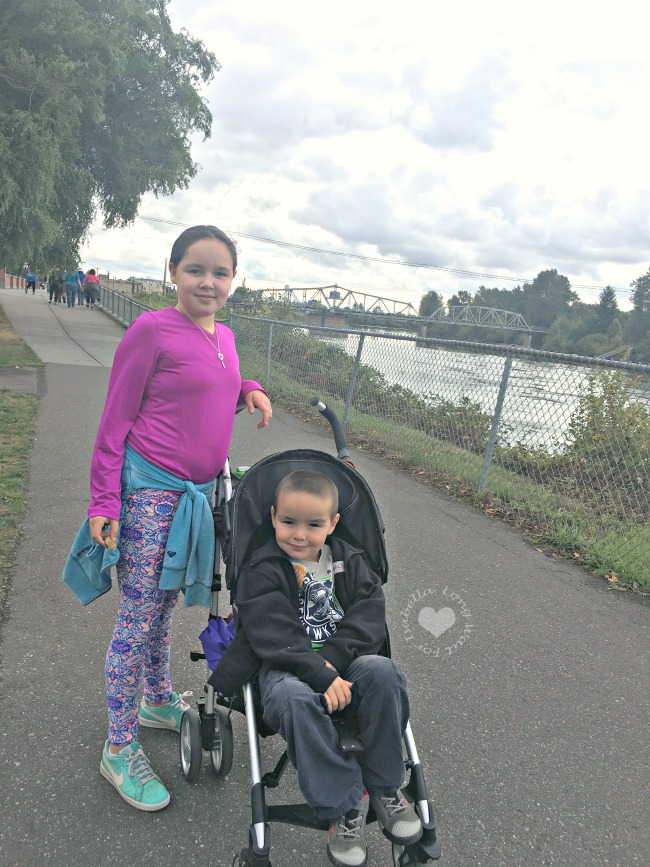 The Skagit Riverwalk in Mount Vernon is one of those great walks to take the kids on. Not only will they get exercise with mom, but they also can play at the playground at the end of the walk. My 9 year old will often complain about walking but I know, by taking family walks and getting outside, I am setting a great example for her. My five year old walks and rides still — and that's okay. I don't mind pushing him in the umbrella stroller occasionally. I always prepare for anything when walking with my kids here in Western Washington.
There are nice park benches to stop and watch the beauty that is the Skagit River. The kids love to get their drink and snack out and just relax. What I love about getting outside is we stay moving and busy enough that usually my kids don't fight with each other. At home, if we spent an hour or an hour and half together, there'd be fighting. For sure! There's just something about being outside!
Snack time during a walk fuels you so you can keep going.
About Skagit Riverwalk
Grab the whole family and take a stroll, jog, ride or run on the Skagit Riverwalk. Start on the south side of the bridge on the old boardwalk and continue under the Westside Bridge to the south end of Kiwanis Park.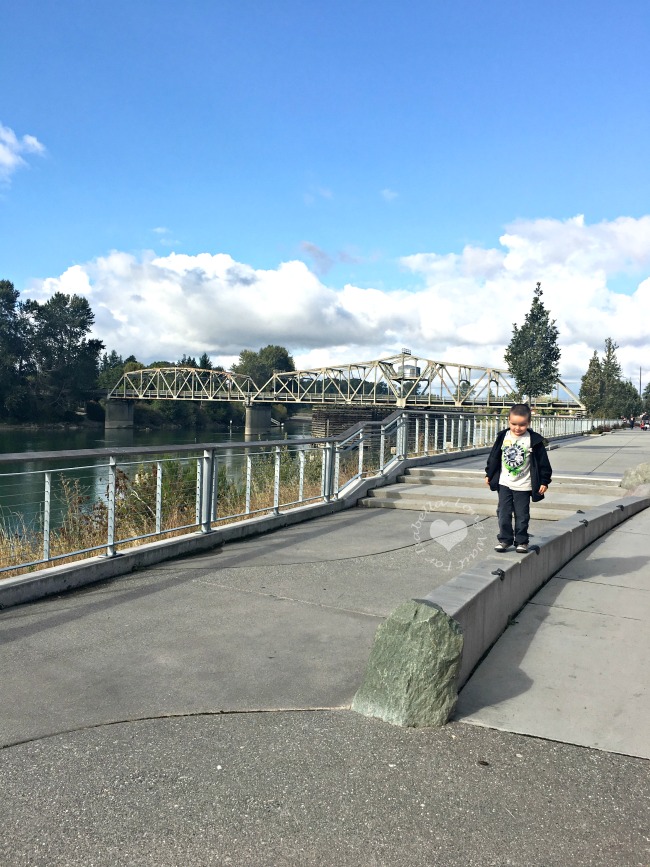 Nature Valley Snacks
Nature Valley reminds me of my childhood. I loved their granola bars as a kid. Now they have expanded their line of snacks to include Biscuits and Granola Cups. My kids prefer the Biscuits, they find them to be sweeter. I honestly LOVE the new Granola Cups. I bought the Almond Butter flavor in both snacks and they are creamy and delicious!
As a parent, I love that these snacks are not only delicious and made with real ingredients, but they contain:
No artificial flavors.
No artificial colors.
No artificial sweeteners.
No corn syrup.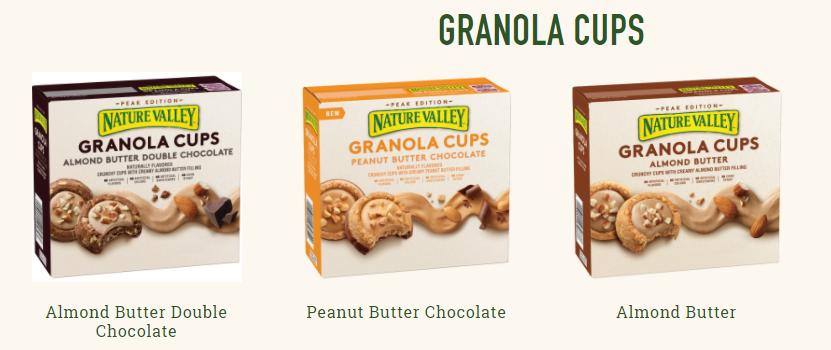 Which Nature Valley snack would you or your kids love to try?
Available at Walmart — they are a great grab-and-go snack option for the kids and you! Check them out this week.