This post was sponsored by Bayer U.S. and I was compensated for this article. Bayer is not responsible for any other content or advertisements on my site. All opinions are my own.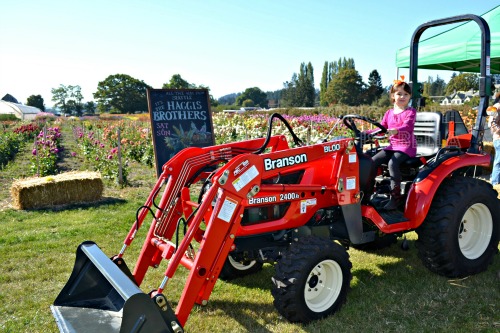 I love eating food. Honestly, I love eating quality food that is grown local. I am blessed to live in a fertile valley, the Skagit Valley here in Washington state, where we have an abundance of great family farms to get produce from. In fact, this month we toured some of our local family farms during the Festival of Family Farms. And this coming Sunday we'll be heading to another farm to pick out some great pumpkins. Did you know that 97% of America's farms are operated by families?
[Tweet "97% of America's farms are operated by families. Thank you! #HeresToTheFarmer"]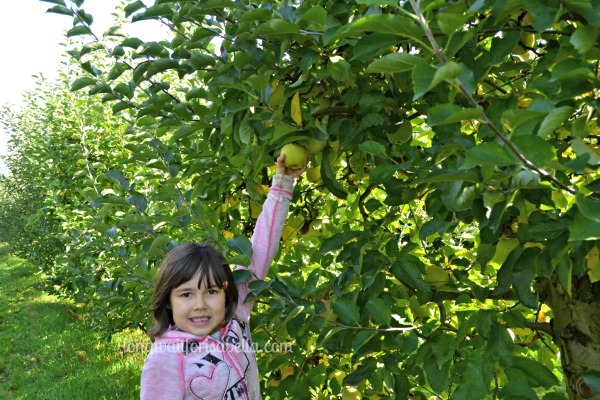 This Fall my family and I are enjoying many great local produce items. My kids are loving the applesauce I canned from 20 lbs of local apples. It's been a treat on toast in the morning for breakfast. They are sad that we are out of canned peaches that I made from our famous Eastern Washington peaches. I love that we're getting fresh produce in bulk and able to can it and that my kids love it.
Food has a way of bringing our family together here on the reservation. I am thankful to have a large extended family and many great occasions to get together — always over food. Though we don't think of it enough, having food readily available for family and church functions is a luxury that this Thanksgiving season, I don't want to take for granted. We have this great food because of America's farmers!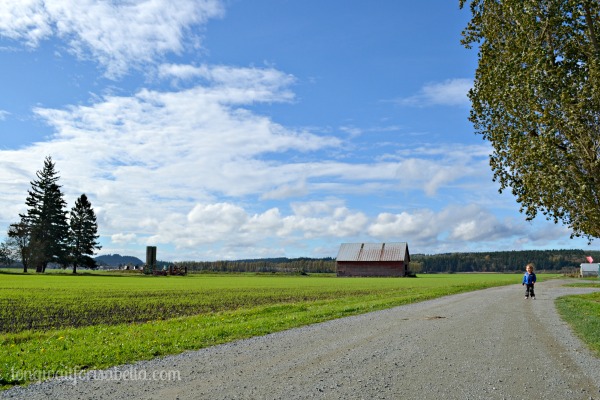 Since I live in fertile Skagit Valley, with many family farms, I notice how hard our farmers have to work. It's a rainy ugly day here and I saw them out today working hard in their fields. Shouldn't we all be thankful for the work American farmers are doing by providing us safe and reliable food to eat?
But not everyone gets access or can afford this great food that I eat and love daily. So that's where Bayer and Luke Bryan step in. And feeding the hungry was never so easy! Read on.
Here's to the Farmer Campaign
Celebrate America's farmers with Bayer U.S. and help feed a hungry world. For the third year in a row, Bayer is the sponsor for Luke Bryan's (country singer megastar) 2017 Farm Tour. Luke Bryan is the son of a peanut farmer from Georgia and he understands how hard farmers work to feed America and feed the world!
So how can we help feed the hungry? Fans get a chance to share on social media their gratitude to farmers using the hashtag #HeresToTheFarmer. For every share, now through December 1, Bayer will donate a meal to a hungry family through Feeding America. Pretty easy, right? In fact, I'll make it easy for you. Here's a click to Tweet for you to share:
[Tweet "Thank you Farmers for providing great food for us! #HeresToTheFarmer"]
Connect with Bayer
Facebook | Twitter | Instagram
Disclosure: This is a sponsored post. All opinions are mine alone.