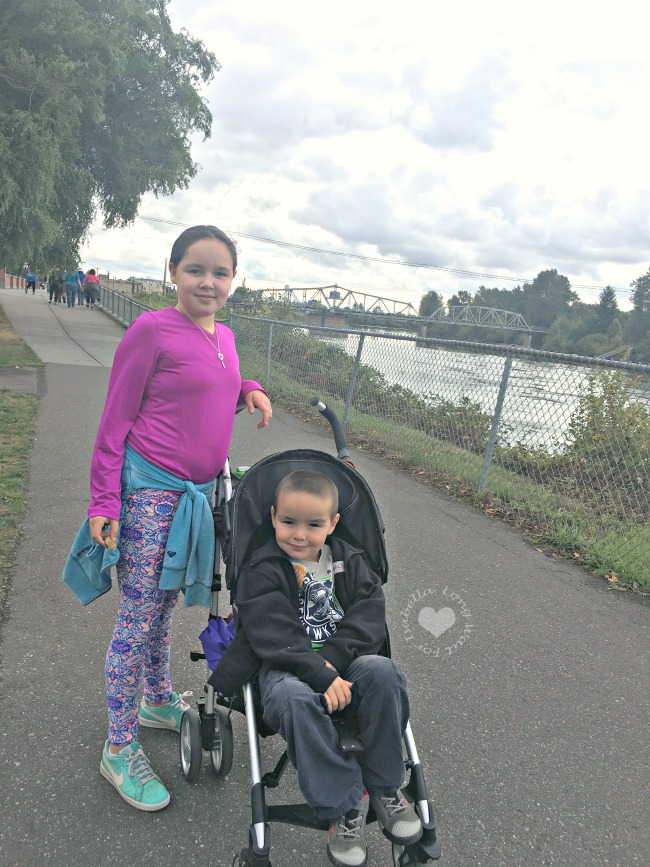 I've mentioned before, that I volunteer in our Children's Ministry department at church. I teach a the Kindergarten lesson at church once a month and I help assist in our Adventurer Club (Pre-K thru 4th grade) twice per month. Since I have two younger kids, children's ministry is near to my heart.
[Tweet "Children's ministry is so important! "]
I am always on the lookout for great child evangelism supplies that will be relevant to the kids I am ministering to. So, I was very excited to get a Let The Little Children Come evangelism tools sample pack for review. Here are a few examples of what's inside the Sampler Pack.
Animated Tracts
Please SHARE with your VBS Team. Enhance your VBS with these awesome evangelism tools. Visit www.LetTheLittleChildrenCome.com to learn more.

Posted by Let The Little Children Come on Wednesday, May 10, 2017
Capture and hold a child's attention with this awesome bible tract. Amazing moving images help you explain John 3:16 as you share the gospel.
Pop-Up Tracts
5 pop-up spreads wonderfully illustrate the gospel message in 3D and helps you share about the Most Amazing House that God has prepared for us in heaven.
Salvation Bracelet
This Wordless Bracelet craft gives you the perfect opportunity to share the gospel of salvation with children. My kids loved this child evangelism tool best. When kids can make things on their own, like this bracelet, it makes it more special.
[Tweet "Share the gospel of salvation with children!"]
About Let The Little Children Come
Let The Little Children Come aims to provide effective child evangelism tools and resources. It is our hope that these tools and resources will help you in conveying the powerful gospel message to children.
Our child evangelism tools are more than just simple children's Christian tracts. Each product is designed to capture and hold the attention of children, while not distracting them from the core message of salvation through Jesus Christ.
Evangelism Tools Sample Pack Giveaway
This Sampler Pack contains 10 popular Gospel Tracts and Evangelism Tools. Make evangelism fun with these awesome Gospel Tracts! Enter for your chance to win a sampler pack of these great child evangelism tools. Visit Blessed Freebies now for the entry form ==> http://www.blessedfreebies.com/let-the-little-children-come.html.
Disclosure: This is a review post. All opinions are mine alone.