Many of you know that my grandfather had a stroke this past month. It was unexpected, and thankfully, he was in and out of the hospital in a week. He came home last Friday, so as an extended family, we celebrated his recovery with a family luncheon during the Seattle Seahawks game. About 30 family members came for a salmon barbecue luncheon and of course football!
To make this family celebration even more special, I decorated my parents home with Seahawks party supplies. Did you know that you can find amazing Seattle Seahawks party decorations at Oriental Trading online? Not only did we find supplies and decor, we also found some great Seahawks party favors from Oriental Trading. The entire family loved that our celebration was made even more special with a Seattle Seahawks Party.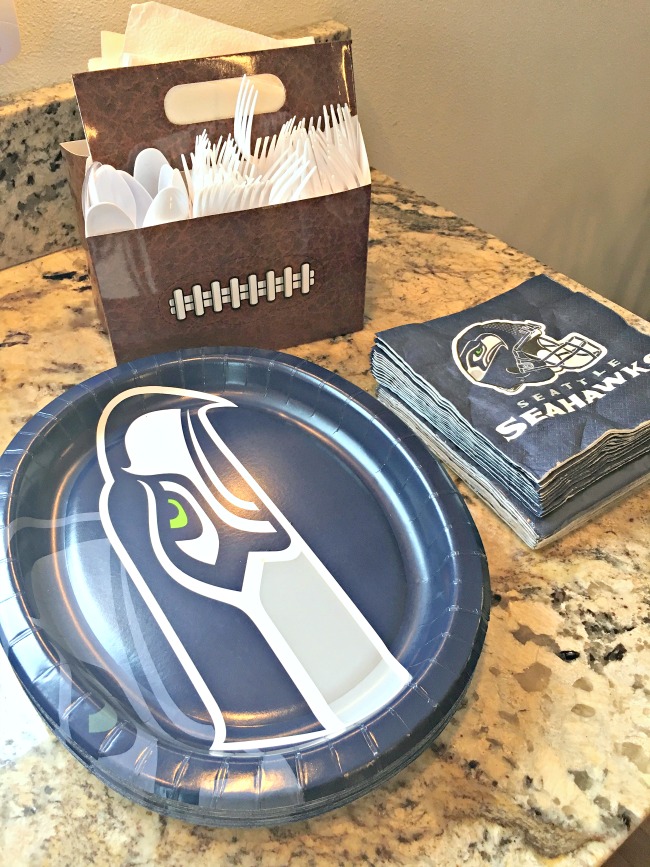 I love how easy throwing parties is with Oriental Trading. Their products have always been great quality and so affordable. Big thanks to Oriental Trading for making my grandpa's party such a success!
Pin it for later:
[Tweet "Get your #Seahawks party decor here! #GoHawks"]
Even More Seattle Seahawks Party Ideas!
[Tweet "20+ Seattle #Seahawks Party Ideas! #GoHawks"]
Pin it for later:
Connect with Oriental Trading
Facebook | Twitter | Pinterest | Google+  | YouTube
Disclosure: This is a review post with Oriental Trading. All opinions are mine alone.