This post was sponsored by Nabisco as part of an Integrated Activation for Influence Central and all opinions expressed in my post are my own.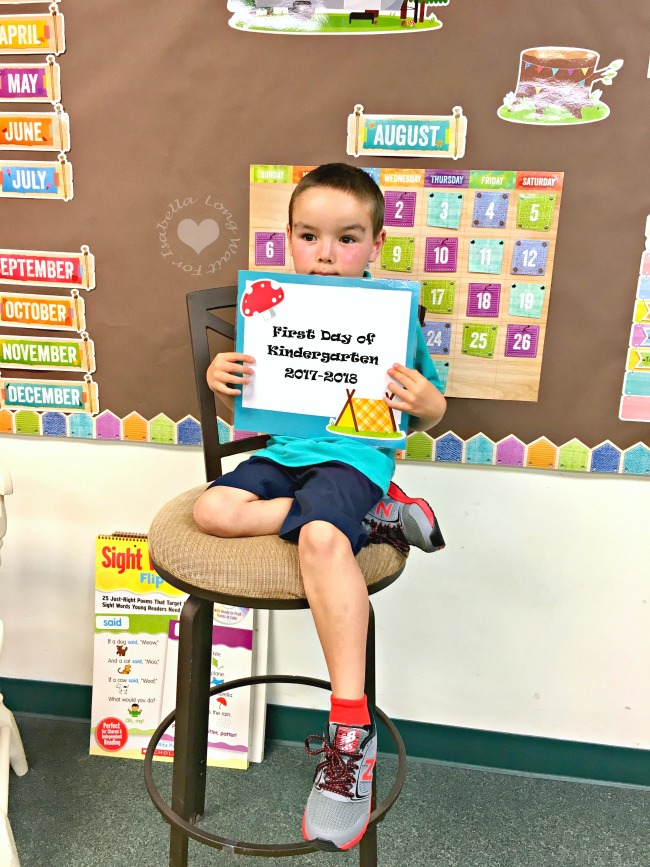 My five year old started Kindergarten this school year. It's been an adjustment and he's still unsure if he likes going. He misses mommy. We send our children to a private school that is 27 minutes away from home. We can get hot lunch for them each day, but $4 per lunch adds up, so we pack a lunch four days a week. They pick the one day per week they get hot lunch from school. Bella's choice: bean burrito day or pasta bar. Nate's choice: pizza day, hands down every week.
I like to provide a variety of food options in their lunch box, including a small sweet treat, I know they'll love. My kids go through what I call food phases and they complain about what I pack, quite frequently; this drives me CRAZY. Please tell me I'm not the only one with children who complain about the food that's packed for their lunch? So when I can find a lunch box idea that they like, I stick with it.
[Tweet "Complaining about their lunch box food? Try this!"]
Since our drive home is 27 minutes, instead of stopping at a convenience store or going through a drive-thru, I usually pack them a juice box and snack. Not only does this save us money, but I know what they're getting each day. So I need to pick something they feel like is a treat but has ingredients I can trust.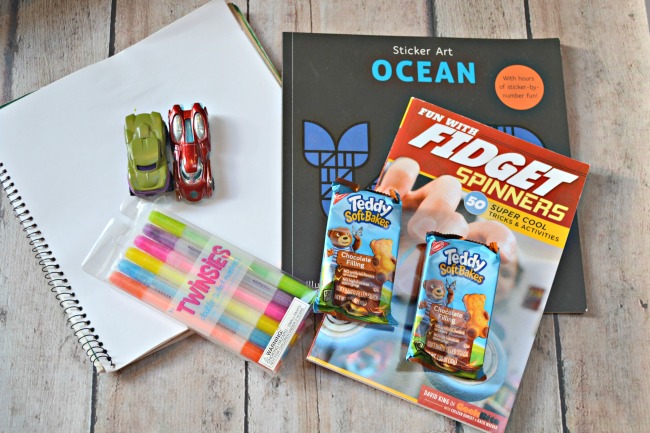 Each weekend at church, I pack their busy bags. I fill them with small toys, play dough, activity books, and they always get a juice box and snack in them as well. Our church only has children's church once per month. The other days, the kids sit quietly (or not so quietly some days) with us. So with all this packing of food, I need snacks I can trust and snacks that my kids will actually eat. (They do love baked goods!)
Plus, I have another reason to pack snacks. My son started soccer this year and my daughter is back at swimming lessons. They ALWAYS get hungry right after this activities. It's great to have an on-the-go snack to give them before dinner.
Can you say lifesaver?
TEDDY SOFT BAKED Filled Snacks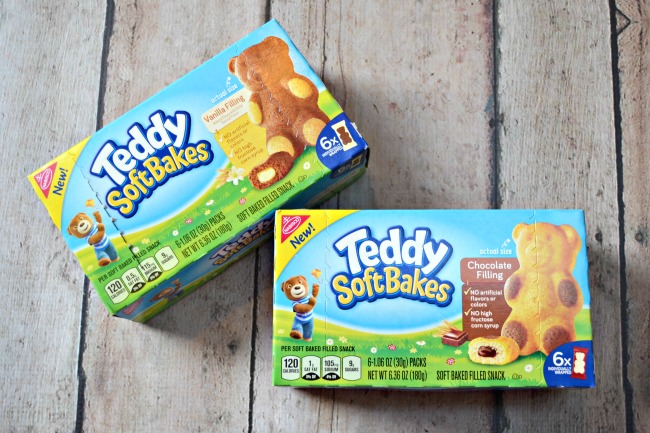 I have fond memories of Teddy Grahams as a child. Teddy Grahams launched in 1988, and my mom would buy a box for my sister and I pretty regularly. Actually, I remember letting that little bear kind of "melt" on my tongue before chewing it. The flavor was so great — I always picked the honey one. Did you know that Teddy Grahams has recently expanded and have a great product my kids love? They do  — TEDDY SOFT BAKED Filled Snacks.
[Tweet "Do you have fond memories of Teddy Grahams? Check this out!"]
TEDDY SOFT BAKED Filled Snacks are bear-shaped baked goods with a delicious filling inside. They are made with quality ingredients that I can actually read, like eggs, milk, flour and chocolate. As a parent, what I really love is that they are made with no high fructose corn syrup or artificial flavors or colors. Big plus? My kids LOVE them.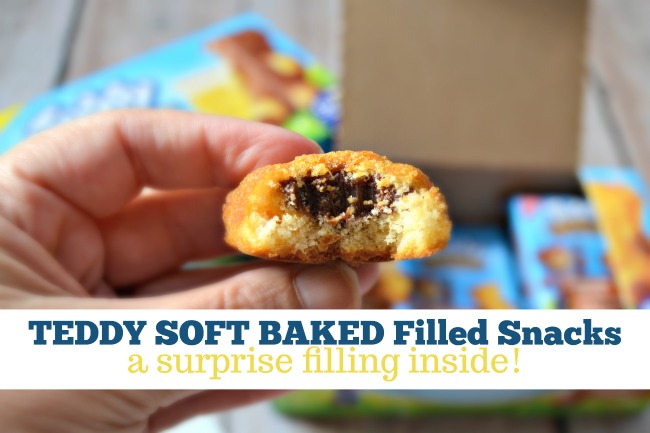 TEDDY SOFT BAKED Filled Snacks are available at Walmart in the Cookie/Cracker aisle.  They are available in two flavors: chocolate and vanilla (my kids like both but prefer vanilla). You can get 12 individually wrapped bears in a box!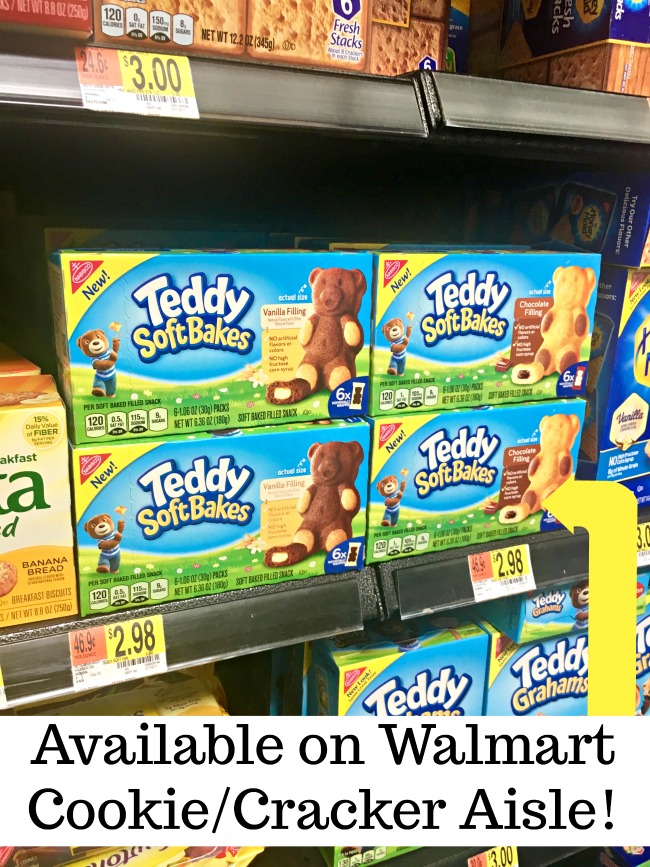 Try TEDDY SOFT BAKED Filled Snacks today! Your kids will thank you and love you.
Pin it for later: