Have you watched the Beat Bugs show on Netflix yet? Two seasons are now available and it's not too late to get into this fun family  friendly musical series. Come on, people it's Beatles songs!!
With songs made famous by the Beatles, five friendly bugs learn big lessons about the world around them — all from the safety of their own backyard.
[Tweet "Big lessons from the backyard and the Beatles music?! #BeatBugs"]
Beat Bugs Netflix
To download Beat Bugs songs, visit: applemusic.com/beatbugs.
Beat Bugs, inspired by the music of the Beatles, your next family sing-along can be "Lucy in the Sky with Diamonds." Thanks to five charming and energetic bug-like creatures (Beat Bugs cast: Jay, Kumi, Crick, Buzz and Walter), families have the opportunity to come together over kid-friendly storylines and the best music ever made — recorded by today's top artists, including Jennifer Hudson, P!nk, Sia and Eddie Vedder.
To celebrate this great original series, you can download, for free, the NETFLIX – Beat Bugs Coloring Book!
What's your favorite Beatles song?
My kids love "Blackbird" right now. It's cute to hear my 5 year old singing that one around the house.
[Tweet "What's your favorite Beatles song? #BeatBugs"]
Connect with Beat Bugs
Website | Facebook | Twitter | Instagram
Pin it for later: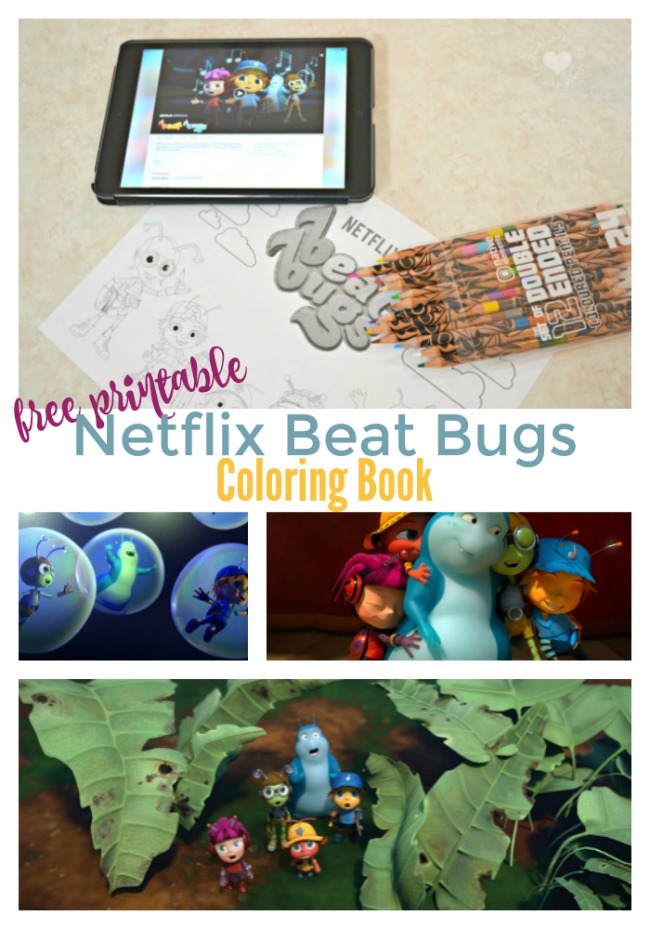 You might also like:
Willow Beat Bug Costume Idea
Connect with Netflix