For the last few months, Nathanael has been asking for a Nintendo Switch. He saw a YouTube Kids video about Mario Kart 8 Deluxe and he wanted it. That particular game is for the newest Nintendo console — the Switch. We asked Nate if he'd like a large party with his classmates or if he'd like a very small party with family and a larger gift. He easily and quickly answered that he wanted a large present. (We asked that same question to our 9 year old and she asked for a large party.)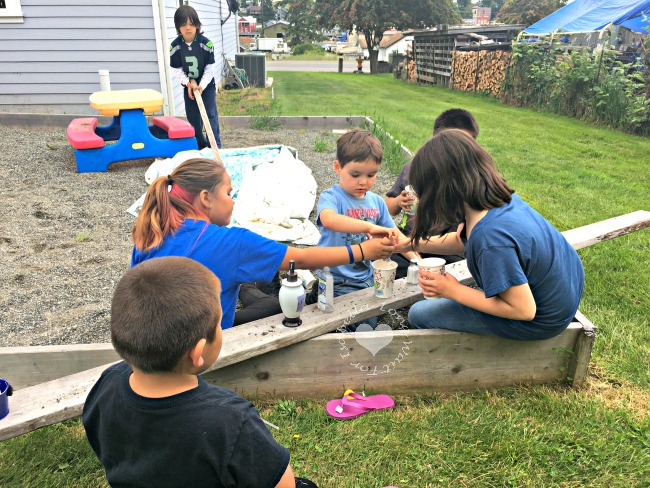 So at 5pm last Thursday, I picked up four cousins and we kept it simple. Of course, we had to do a Super Mario Brothers theme birthday party. I was able to get so many great Super Mario Brothers party supplies from Oriental Trading. The kids ate a simple dinner and then played outside. They actually decided to make slime, which was messy and fun for them. (Slime is super popular right now, isn't it?)
Nate and I made cupcakes together earlier that day. Baking together in the kitchen is so much fun. He loves helping. Also, I was able to print out some cupcake toppers and juice box labels online.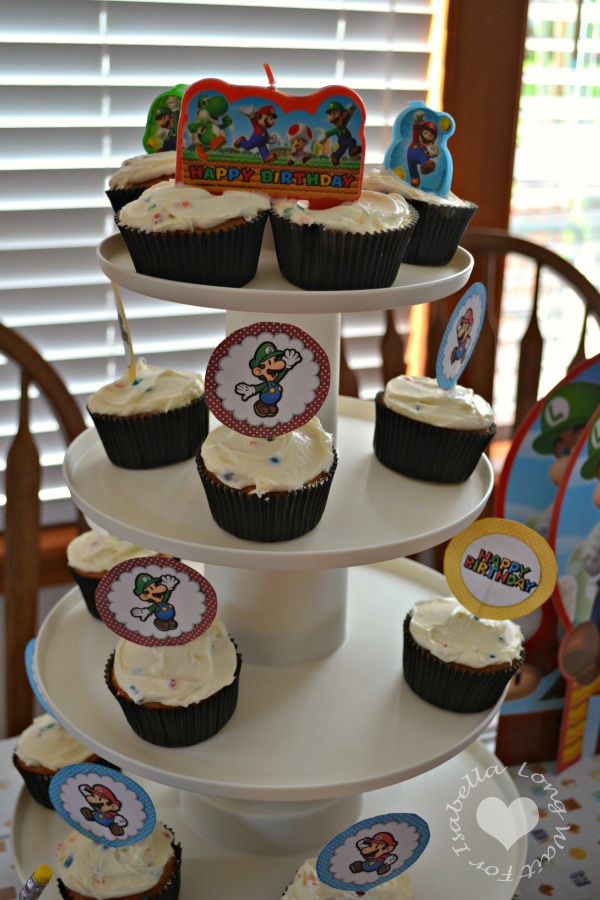 We kept the favors fun and simple. Not only did Oriental Trading have great Super Mario Brothers favors, but they also have a line of Pixel favors. Pixels and video games match well — and the kids love fruit snacks and temporary tattoos. Those mushroom spinners? Perfect!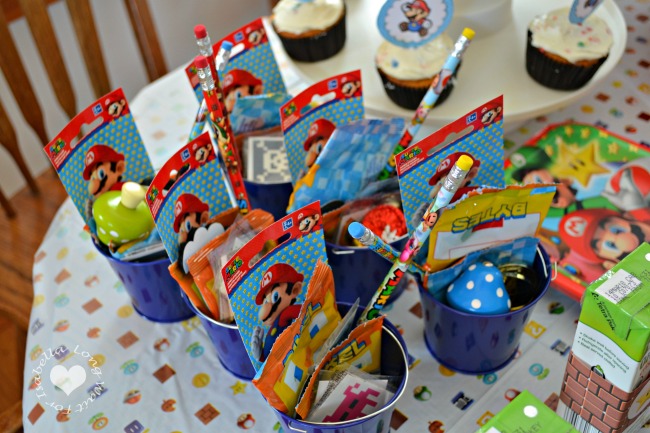 When Nate opened his Nintendo Switch and Mario Kart 8 Deluxe, he wasn't too surprised but he was very excited. He wanted to leave the party right away so he could play it. We purposely waited until almost the end of the party before he could open his gifts.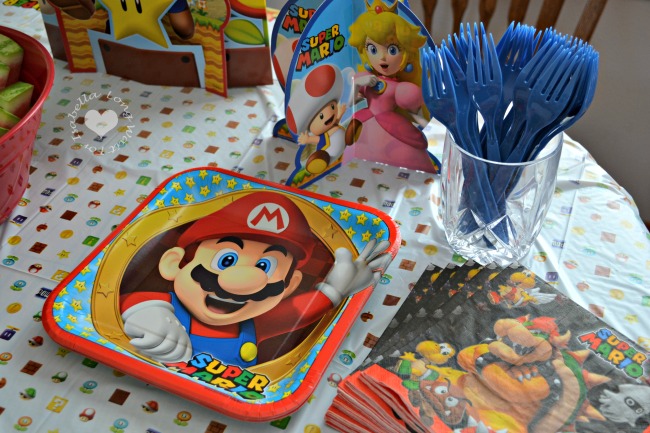 With the leftover party plates, his sister Isabella decided to make him a Super Mario paper plate craft. She loves making simple crafts and this one could not be easier. It's perfect for preschool age.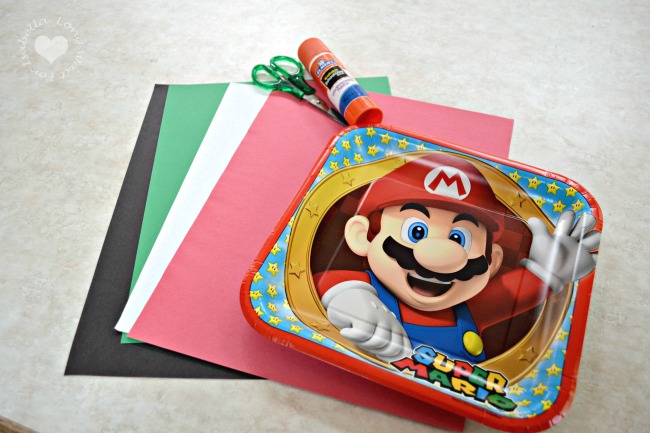 Isabella is very much in love with YouTube Kids videos just like her brother. But, she likes all the tutorials (she is the one who learned to make the slime and taught the others because of a YouTube video), and continually wants to make her own videos. We quickly made this one minute video of her paper plate craft together. I think she did great!
Her finished paper plate craft: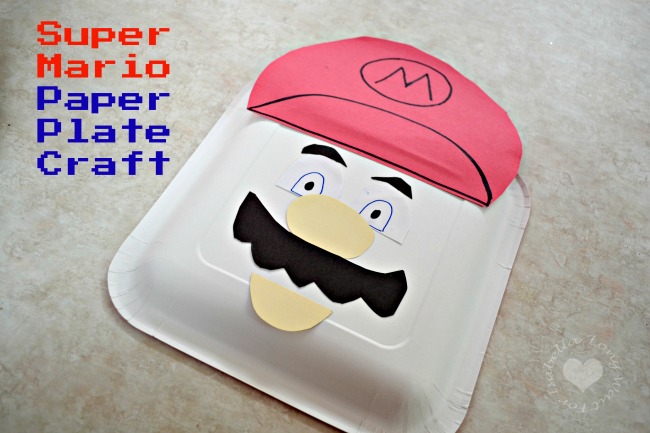 Pin it for later: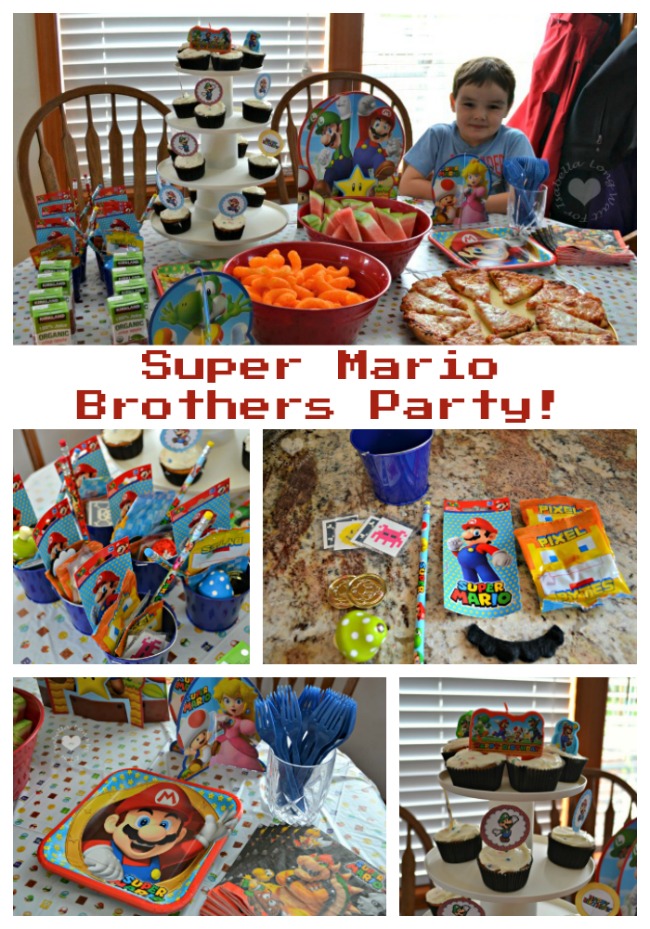 Connect with Oriental Trading
Facebook | Twitter | Pinterest | Google+  | YouTube
Disclosure: This is a review post with Oriental Trading. All opinions are mine alone.