Growing up here on a reservation, I​ ​love​ ​fireworks. My grandfather, who is 84 this year, has always had a fireworks stand. I grew up spending summers playing, working, and shooting off fireworks at that stand. So ​whether​ ​they're​ ​lighting​ ​up​ ​the​ ​sky​ ​on​ ​the​ ​Fourth​ ​of​ July,​ ​or​ ​blasting​ ​off​ ​during​ ​bonfire! Because​ ​I​ ​love​ ​fireworks​ ​so​ ​much,​ ​here​ ​are​ ​15​ ​fireworks​ ​crafts​ ​for​ ​your​ ​kids​ ​in​ ​honor​ ​of the​ ​Fourth​ ​of​ ​July,​ ​Memorial​ ​Day,​ ​Labor​ ​Day,​ ​or​ ​just​ ​the​ ​love​ ​of​ ​fireworks.
2. Patriotic​ ​Fireworks​ ​Craft
3. Bonfire​ ​Night​ ​Fireworks​ ​Craft
4. Spinning​ ​Top​ ​Fireworks​ ​Painting
6. Sparkler​ ​Firework​ ​Craft
7. Chalk​ ​Firework​ ​Pictures
11. Wet​ ​Chalk​ ​Firework​ ​Craft
13. July​ ​Fourth​ ​Fireworks​ ​Craft
14. Water​ ​and​ ​Oil​ ​Fireworks
Which fireworks crafts would your kids love?
Pin it for later: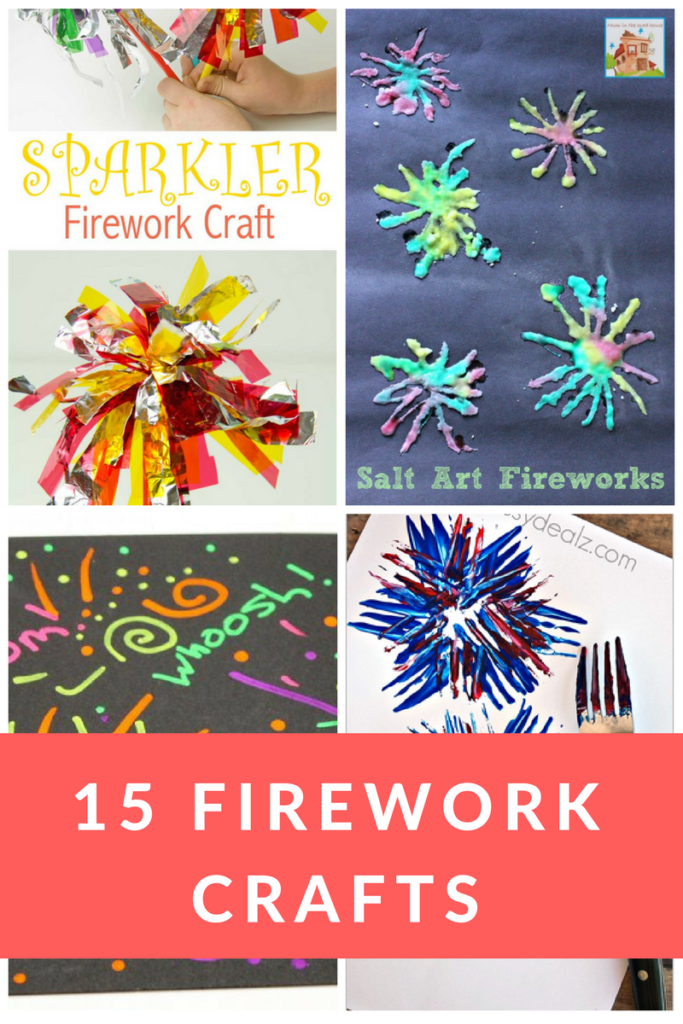 Do your kids love fireworks?
Any great 4th of July plans this year?
You might also like: