As a parent, it's important to learn all you can about child car seat safety. Whether you're new to the whole mom or dad thing or an "old pro," it's imperative to stay up to date on issues like car seat laws and the proper way to install a seat in your vehicle. Keep reading, to learn more.
Six Child Car Seat Safety Tips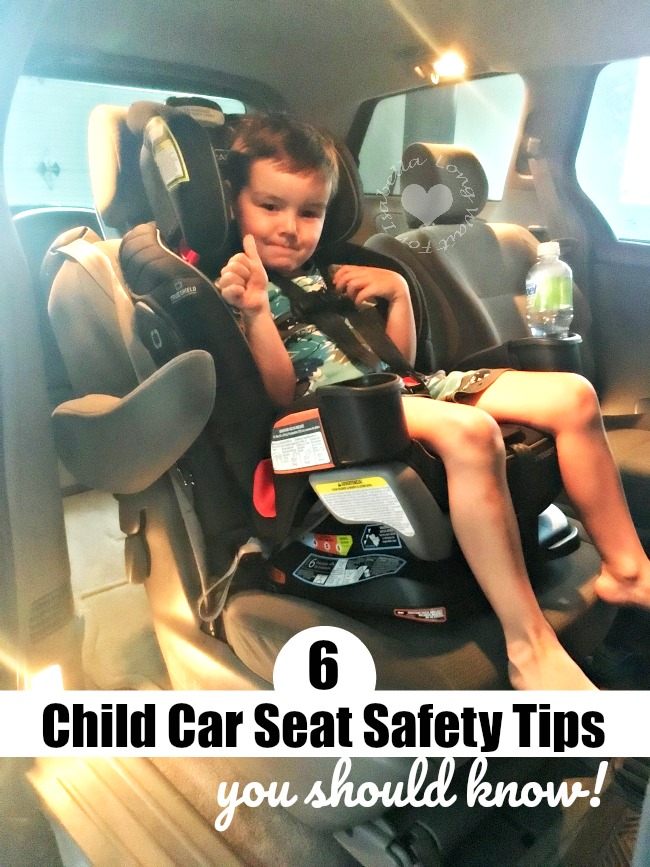 1. Read the Owner's Manual
Before you install any car seat, read the manual for your specific model and the section covering car seats in your vehicle manual Doing so, gives you detailed information on using the car seat in the correct manner.
2. Register the Car Seat
Every new car seat comes with a registration form or instructions on how to register the seat online. Whichever method you choose, it only takes a couple of minutes to complete the process. This is the best way to make sure you'll be contacted, in the event of a recall.
3. Install the Seat Correctly
The number one rule of child car seat safety is installing the seat correctly. The safest place to put it is in the center of the backseat. This makes perfect sense when you think about it. Center placement means less chance of injury, if there's an impact to either side of the vehicle.
Take an extra minute to make sure the straps fit snug against your child and that the seat is securely fastened to the vehicle. The car seat should always face the rear until your child is at least 24-months old.
4. Dress Your Child Appropriately
Dressing  children appropriately, to travel in a child car seat, is something many parents don't take into consideration. If you reside in a cold-weather climate, it's natural to want to keep your child warm. But, bulky outerwear is never a good idea.
Instead, it's much better to dress your baby in a lightweight jacket and hat. After you buckle him in securely, simply tuck a warm blanket around him to keep him snuggly and warm. This way, the straps stay in the securest position possible.
5. Recline the Car Seat at the Proper Angle
Obviously, you want your child to be as comfortable as possible when traveling in his or her car seat. Follow the manufacturer's instructions about reclining the seat, the right way, to ensure your child's head doesn't flop over. If you have a newborn, it's recommended that you place a rolled-up baby blanket on each side of your child. This prevents slouching.
6. Avoid Using a Child Car Seat as a Temporary Crib
A car seat is not intended to be used as a temporary crib. Past studies indicate that allowing a child to sit or recline in a car seat for long periods can cause developmental and/or health problems. This includes things like mild construction of the airway, GERD and flattening to the back of the head.
In addition, if the seat is placed on a table or something similar, there's always the chance of injury due to the seat falling off the elevated surface.
What other safety tips would you add?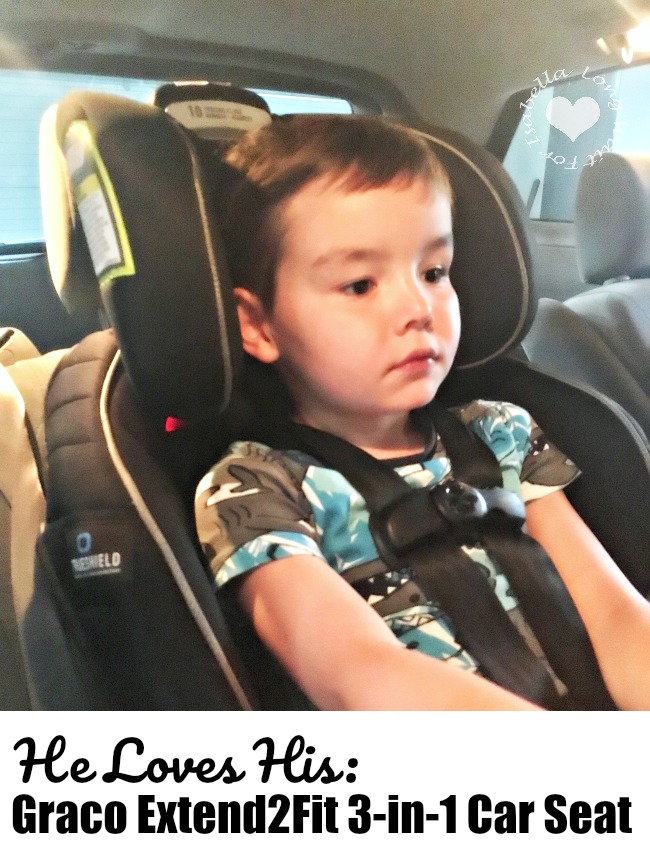 About Graco Extend2Fit™ 3-in-1 
Car
Seat with TrueShield Technology
The Extend2Fit 3-in-1 Car Seat with TrueShield Technology provides up to five inches of additional legroom for children to ride rear-facing longer, up to 50 lbs.
This car seat features:
Graco's TrueShield Technology provides advanced side impact protection from a child's head to their hips.
The TrueShield features are designed to both absorb and direct crash forces away from the most critical areas of the child that is sitting in the 

car

 

seat.

3 seats in 1 for rear-facing infants 4-50 lb, forward-facing toddlers 22-65 lb and big kids 30-100 lb.

6-position recline helps keep your child comfy

10-position headrest adjusts easily for your growing child
We love that this car seat is easy to install and adjust, is comfortable and very safe, our son sits higher than his previous one and can see outside, two cup holders means drinks and toys can be brought. My only regret is not having this seat sooner. He would have loved this seat as a baby and toddler.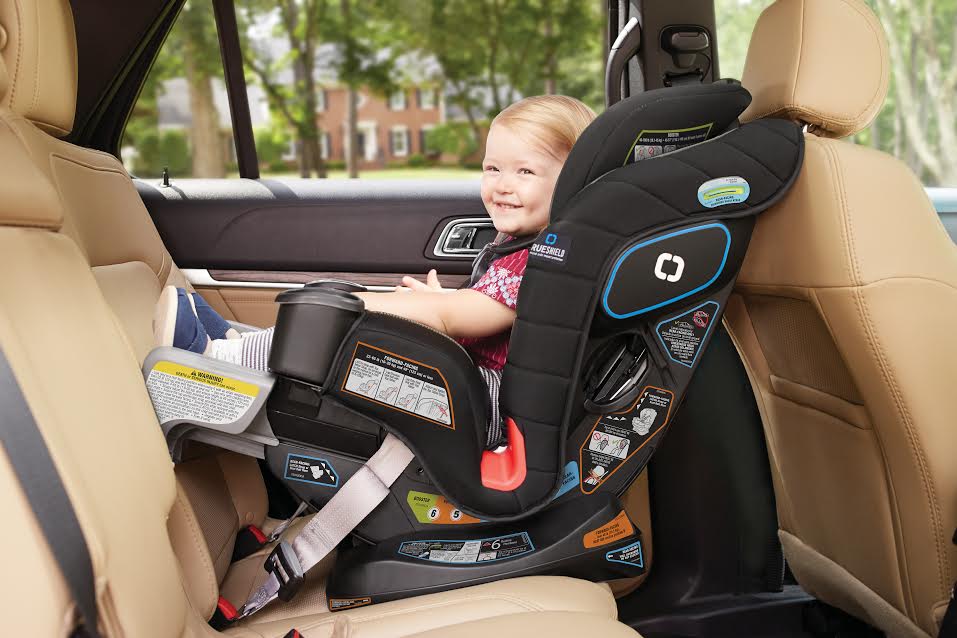 Now that you know more about child car seat safety, there's no better time to put these facts into play. In regard to car seat laws, every state is different. That being said, why not take a few minutes to familiarize yourself with them? A quick Internet search, using your favorite search engine, should pull up all of the information you need.
Unfortunately, accidents can occur at any time. No one, not even the safest driver, is immune to the possibility. Remember, proper installation of a child car seat is crucial. Since many local police and fire stations offer free car seat inspections, there's absolutely no excuse to transport your child in an unsafe manner.
[Tweet "Remember, proper installation of a child car seat is crucial."]
Connect with Graco
Facebook | Twitter | Pinterest
Disclosure: This is a sponsored post. All opinions are mine alone.