This post was sponsored by Amazon as part of an Influencer Activation for Influence Central and all opinions expressed in my post are my own.
Amazon made a recent decision that seems radical but I think it's quite a progressive decision actually. And I couldn't be more proud of Amazon. (You see Amazon HQ is here in my amazing state of Washington and I will freely admit to having local bias for this great company.) Their recent decision ==> Amazon has reduced their rates of Amazon Prime for those who are government assistance. Currently, customers who have a valid Electronic Benefits Transfer (EBT) card qualify for the discounted membership. These customers can now get Amazon Prime for $5.99 per month for one year. Have you already heard this?
To learn more and sign up for a 30-day free trial click here ==> Amazon Prime.
Our family has been Amazon Prime members for years. We love this service. It's truly a god-send for families with young children. My grocery store runs are less and I have more free time.
5 Amazing Benefits of Amazon Prime That This Mom LOVES
I'll be honest, I use Amazon Prime almost daily. Here are just five simple and amazing reasons this mom loves Amazon Prime:
Free Two-Day Shipping
I buy things like children's toothpaste, coffee, and disinfecting wipes on a monthly basis from Amazon. With the fantastic two-day free shipping on millions of products, I can get what I need very quickly. And now, you might be able to get same day shipping with Amazon Prime FREE Same-day Delivery and possibly two-hour delivery with Prime NOW.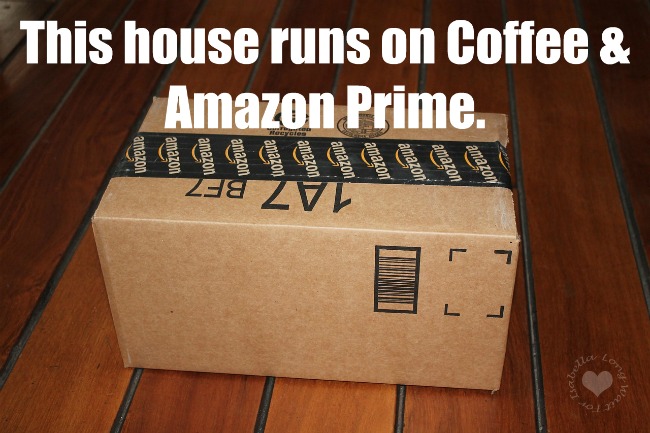 [Tweet "This house runs of coffee and Amazon Prime!"]
Prime Video
With an ever increasing library of videos, Prime video is a great way to watch family-friendly entertainment. We've even added an extra channel to our Prime Video account, UP Faith & Family. Prime Video offers thousands of movies and videos to stream unlimited. My daughter currently loves watching Heartland.
Prime Reading
Amazon Prime offers a rotating selection of free e-books and magazines for Prime members. I take advantage of these books every month. In fact, last night I added a new Prime Reading book selection to my Kindle – The Handmaid's Tale. I am excited to read this very popular novel this week.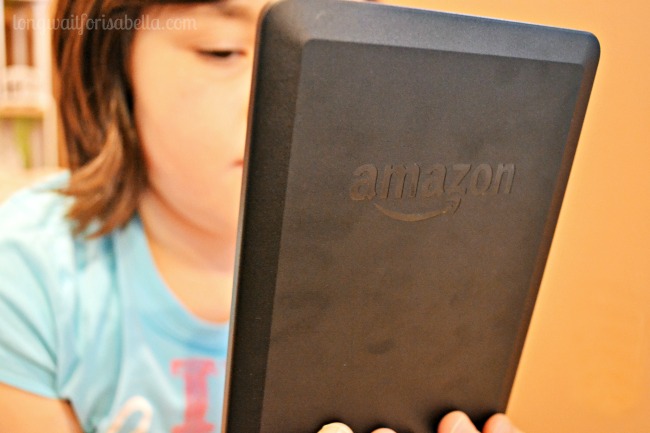 Prime Photos
I have the Prime Photos app on my iPhone and absolutely LOVE this included Prime membership service. All those priceless photos that I take of my kids are now backed up, for free, with unlimited storage! I won't ever have to worry about losing these family memories.
Prime Music
Do you know how many times we've streamed the Trolls Movie Soundtrack? So many. We stream it in the car and at home. At home, we dance all around the house to this album. Trolls Original Movie Soundtrack and thousands of others are included in Prime Music. We love this feature. At home, we always ask Alexa (our Amazon Echo) to play music for us. In fact, did you know that there are more than 2 million songs, and thousands of playlists and stations included? When the kids are gone, I like to listen to my own playlist – 50 Great Modern Folk Songs.
What would you LOVE most about being an Amazon Prime member?
So, I have family and close friends who are single mothers. There is something amazingly special about a single mother who is providing for her family and keeping their lives together without help from a partner. Anytime my husband is gone for an extended period of time for work, I  have even more respect and admiration for single mothers. Parenting is hard stuff. Each of the single mothers I know, also work a full-time job. One of the single moms I know also goes to school. She is finishing her Bachelor's Degree.
[Tweet "There's something amazing about single moms!"]
When Amazon made this fabulous Amazon Prime decision, I thought of those wonderful women in my life. They currently do not have Amazon Prime – they can't afford it. But now? To be able to order products their family uses at such great prices and get it shipped in two-days right to their front door? Wow! Not only will they save on gas money but time as well. You know as well I as I do that moms, especially single working moms, don't have a lot of extra free time to run to the local big box store when the kids run out of cereal.
Do you know someone who can benefit from Amazon Prime that is currently on government assistance? Share with them the amazing benefits of having Amazon Prime. Honestly, it's a life changer.