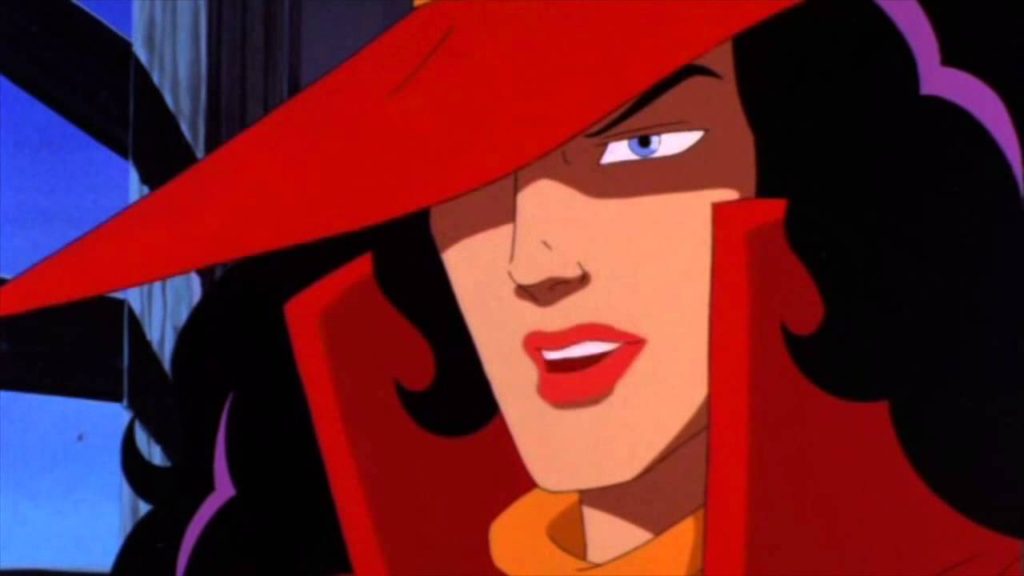 Where is Carmen Sandiego in the 21st century? She's getting a much needed reboot from Netflix in 2019 and I am pretty excited. I was a BIG fan of the Carmen Sandiego game in elementary school. Then when PBS had Where in the World Is Carmen Sandiego? (1991 to 1996) my sister and I loved watching it.
The franchise centers around Carmen Sandiego, who is the ringleader of the criminal organisation, V.I.L.E. The protagonists are agents of the ACME Detective Agency who try to thwart the crooks' plans to steal treasures from around the world, while the ultimate goal is to capture Carmen Sandiego herself. source
The franchise primarily focuses on teaching children geography, but has also branched out into history, mathematics, language arts, and other subjects. In fact, I may have learned most of my geography from this game and television show.
Though I didn't see much of Where on Earth Is Carmen Sandiego?, which aired on Fox from 1994 to 1999, I did buy the entire series for my daughter. Now, she's a huge fan of this franchise too.
20 episodes each 22-minutes each, have been ordered! Netflix has leaked a poster (below) and all I can say, "Can it be 2019 yet?!"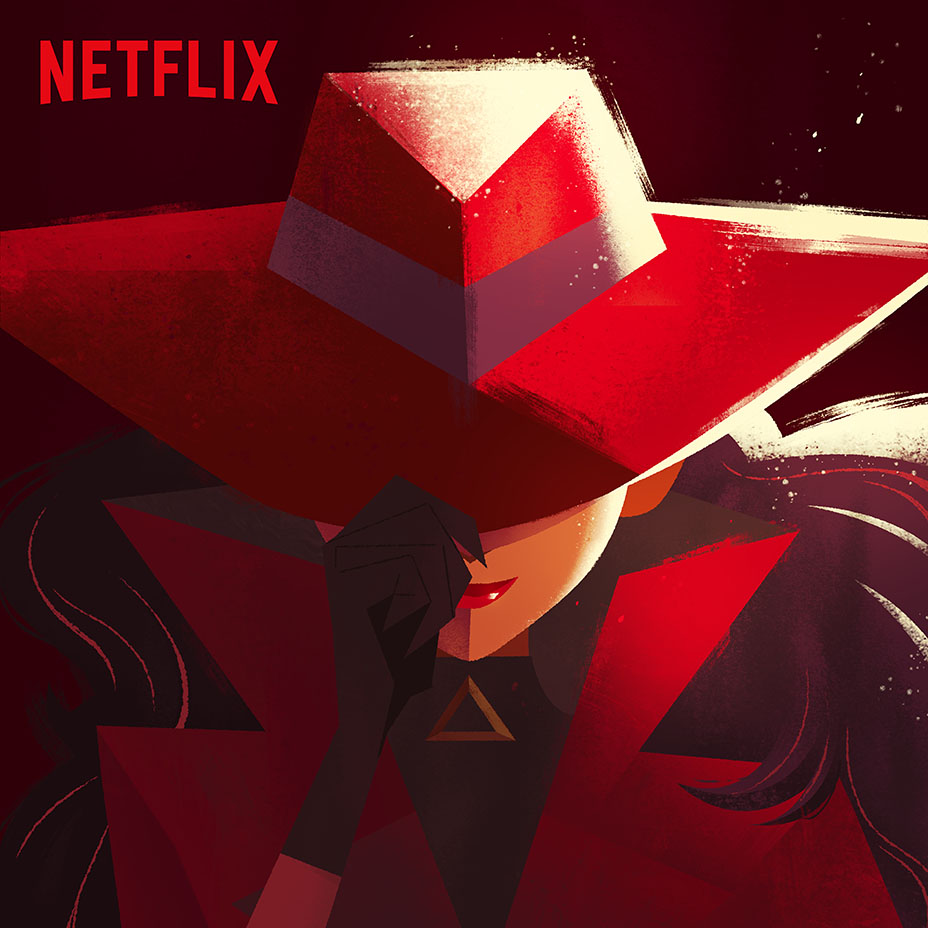 About Carmen Sandiego Netflix Reboot
In the upcoming animated series produced by Houghton Mifflin Harcourt, Carmen Sandiego is back and ready for a new crop of international capers packed with thrilling adventure and intrigue. This fresh take presents an intimate look into Carmen's past where viewers will not only follow her escapades but also learn WHO in the world is Carmen Sandiego and WHY she became a super thief.
Carmen Sandiego Characters
Netflix has shared two characters in this exciting new reboot:
Gina Rodriguez (Jane the Virgin) will voice Carmen Sandiego.
Finn Wolfhard (Stranger Things) will voice Player, Carmen's chief accomplice and friend.
Gina Rodriguez has already addressed the new reboot on Twitter:
I already have the fedora and coat. So it's definitely true. https://t.co/Fg2T6yw8W3

— Gina Rodriguez (@HereIsGina) April 15, 2017
Pin it for later:
[amazon_link asins='B006WNSHUY,B000B6EDXI,B000EQ5VJ0,B000SQKC4A' template='ProductCarousel' store='wpplugin01-20′ marketplace='US' link_id='4321fd5b-45a9-11e7-8f16-af7008bae45a']
Connect with Netflix
Disclosure: This is a sponsored post with Netflix Stream Team. All opinions are mine alone.