Disney Cars 3 is coming to a theater near you on June 16! We are counting down. My son has been asking Alexa (Amazon Echo) how many days until June 16. Since he turns five in June, the release of Cars 3 is a great excuse to enjoy a family movie in honor of his birthday.
Do you have a Disney Cars fan in your house? 
Gearing Up for the Disney Cars 3 Movie
While we were on vacation this last month, my son got a new toy. I tried to talk him into something smaller that could travel really easily, but his mind was set. He wanted Disney Cars toys. He played with it in our vacation condo, brought it home, and even brought it to church last weekend. All his friends came to our seats to play with this new toy.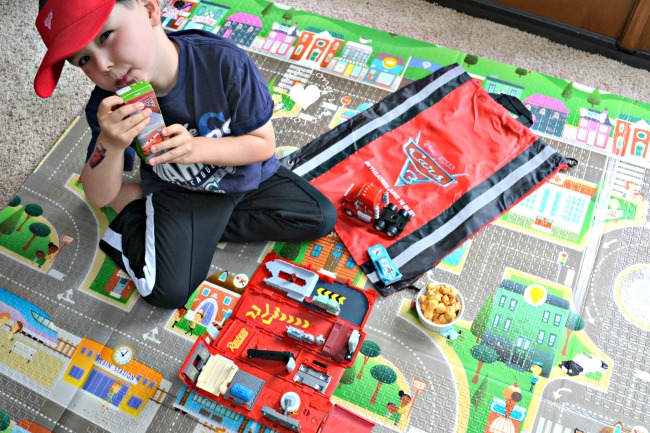 We're also watching Cars and Cars 2 to get ready for Disney Cars 3. We've found some great Juicy Juice Cars 3 juice boxes that make watching these movies and playing with these toys even more exciting. Just small ways make the release of this movie so exciting.
Do you have a Lightening McQueen fan in your house?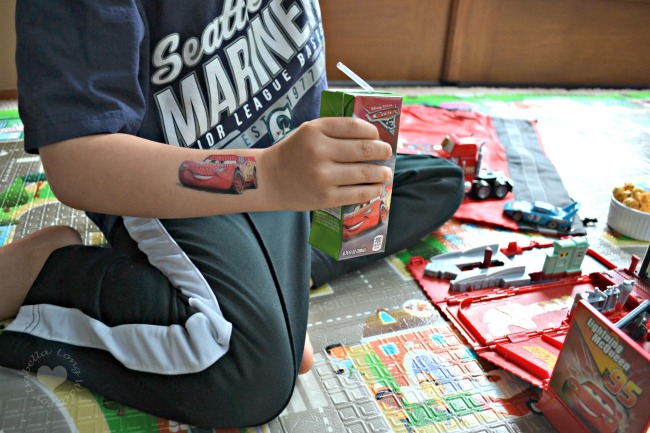 Race for Juicy Rewards
Juicy Juice "Cars 3" 100% juice is available now in 8-pack juice boxes in Apple, Berry, Fruit Punch and Grape, and multi-serve bottles in Apple, Berry, Fruit Punch, Cherry, Kiwi Strawberry and Strawberry Watermelon.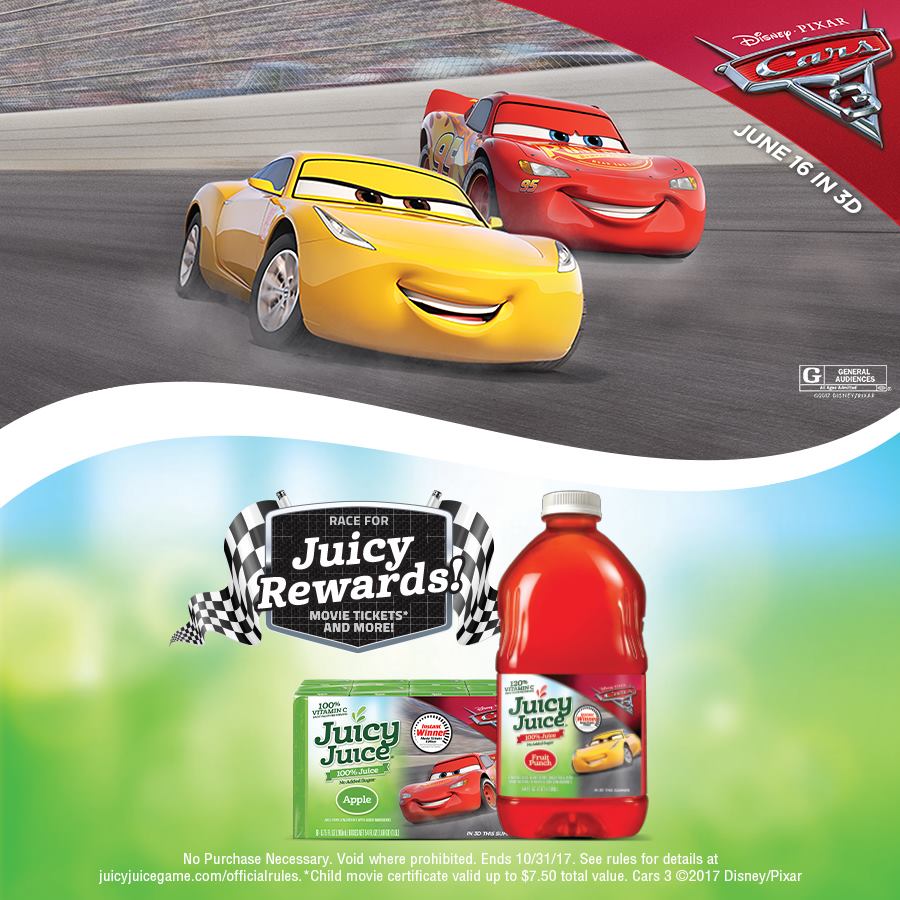 Buy these specially-marked packs (see above)
find your code
go to juicyjuicegame.com
enter to win awesome prizes (such as movie tickets, toys and activity sheets)
With Juicy Juice, everyone is a winner!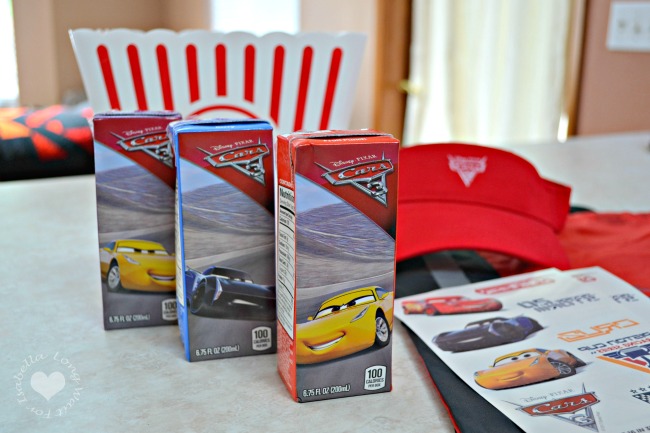 Cars 3 Trailer
Have you seen the latest Cars 3 movie trailer? We're pretty excited!
Connect with Juicy Juice
Facebook | Twitter | Instagram
Disclosure: I received product in exchange for this post. All opinions are mine alone.