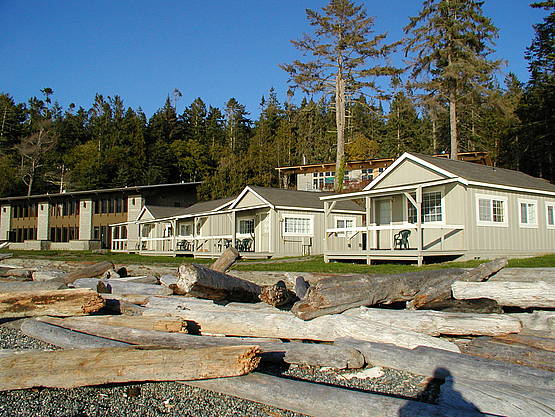 This past weekend we rented a cabin on Rosario Beach. Rain was in the forecast but we had faith that we'd see a little bit of sunshine. We had so much sunshine — it was beautiful. We literally stayed outside ALL DAY — either on the playground at the cabins, on the beach with the rocks and drift wood, or in the tide pools looking for sea creatures.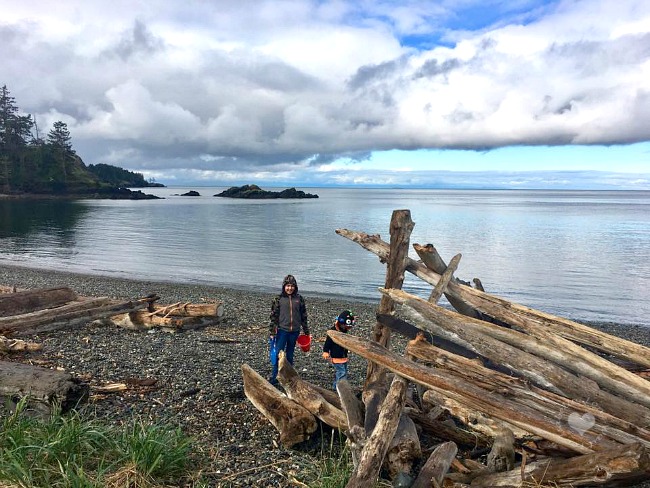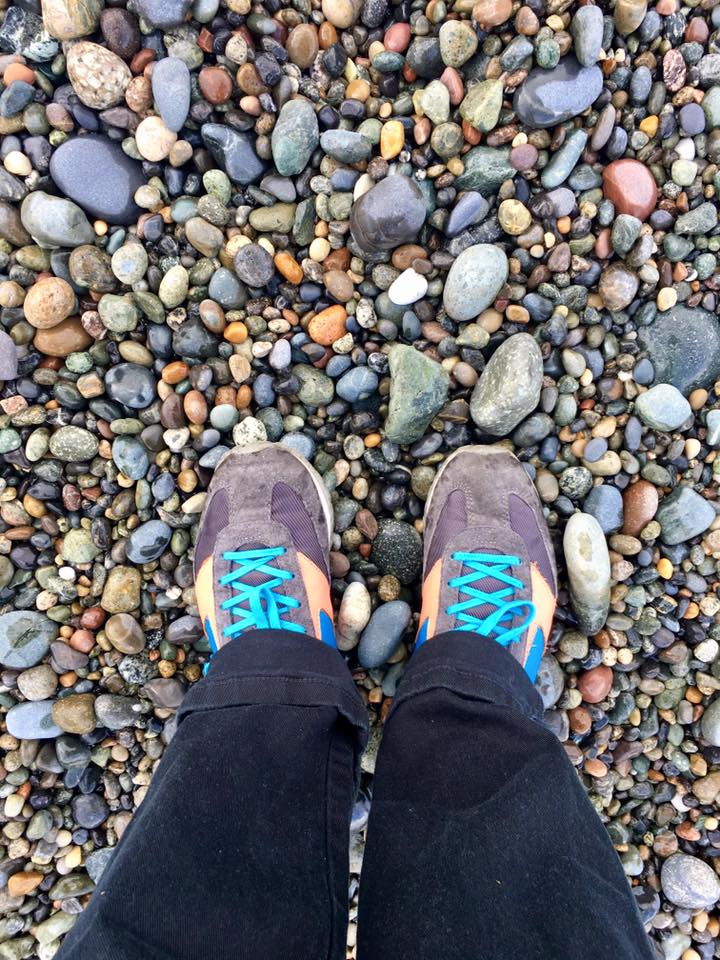 I walked, played, searched, and found many fun things at Rosario Beach with the kids. It sprinkled lightly Saturday morning and we enjoyed sunshine the rest of the day. At low tide we walked down the beach from the cabins and visited the Rosario Beach state park tide pools. We had buckets and gently looked in the shallow pools for creatures.
[amazon_link asins='B01GCKATD4,B003AH6NII,B00GUSAZFG,B00005OU9D,B004CDQ73K' template='ProductCarousel' store='wpplugin01-20′ marketplace='US' link_id='883c6ee7-4c61-11e7-b32c-0f3b173ca691′]
Thankfully, we just got a new book, Curious Kids Nature Guide. The kids found the chapter, Beach, to be particularly helpful before heading to the beach here on Fidalgo Island. With the beautifully illustrated Nature Guide we were able to find and name:
Clingfish
Crab
Limpet
Hermit Crab
Mussel
Barnacle
Worm
Anemones
Rockweed
Bull Kelp
[Tweet "We found and could name many sea creatures at Rosario Beach because of this guide!"]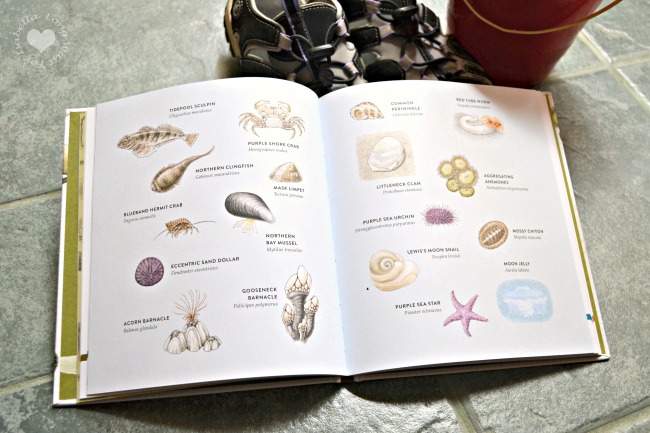 And the BIG highlight of our camping trip? We were able to see Orcas breaching right off the beach! I yelled for joy as they breached at least 6 times about 200 yards away from the beach. What a breathtaking sight indeed! Of course, I didn't even think to take out my phone and snap photos — I was too excited.
Not only is there a beautifully illustrated picture guide available for the kids (and me!) but then there is 1+ paragraph about each amazing creature with great details. After living in Western Washington for almost all my life, I am learning with the kids too! Getting outside and learning is so important to me as a parent.
[Tweet "Beautifully illustrated with amazing details. We love this nature guide!"]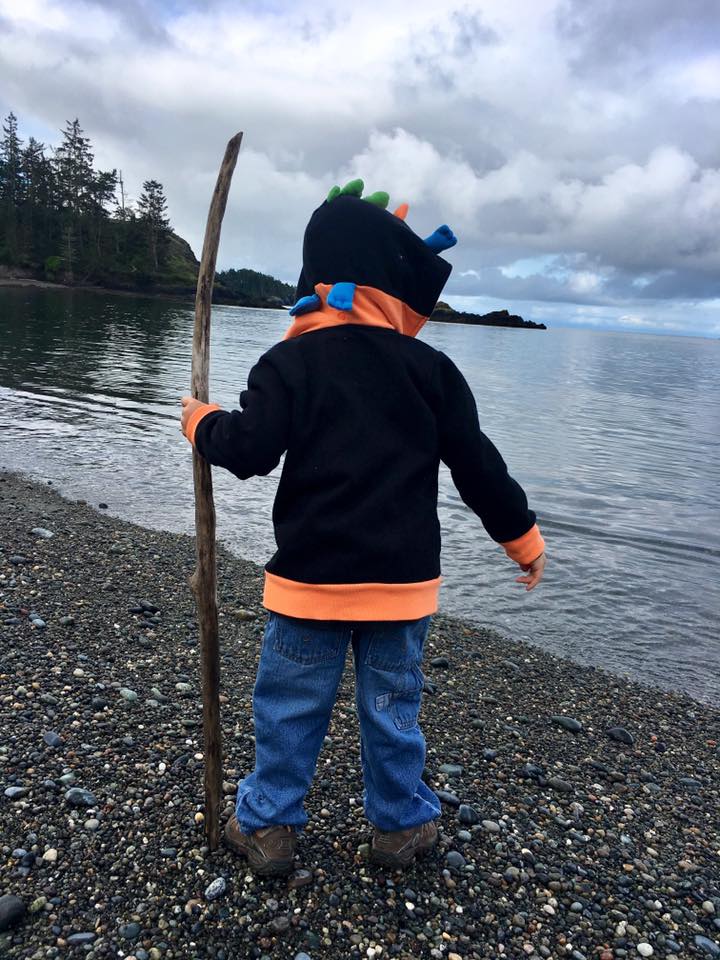 Curious Kids Nature Guide
Curious Kids Nature Guide: Explore the Amazing Outdoors of the Pacific Northwest is an engaging nature guide, filled with full-color illustrations and fun facts about the natural wonders of the Pacific Northwest. The book is organized by habitat (forest, beaches, fresh water, and backyards/urban parks).
Connect with Sasquatch Books
Facebook | Twitter | Instagram
Pin it for later: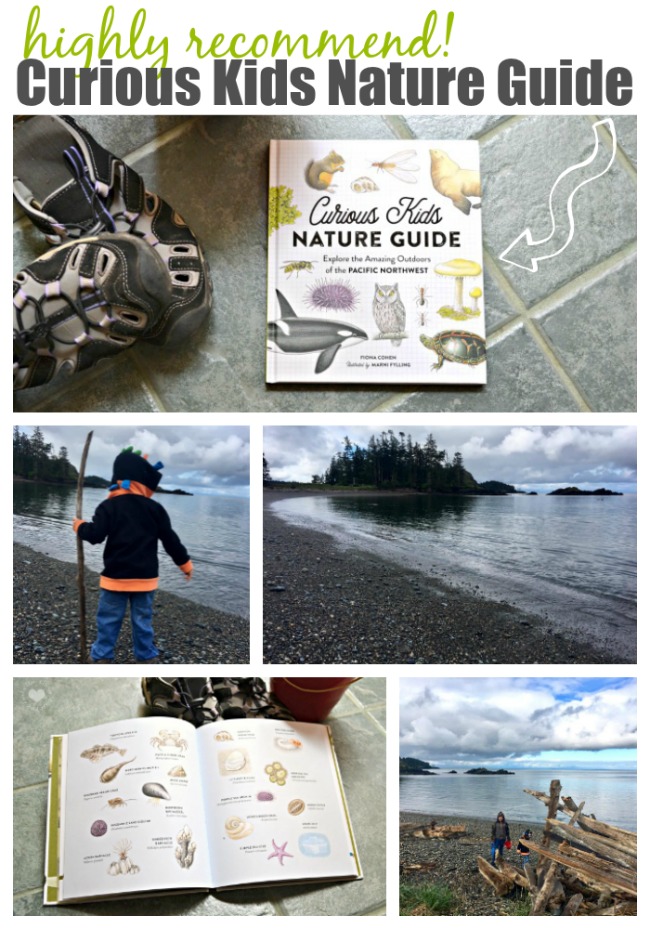 Disclosure: I was given the above book for free. My love for Sasquatch Books is all my own!