Disclosure: This is a sponsored post. All opinions are mine alone.
Oral care is important. Starting great oral health habits early is also important. That's why as parents, my husband and I, try to make dental hygiene fun and mandatory in our home. Not only do our kids have to brush and rinse twice a day but they also visit our local dentist twice per year. Now, flossing is more difficult to mandate — thankfully our children enjoy taking care of their teeth.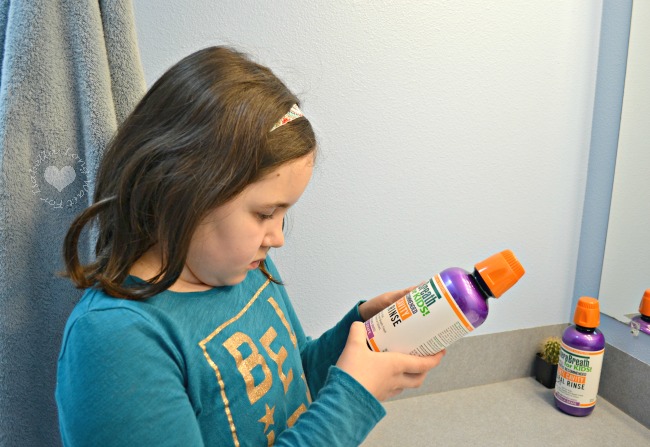 Dental health is easier when there are product available for my children that I can trust. And that they also like. We keep her mouthwash, toothbrush, toothpaste, and floss right on the counter so she can easily see and remember to use them in the evening and at night.
How do you get your kids to brush and rinse twice a day?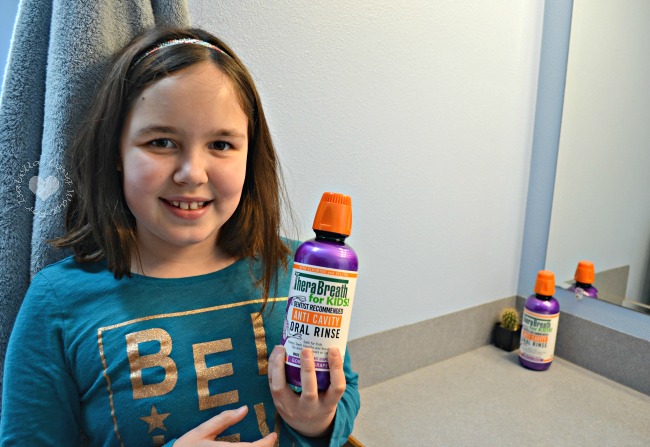 About TheraBreath For Kids
TheraBreath for Kids! Oral Rinse is made with certified natural flavoring from organic grapes and sweetened with a touch of Xylitol , a sweetener with proven oral health benefits. It also:
helps prevent cavities
freshens breath
no artificial colors or flavors
tastes great! kids love it!
This oral rinse is for kids ages 6+.
Get your BOGO TheraBreath for Kids Coupon now!
Make Oral Hygiene Fun
To make dental care even more fun and enjoyable here's what we're doing:
brush, rinse and floss together
use a two minute timer
use a sticker chart
The kids love seeing stickers add up. At the end of the week, if they've filled them all in, they can get a small toy. She still loves getting a 2-pack of Shopkins.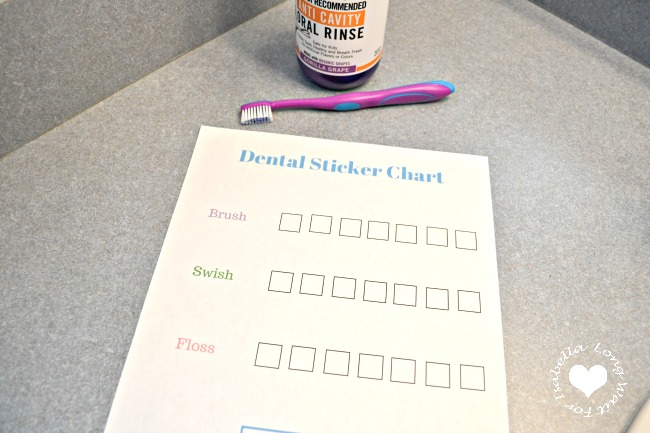 PDF printable ==> Dental Sticker Chart
You can also right click the above image and open in a new window to print from directly from this above jpg image.
Pin it for later: