This is a sponsored post with S&W Beans. All opinions are mine alone.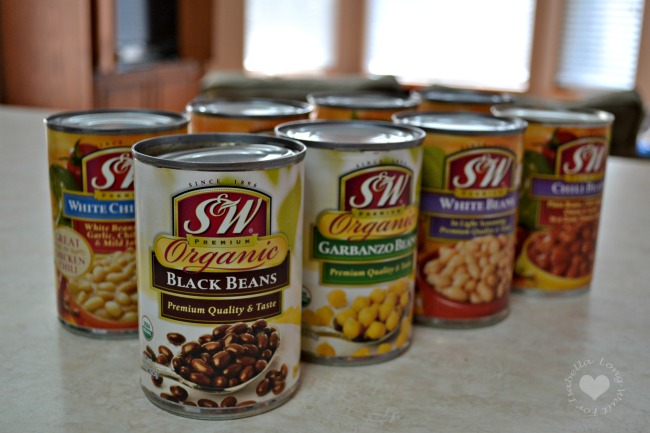 As a mainly vegetarian family, we eat a lot of beans. Thankfully, the entire family loves beans. Black beans happens to be our favorite. As a busy mom, I love being able to open a can of organic black beans and quickly and easily add them to Mexican recipes.
What is your favorite variety of beans?
One current go-to recipe that is a hit with the whole family is a fun spaghetti recipe with a twist. This Mexican spaghetti recipe is so easy when you use canned foods. Also called Mexican pasta — this recipe can be baked to enjoy a Mexican casserole too.
I grew up eating crock pot chili and spaghetti noodles. It was a favorite recipe in my childhood home. That recipe started with my grandfather and then my mom became known it too. Everyone loved my mom's chili. As my sister and I got older, and my mom started using more convenience foods, we started using canned chili beans to recreate it. This recipe that I now make is a variation of that childhood favorite.
Vegetarian Mexican Spaghetti Recipe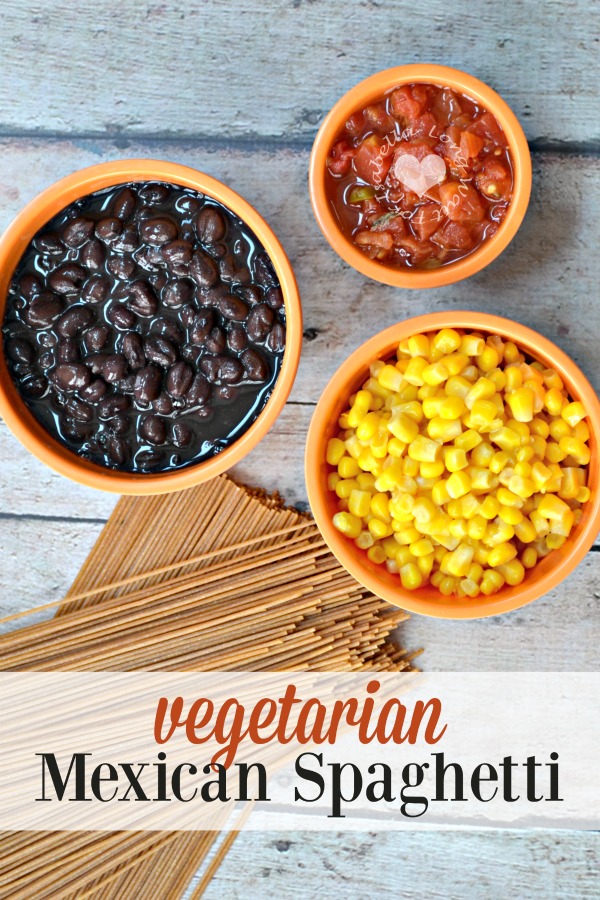 This recipe uses canned foods and is very fast and easy. Less than 30 minutes from start to finish. In fact, you  might have everything you need in the pantry to recreate it.
You need:
I use seasonings (to taste) that I have on-hand, including:
taco seasoning mix
seasoning salt
garlic
red pepper flakes
Sorry, I don't measure those seasonings. But just sprinkle them liberally over the entire pot.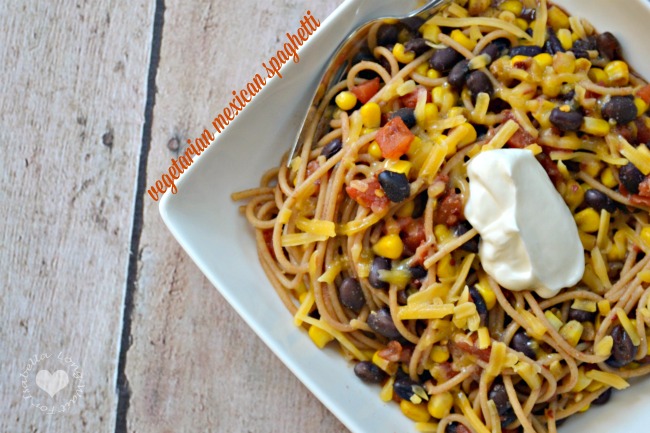 And a variation that I do like to use is:
S&W Beans has been canning high quality beans for over 120 years! Since they only do beans, they truly are experts in choosing the right beans to include in their cans. And honestly, you can tell. Opening a can of S&W Beans, you know you can trust that they are quality, nutritious, and amazing. For my family, great beans are very important. S&W Beans has an organic line and a low sodium line — that's great for my family too. When organic is available, I do my best to buy it. S&W Beans makes that easy for me to do.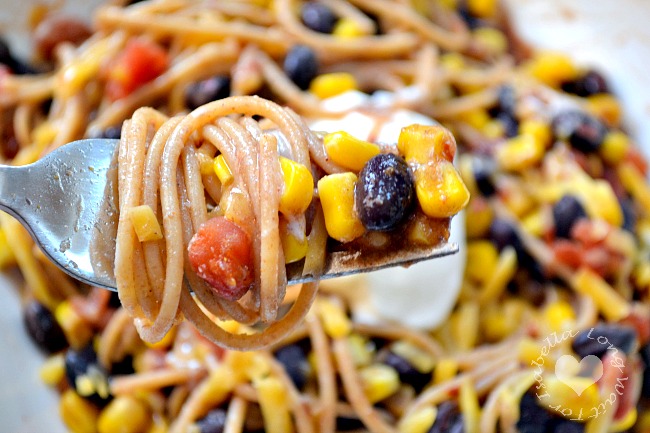 Connect with S&W Beans
Facebook | Twitter | Instagram | Pinterest
Pin it for later: