This post was sponsored by Landscape Structures as part of an Influencer Activation for Influence Central. All opinions expressed in my post are my own.
My kids and I are always looking for the best playgrounds for kids near us. They, of course, love playgrounds and I love seeing them play, run, and make believe. The playground inevitably becomes a ship, maybe a pirate ship, and often times my kids end up saving people or animals from the raging waters. Another favorite playground game is pretending to have a store, restaurant or bakery. My kids pick up bark, grass, rocks, leaves, and pine cones and pretend those are foods or money.
Make believe on the playground is so important to childhood development.  These experiences shape children into thinkers, dreamers and leaders.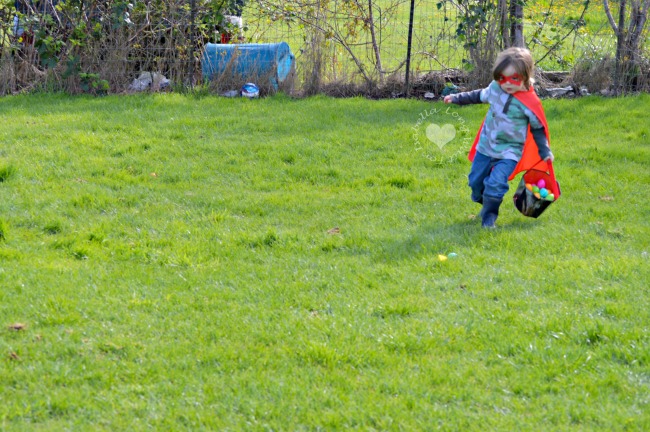 We have so many great parks and playgrounds near us in Western Washington, that I've made a list of the ones I want to visit this Spring in Whatcom County. I don't know about you but I am very ready for Spring weather. We haven't enjoyed much sunshine the last month — I saw a news story that said we had a total of 3 sunny days. Last Sunday we tried to visit a park in Snohomish County and had rain, hail, snow and then a rainbow. It dropped to 34 degrees and the kids were quite disappointed that mommy didn't want to stay.
How do you stay active in the winter months?
Six Must Visit Playgrounds for Kids in Whatcom County
Here are six playgrounds on our must visit list this Spring, all are located in beautiful Whatcom County:
Lake Samish Park — Nestled in the Chuckanut Mountains between the lakeshore and densely forested slopes, this 26-acre site became a Whatcom County Park in 1968. A childrens playground is available for the kids to enjoy. Lake Samish Park is located at 673 N Lake Samish Drive, Bellingham.
Broadway Park – features benches, multipurpose field, picnic tables, restroom and and a fun playground. Located at 2700 N Park Drive in the Cornwall neighborhood.
Hovander Homestead Park –  preserves the rich history of pioneer farming and offers recreational opportunities for all ages in every season. Hovander Homestead Park's playground equipment was completed in 2012. Located adjacent to the animal contact area east of the barnyard. In keeping with its location the new playground equipment has a farm style and is a big hit with kids and parents alike. This park is one of our family favorites! Located at 5299 Nielsen Avenue Ferndale, WA.
Silver Lake Park – If you are looking for an outdoor recreation experience that gives you the best Whatcom County has to offer, then visit Silver Lake Park. Just 40 minutes east of Bellingham on the scenic Mount Baker Highway. Located at 9006 Silver Lake Rd, Maple Falls.
Skyline Elementary playground – Public access is restricted during school hours, but this amazing public playground is worth a visit after school!
Bay Horizon – This 6.82 acre neighborhood park in Birch Bay features a basketball court, playground and open grassy fields. Located at 7467 Gemini St., Blaine.
Pin it for later: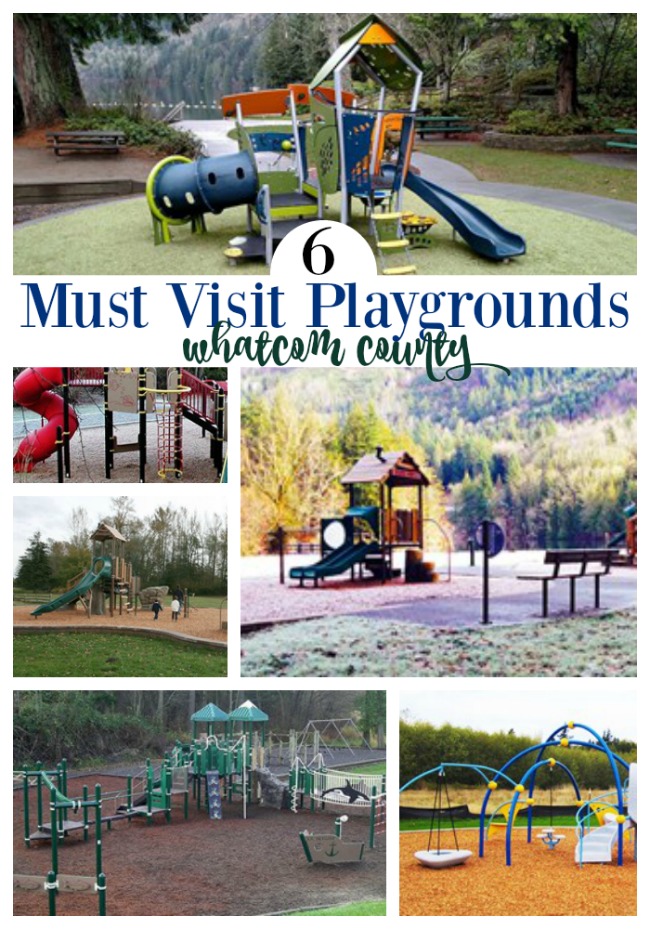 Do you love taking your kids to playgrounds?
With so many indoor activities and technology dominating our children's lives, outdoor play and enjoying the local playground is crucial. What they learn interacting with each other and other children will help them as they get older — can you imagine the creativity and leadership skills of a child who just stays indoors all the time? Playground play truly influences future areas of persistence, leadership, competition, bravery, support, and empathy.
Watch this heartwarming video from Landscape Structures. There IS so much good in the world:
[Tweet "For A Better Tomorrow, We Play Today!"]
To find a great Landscape Structures playground near you, visit the website.
Connect with Landscape Structures: Facebook | Twitter