Though recycling isn't mandatory, it's something you certainly should consider doing, both for the well-being of the planet and future generations. Getting your children in on the act, at an early age, is even better. Here are a few ways to make household recycling fun for everyone.
Way to Make Household Recycling Fun
Decorate Your Recycle Bins
The majority of cities supply at least one or two recycle bins to every interested household.  Whether you use the bins provided or purchase your own, there's no reason why you can't decorate them. Obviously, you want to stay away from things like permanent markers for the city bins. But there are still tons of things (some recycled) you can use to decorate, on a temporary basis.
Visit a Recycling Center
If you live near a recycling center, contact the facility manager and see if you can take a tour. You'll probably find that the answer is a resounding "yes." This is an excellent way for everyone in the family to learn how things are recycled. There's nothing like getting up close and personal, when it comes to learning.
Have a Contest
[amazon_link asins='B00QFELDIS,B000QJEW9K,B00B1WMIPQ,B001C94HY8,B001PV3DRA' template='ProductCarousel' store='wpplugin01-20′ marketplace='US' link_id='191aa089-ebd7-11e6-b6f8-d7733bd92661′]
Give each of your children a small bin to keep in their respective bedrooms. Ask them to recycle things like paper, cardboard and plastic throughout the week. Award a small prize to the child who's bin is the fullest. Or, if you prefer give everyone who participates a small prize. Because the most important thing is that your kids are actually getting involved and doing their part. TerraCycle offers a fun Collection Contest printable too.
Use TerraCycle
TerraCycle®, an international recycling company turns waste into plastic that can be used for products such as park benches, recycling bins and playgrounds. Through the free recycling program, you can collect waste, like Entenmann's® Little Bites® pouches, and ship to TerraCycle® for processing using a pre-paid shipping label.
Making the Pledge Contest
From January through March TerraCycle® and Entenmann's® Little Bites® want to reward you for making eco-friendly habits by Making the Pledge. And if you collect Entenmann's® Little Bites® pouches on behalf of a K-12 school, you could be placed in the running to win a Classroom Party. It's easy to participate: make the pledge, send in the waste, and earn more rewards.
The Entenmann's Little Bites Pouch Recycling Program is open to any individual, school or organization interested in reducing local landfill waste.
Watch how Entenmann's Little Bites is upcycled into a fun DIY craft:
These are just a few ways to make household recycling fun. Once everyone gets the hang of it, it will probably become second nature. Remember, the more enjoyable you make it, the more successful your recycling efforts will be. It's just that simple!
Entenmann's® Little Bites®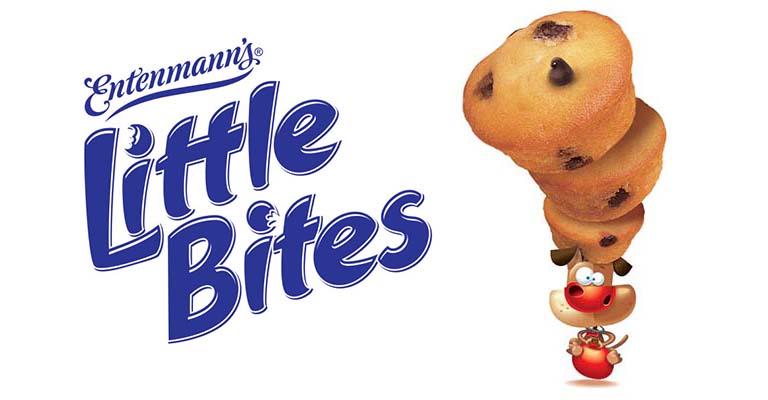 Lunch boxes, after school soccer sports games, birthday parties and more, Little Bites® are the perfect pre-portioned pouches of delicious baked snacks, perfect for today's families and their on-the-go needs.
From year-round favorites like Chocolate Chip and Blueberry Muffin to seasonal varieties, Little Bites® are baked up soft and moist, and made with real ingredients, and never contain any high fructose corn syrup.
Connect with Entenmann's® Little Bites®
Facebook | Instagram | Pinterest
Win $25 VISA Gift Card
One lucky Long Wait for Isabella reader will win a $25 Visa gift card and (3) coupons for $5.00 off the purchase of any Entenmann's® Little Bites®. For your chance to win, enter the Rafflecopter form below with your Facebook account or email address.
Disclosure: The coupons for product redemption, information, and gift card have been provided by Entenmann's® Little Bites® so that I could try the product and share information about the Entenmann's® Little Bites ® Pouch Recycling Program with TerraCycle® and my thoughts and information about Entenmann's® Little Bites®. The opinions expressed in this post are my own and do not reflect the opinions of Entenmann's® Little Bites®.