My kids love crafts. Literally LOVE them. But I'll be the first to admit that I am not a very crafty person. But, this Flowers Cards Kit is just so simple and fun — I pulled it off pretty easily. It's always nice to make and receive a flower card from children, don't you think? With the release of Trolls on Blu-ray and the upcoming Valentine's Day holiday, this is a timely kids craft idea and very easy to replicate.
Flowers Cards Kit
Those little plastic organizers were only $1.99 at my local Michael's store. Add:
Trolls-inspired colored paper cut into flower shapes
white blank cards
children's scissors
a glue stick
Voila! Simple flower greeting cards that can even be made while traveling.
There's always a bright side! – Poppy
Pin it for later: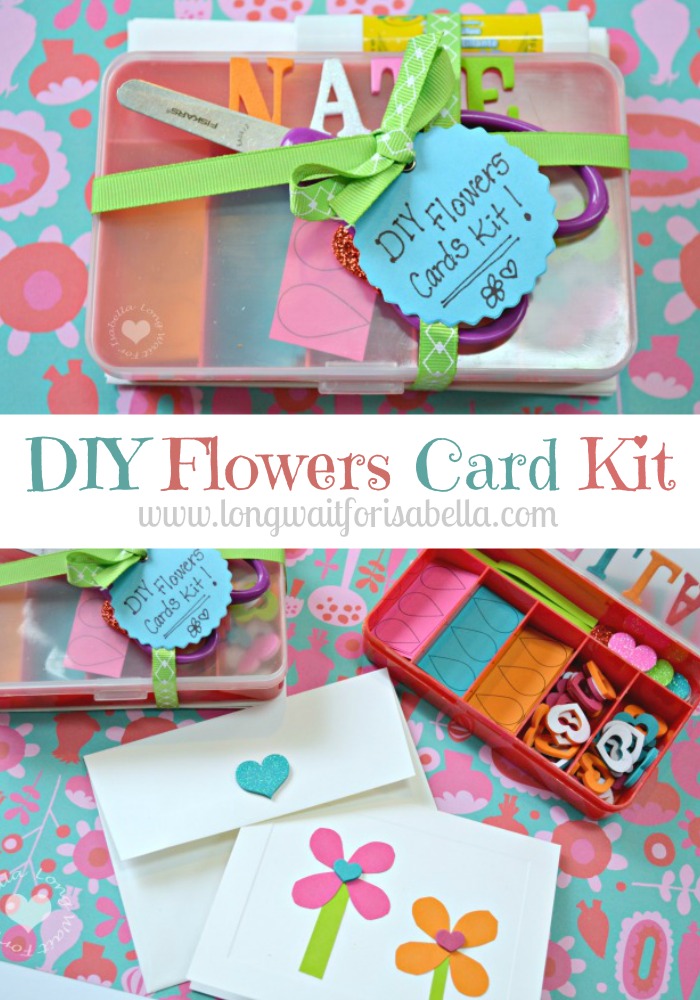 Dreamworks Trolls
Synopsis: Bring home happy with DreamWorks TROLLS—a musical adventure critics are calling terrifically funny. When their village is invaded by the grumpy Bergens, two mismatched friends must work together in perfect harmony to save the day. Featuring hit songs performed by Justin Timberlake, Anna Kendrick and more, DreamWorks TROLLS is the critically-acclaimed, feel-great movie of the year!
My nine year old watched Trolls three times the weekend we got it. She LOVED the Party Mode. In fact, that feature with the sing-along words was such a big hit, that we ended up downloading the Trolls Movie Soundtrack as well. Her four year brother got frustrated after the third time watching it — he firmly told her, "No more hugs." She and I love "Hug Time". Get the Trolls Blu-ray with the Party Edition features, for sure!
Trolls Family Movie Night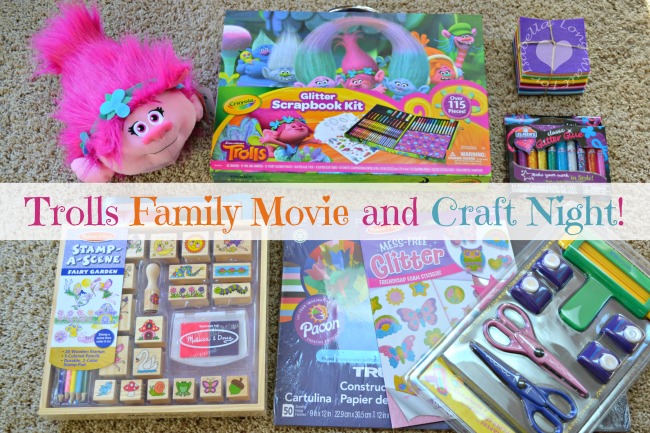 Enjoy a Family Movie Night with Trolls. The kids would love to make a scrapbook like Poppy! My kids are loving this kit that Fox Home Entertainment sent us.
You can also enjoy a fun Family Trolls Movie Night with these great printable activities:
Find more amazing ideas for a Trolls Family MovieNnight on the Trolls Pinterest board.
Buy Dreamworks Trolls
Dreamworks Trolls is available to purchase now at your local retailer and Amazon.com.
Connect with Dreamworks
Facebook | Twitter | Instagram
Flower Templates Online
I used 1-inch flower petals from Tim's Printables for this Flowers Cards Kit. But you can also find great flower templates here. They make great Valentines cards too!
Disclosure: This is a sponsored post. This post contains affiliate links.