This post was sponsored by Give Kids A Smile as part of an Influencer Activation for Influence Central and all opinions expressed in my post are my own.
This month I read a story about a 26 year old California man who died due to tooth infection. That tooth infection had spread to his lungs. I remember seeing how many people were surprised by this information on social media. I don't think the majority of Americans realize how important dental care is.
Here on our reservation, we have two dentists available for our community. It's free dental care for all our tribal members. Due to poor dental care and tooth decay occurring in children, our Tribe has made a decision to require dental check-ups for all children before they go back to school. Parents were upset about that requirement, but as a parent who understands the importance of dental healthcare, I was happy.
You see, I'm sending my kids to the dentist at least twice per year. They get their teeth cleaned, get x-rays, get fluoride, and get their sealants. I grew up with a mouth full of tooth decay. I am going to change that for my kids. I am breaking the oral decay cycle for my own family.
The Facts About Childrens Dental Care
What I have experienced with children's dental healthcare in my own reservation community is not unique.  With the availability and improvements in children's dental care in our country and the Affordable Care Act, many children continue to suffer with tooth decay.
Tooth decay is the number one chronic infectious disease among children in the U.S.!
In fact, half of all children enter kindergarten with tooth decay.
I believe this, because I've seen it with my own eyes. In fact, as a child growing up on the reservation with dental care, I personally experienced this.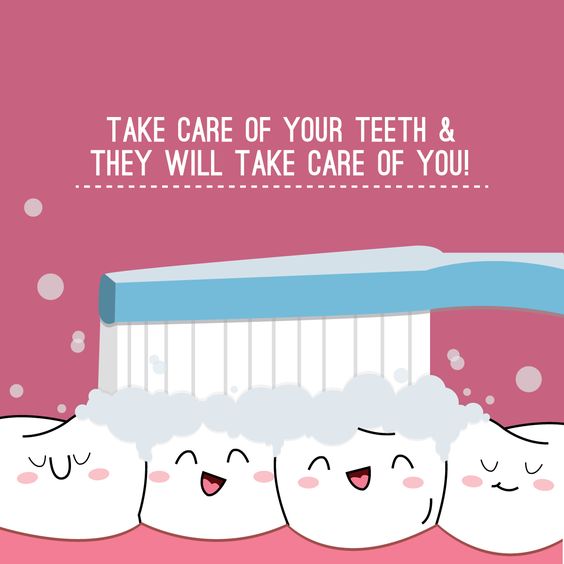 What You Can Do
Parents, make sure the kids around you know to brush their teeth at least twice a day for two minutes with a fluoride toothpaste. Also, don't forget to floss once a day. When two teeth are touching, it's time to start flossing. Feed your kids healthy meals, and visit the dentist at least once a year.
[Tweet "Take care of your teeth and they will take care of you."]
Find Free Dental Care
Give Kids A Smile® is a grassroots movement of dental healthcare professionals to help children across the United States with dental care. Through Give Kids A Smile, children who may not have access to dental care can receive:
free oral health education
screenings
preventive care
treatment
In fact, 10,000 dentists annually, along with 30,000 other dental team members have helped GKAS! More than 5.5 million children have received free oral health services through Give Kids A Smile since the national program began in 2003! GKAS is the largest children's oral health charitable program in the U.S.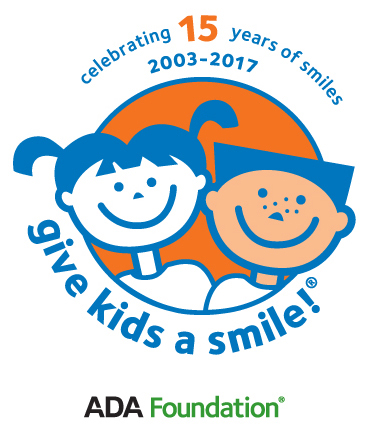 Did you know that February is National Children's Dental Health Month? Many GKAS events happen in February. To get contact information for the Give Kids A Smile program nearest to you, please call 844.490.GKAS (4527).
What You Can Do
Visit the Give Kids a Smile website and  learn how you can attend, volunteer, and/or donate to this amazing charitable organization.
Dental Care Tips to Remember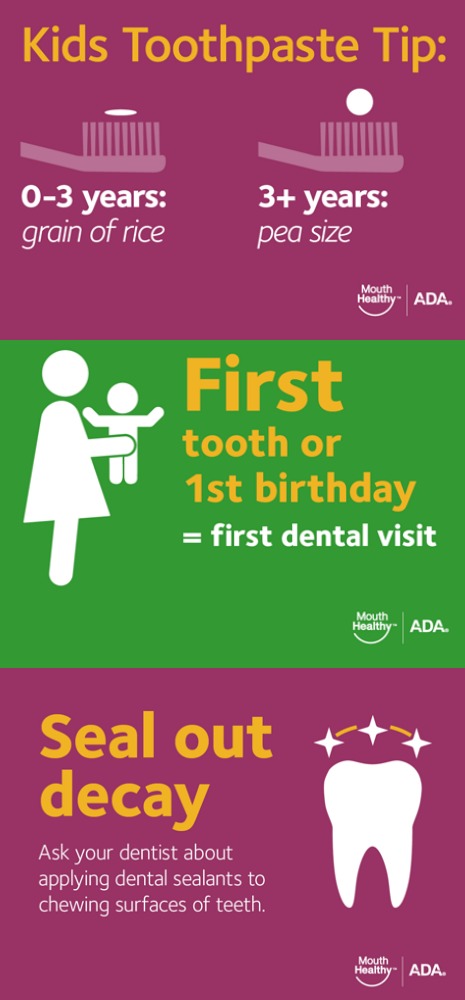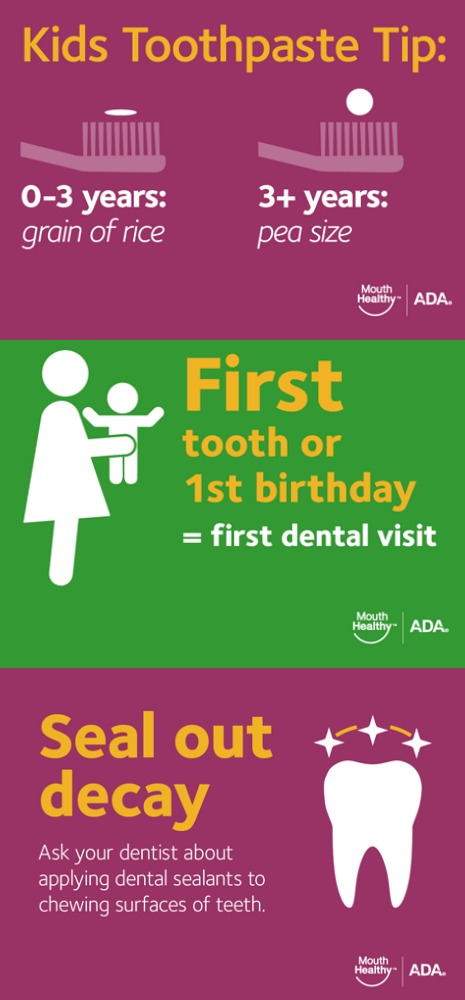 Connect with Give Kids a Smile