This is a sponsored post written by me on behalf of DICK'S Sporting Goods for IZEA. All opinions are 100% mine.
Do you have a favorite NFL team? It should come as no surprise that I am a Seattle Seahawks fan. In fact, I am really hoping they go to the big game again this year. Each Sunday, the entire family puts on our Seahawks jerseys and roots for the home team. Honestly, it can get a little crazy and stressful in the house with everyone yelling at the television. We're definitely a Seattle Seahawks family and better for it!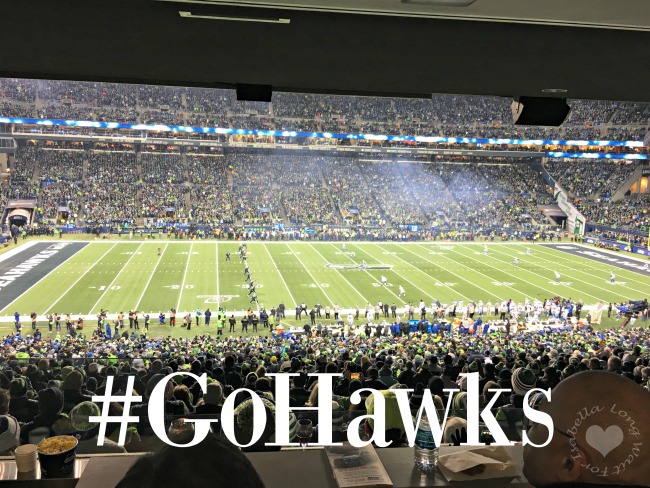 My favorite NFL football jersey? Russell Wilson, hands down. I am proud to wear #3 and support our quarterback. Did you know that DICK'S Sporting Goods, the largest sporting goods retailer, has compiled data for the top football jerseys for the past five years? It's called the Jersey Report. This past week, the Russell Wilson jersey is #7 on the Jersey Report. What?! Come on Seattle fans, we've got to do better than this. In fact, for the whole season, Russell Wilson's NFL jersey is at #8. That is up from #9 last season, but still — I'd love to see his jersey at #1. Who doesn't love Russ?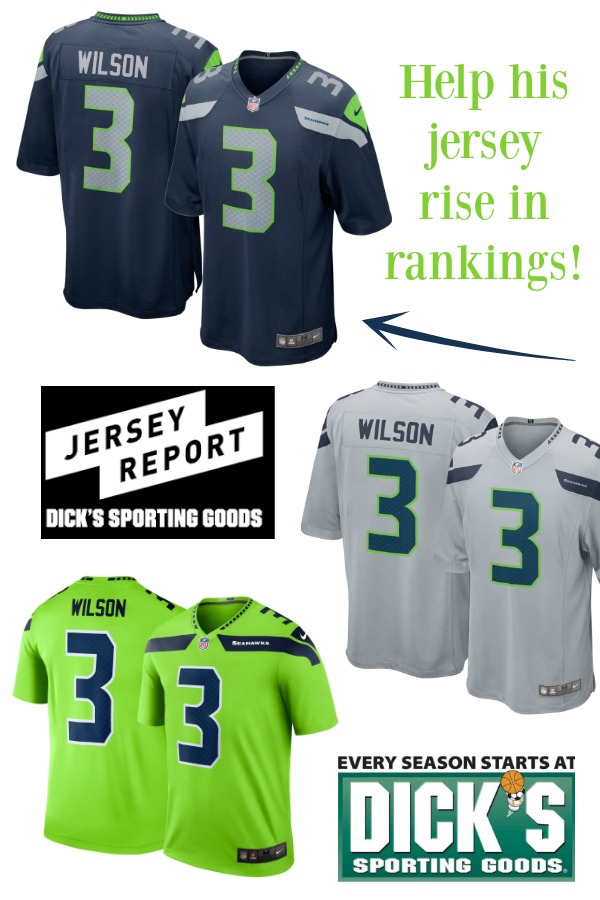 How the Jersey Report works ==> each time DICK'S Sporting Goods sells a football team jersey, online or in-store, the sales aggregate into the Jersey Report. You can view the Top 10 for the past week, past 30 days, and even the past season. You can even view the Jersey Report by category: Offensive, Defensive, Rookies, and Teams.
Antonio Brown of the Pittsburgh Steelers is the number one NFL jersey this past week. That can't continue, people! Please, for the love of all things blue and green — head to DICK'S Sporting Goods and buy a Russell Wilson jersey for the big game on Saturday! It's so easy to order too. After looking at the Jersey Report, you can then head to the website and find all your jersey and other gear that you need for the big game!
Go Hawks!
Connect with DICK'S Sporting Goods