These THRIVE reviews are a sponsored post. All opinions are mine alone. Seek medical professional advice before starting any weight loss journey. I am not a medical professional.
This holiday season I gained five pounds. Five pounds in one month! It's easy to gain it, but so hard losing it, isn't it? So at the beginning of the year I decided a change was very necessary. I didn't want to see the number on the scale continually go up. Then last week my husband and I took a trip to Tucson, Arizona. It was fabulous, warm, and much needed! We ate great Mexican food at restaurants and consumed way too many calories. Like I said, fabulous. But, I got home and gained two more pounds!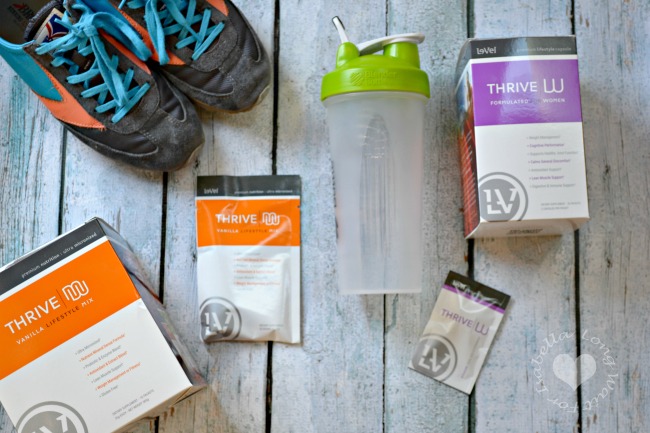 Last month, I was sent an exciting new lifestyle plan, the THRIVE Experience. I tried out the products a few times last month. I was curious how they'd taste, how they'd make me feel. I was impressed. Truly. So literally the day after my trip ended in Tucson, I went back on the THRIVE Experience.
What is the THRIVE Experience?
First things first what is the THRIVE Experience? It is an 8-week premium lifestyle plan to help individuals experience and reach peak physical & mental levels. I am using THRIVE to help lose weight. It is important to note that results can differ slightly from person to person, depending on your goal. My goal is weight loss and I am down two pounds already this week. I am one happy camper, people!
Great benefits of the THRIVE Experience include:
Weight Management
Cognitive Performance
Digestive & Immune Support
Healthy Joint Function
Lean Muscle Support
Calms General Discomfort
Age-Defying
Antioxidant Support
Watch this video to learn even more:
What Do I Take?
Right now I am taking a combination of products from the THRIVE Experience including:  the THRIVE Premium Lifestyle Capsule, THRIVE Ultra Micronized Lifestyle Shake Mix, and the Premium Lifestyle DFT (Derma Fusion Technology).
Here's what my day is looking like:
2 THRIVE Premium Lifestyle Capsules
THRIVE Lifestyle Shake Mix (vanilla) for breakfast and lunch
Low calorie, real food afternoon snack (raw fruit, raw vegetables, boiled egg, cheese, or raw nuts)
Lots of water
One healthy dinner with my family
What I really love is that the experience is gender specific for Men & Women!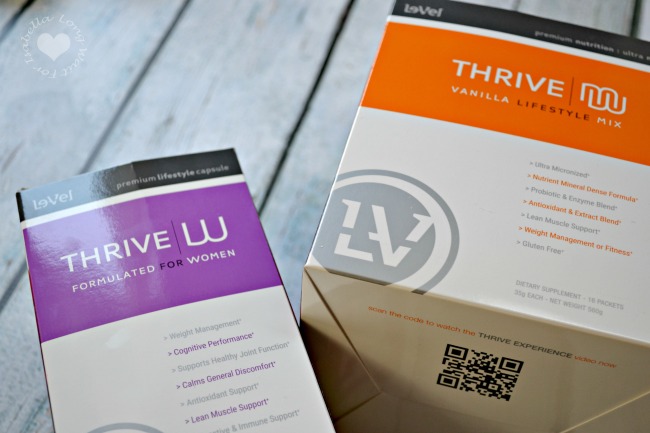 THRIVE W
All the products I am taking are from the THRIVE | w line. This is specially formulated for me, as a women. It includes a premium grade naturopathic formula of Vitamins, Minerals, Plant Extracts, Anti-oxidants, Enzymes, Pro-Biotics, and Amino Acids! I am thriving on these products right now.
Basically, I am taking a super vitamin supplement, a super protein shake, and a super derma patch — they all are working together in conjunction to help me reach an optimal state and weight less! Becoming a Super Woman! The patch is a new addition to my THRIVE experience. I am excited to see if it changes the results of my weight loss. YOu can leave the patch on (I put it on my bicep) for 24 hours. I'll keep you updated!
I've been mixing my lifestyle mix with water in the morning and with frozen strawberries and a banana at lunch time and honestly I've been full until about 3 pm. Then I have the healthy snack and enjoy a regular healthy dinner with my family. It's been easy so far. I will keep you all updated! Note, you don't have to drink the lifestyle mix as a meal replacement, you can take it between meals and/or before and after workouts.
Would you like to try the THRIVE Experience?
Connect with THRIVE
Facebook | Twitter | Instagram