I love cute planner stickers. It's an addiction. Truly. I am always looking for great sales on stickers for my Happy Planner. So here's a great roundup of daily planner stickers available to buy on Amazon. Because honestly, Amazon is just so easy to shop from. I'll start with Happy Planner stickers because they're my absolute favorite, but you can find many more stickers on Amazon for your weekly planner.

Happy Planner Get It Done Stickers
These stickers are for use with Create 365 The Happy Planner. This package includes 6 sheets of stickers that contain icons and sayings specifically for use with The Happy Planner. Each sticker is sized perfectly to fit The Happy Planner.
Buy The Happy Planner "Get It Done" Stickers
 now.
Happy Planner Everyday Reminders Stickers
Nothing is easier than customizing your planner with stickers. This set features stickers that were designed to fit perfectly in the daily columns of your weekly view in The Happy Planner. Each package includes 5 sheets of stickers
All sheets feature some gold foil. Designed especially for planners.
Buy The Happy Planner Everyday Reminders Stickers
!

Happy Planner Life Quotes Stickers
Five sheets of great life quotes for The Happy Planner. I have this package of daily planner stickers and love it. I highly recommend this pack.
Buy The Happy Planner Life Quotes Stickers!
The Happy Planner Love Yourself Stickers
This package of planner stickers contains forty-nine clear stickers on six 8-3/4×4-3/4 inch sheets. Great quotes here that are perfect for your daily planner.
Buy The Happy Planner Love Yourself Stickers!
Heidi Swapp Hello Beautiful Stickers
With a variety of beautiful designs you'll get 43 pieces per pack! I've seen this brand in person at my local Michael's store and really like it. 
Buy Heidi Swapp Hello Beautiful Sheer Stickers
!
Busy Mom Planner Stickers
You'll get 432 peel & stick planner stickers for 75 unique events! The actual sticker size is .75″x.75. This set includes (8) sheets, pack size: 5.5″x8.5″. They are illustrated by Denise Albright, a fellow busy mom!
Buy Planner Stickers – Busy Mom Collection
 now.
Calendar Reminder Stickers
Simple day planner stickers that will work great. An excellent way to keep track of important dates in your planner. This set includes a large variety of stickers:
Doctors appointments
Birthdays
Dentist
School appointments
Just the right size to fit into the daily squares with room to write in your planner. Includes 5 sheets of stickers each sheet with 210 pieces for a total of 1050! Colorful, bold and vibrant these planner stickers are easily recognizable and they look cute!
Buy Calendar Reminder Stickers
!
Masking Sticker Set
If you like the washi tape look in your planner, then get this very affordable planner sticker set! 27 sheets pink polka dots, grids, colorful polka dots, blue grids, and hearts.
Buy the Masking Sticker Set
!
Pin it for later: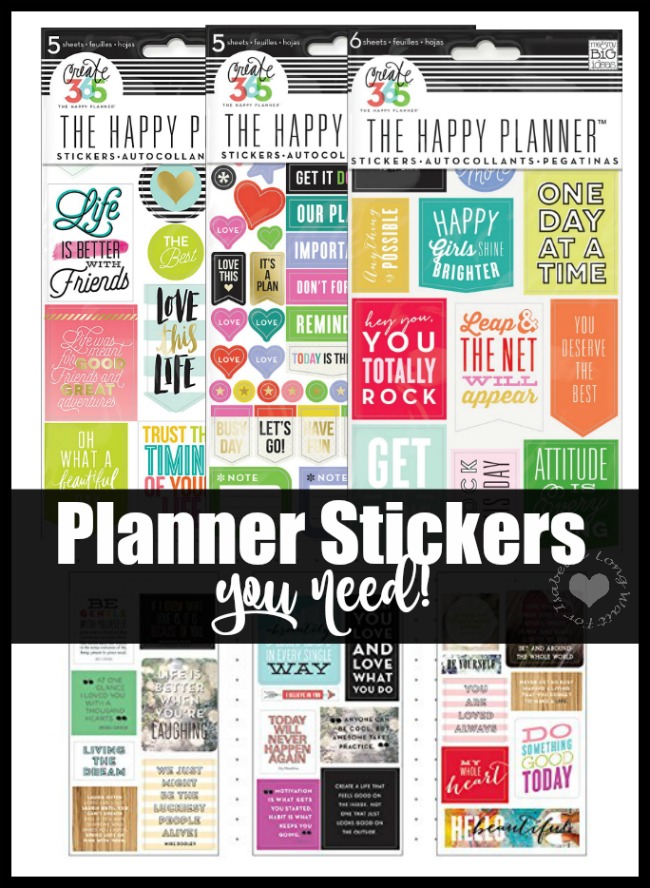 You might also like my printable planner stickers blog post: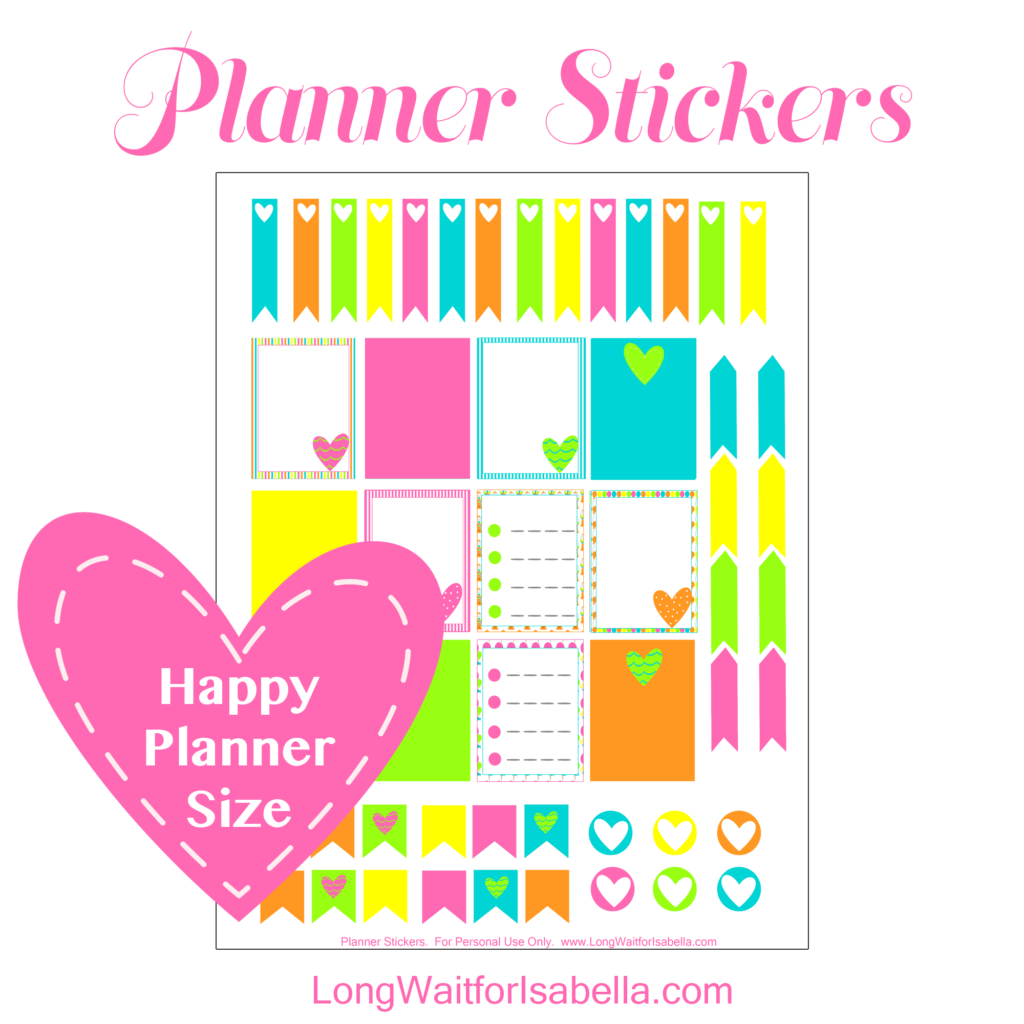 Disclosure: This post contains affiliate links.