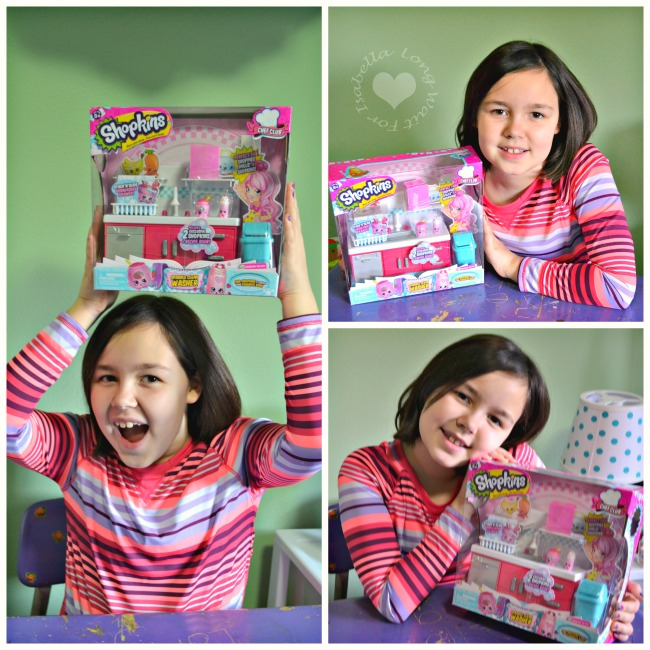 We celebrated Isabella's 9th birthday this week. I looked at her Christmas wish list (for Santa) and saw that 4 of the 10 items on the list were Shopkins sets. So I decided to buy Shopkins for her birthday — it was an easy choice. Not only did she get the Chef Club set but her friends also gave her some fashion sets too.
[Tweet "Is she turning 9? Buy her Shopkins! #MooseHolidays16"]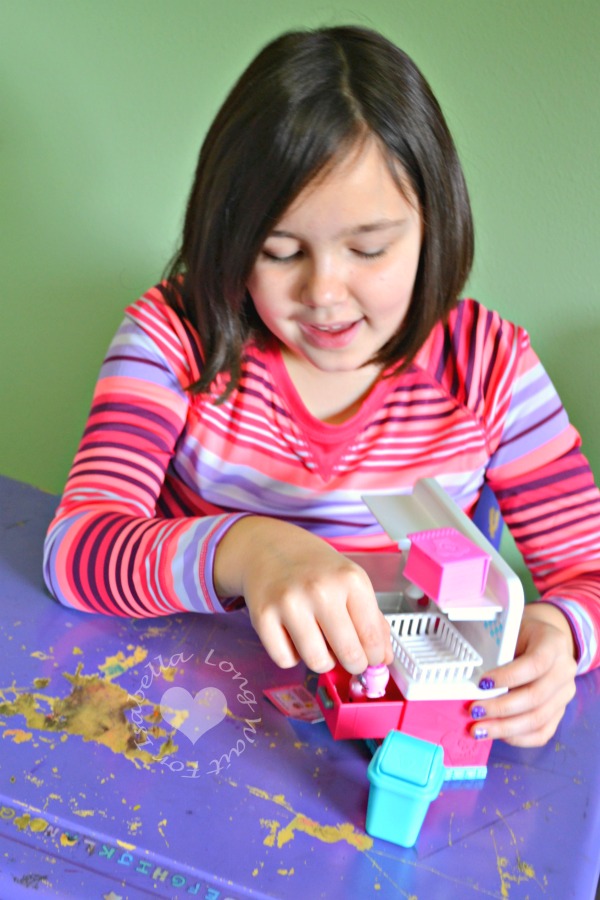 Buy Shopkins Chef Club
Chef Club is the sixth season of Shopkins, and it lets you collect your Shopkins characters in a whole new way! The characters in this season are ingredients that can be combined with other characters to make all new recipes. Each character comes with a QR code on the bottom that can be scanned with the Shopkins Chef Club app, bringing your Shopkins characters to life. Chef Club categories include:
Family Food
Breakfast
Sweets
Bakery
The new season features play sets, like the Sparkle Clean Washer she got for her birthday. They all connect together to build a Chef Club world.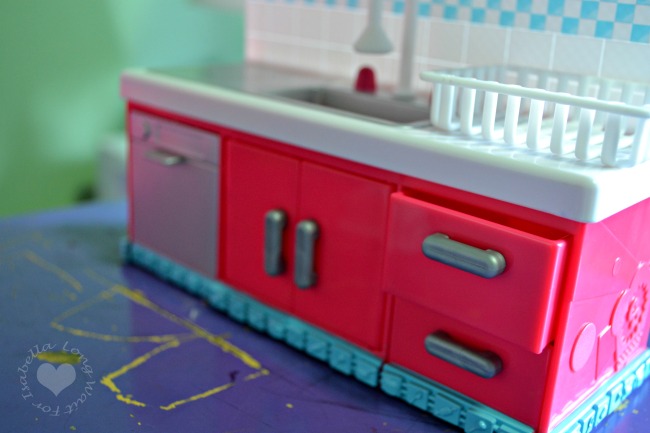 As a parent, I too love Shopkins. They're cute, creative names, and small. They don't take up her whole room and she really loves them. In fact, she even made her own video of this Shopkins Chef Club set for Instagram and YouTube. What is it with kids opening toys and filming for YouTube? She loves watching those videos and making her own.
Here's her Shopkins Chef Club YouTube video:
You can also see our shorter video on Instagram here. She had a lot of fun, came up with the script on her own, and filmed in about 20 minutes. I used my iPhone 6 and iMovie Maker on my iPhone to put it all together. Fun and easy!
"I love cooking, a real lot, and I love Shopkins so I am glad they made a season all about cooking."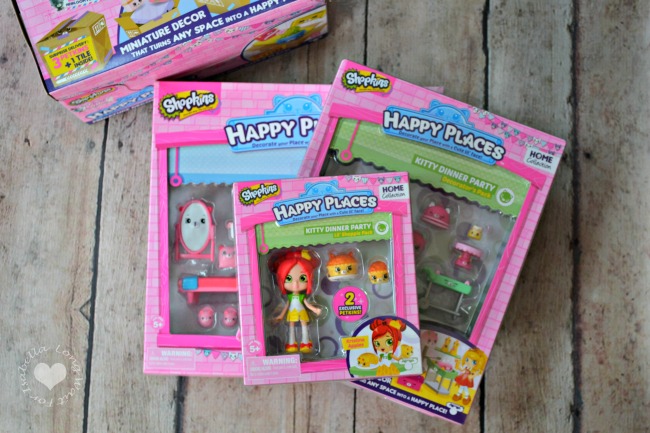 What she doesn't know is Moose Toys sent me more Shopkins to gift to her. Shopkins Happy Places is actually the toys she really wanted most this year. And boy did Moose Toys send me a lot! My Princess is going to FLIP OUT. The Happy Places sets and toys are going to be from Santa Claus this year. She just got the Happy Places Happy Home from her grandmother for her birthday. Now she can fill it up on Christmas Day!
Buy Shopkins Happy Places
Happy Places Shopkins combines the joy of collecting with the fun of designing with cute miniature decorations to create a space that is all yours. Featuring tiny pieces to fill the Happy Home, Happy Places lets you create your space with a cute lil' face!
[Tweet "Happy Places lets you create your space with a cute lil' face! #MooseHolidays16"]
Shopkins-themed, Happy Places features mini-versions of your favorite Shoppies, called Lil' Shoppies, who live in the Happy Home where tiny Shopkins characters decorate the space and every single piece of furniture has a cute Petkins face. The Petkins work together too! For example, the toothbrush fits inside the toothbrush holder. So stinkin' cute! With the extra tiles that come with the collector packs, kids can extend the Happy Home to create add-on rooms for even more decorating fun.
What I really love about Happy Places is my Princess gets to design her Happy Home and use her own creativity. They are so cute and tiny with so much personality. I am having fun looking through them all too!
Moose Toys
Moose Toys is bringing the smiles this holiday season with their top toys that inspire  imaginations and creative play! From collectibles to crafts, Moose Toys has your kids' holiday wish list covered!
I was selected for this opportunity as a member of CLEVER and the content and opinions expressed here are all my own.