We're a big fan of semi-homemade here at the Long House. We've made a few cake mix cookie recipes here on the blog. This one is a great addition to our growing collection. It's perfect for the holiday season too! We love baking cookies!
What are your favorite cookies to make, or eat?
Peanut Butter Stuffed Cookies
Ingredients:
Peanut Butter Stuffed Cookie Directions
1. Preheat oven to 350F
2. Mix together cake mix, cream cheese, butter and egg.
3. Portion into 1 1/2 Tablespoon-sized balls (I used a cookie scoop to help with this). You should end up with approximately 20 cookie balls.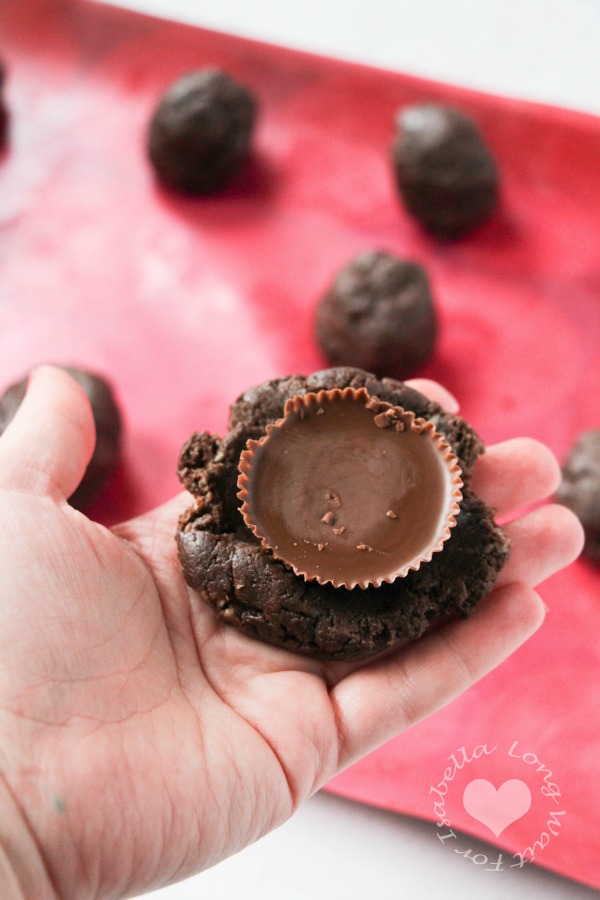 4. Take one ball and flatten it in your hand. Place the peanut butter cup on top and fold the cookie dough around the peanut butter cup to cover it completely.
5. Repeat with remaining cookie dough.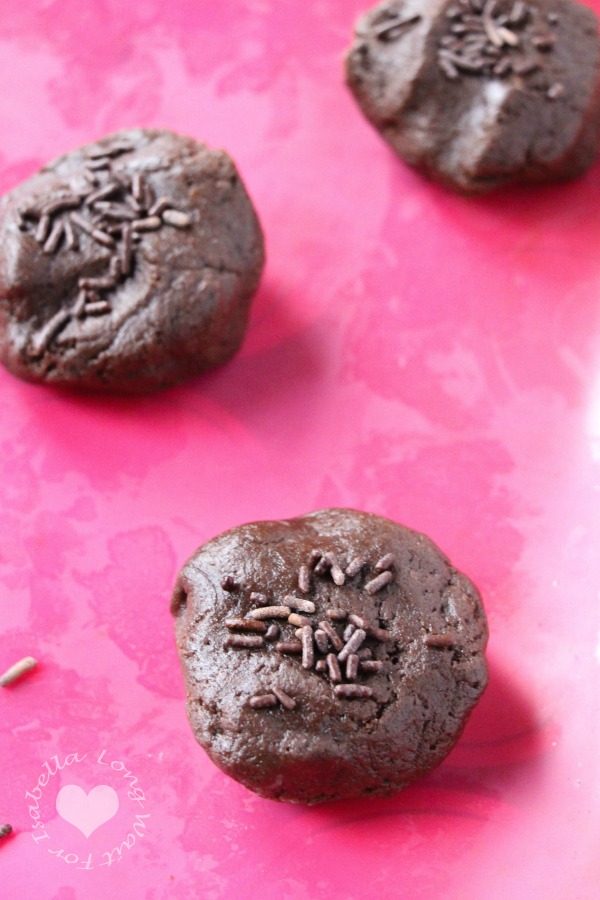 6. Optional: Top with chocolate sprinkles.
7. Bake in preheated oven for 10-12 minutes, until cracked and no longer glossy.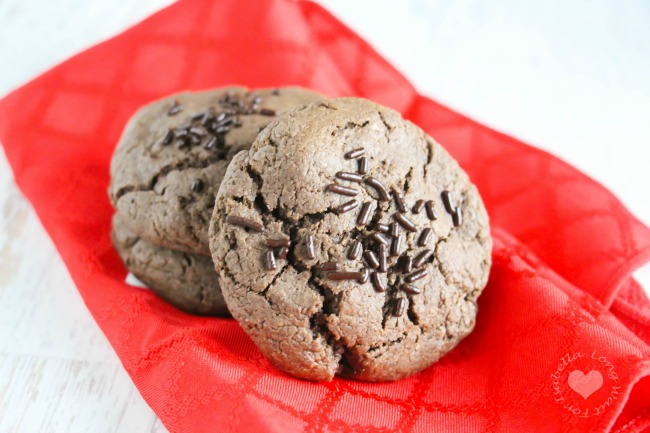 Enjoy!
Pin it for later: