At the beginning of the month, the Women's Ministry team from church hosted a Pink Party. We had so much fun planning for and hosting this party as our first big social event of the year. Of course, I turned to Oriental Trading for great pink party supplies. I asked our Pastor's wife and her mother to help us decorate because they just do a beautiful job. They were happy to work with the great supplies I found at Oriental Trading.
I picked out hot pink and light pink party Party supplies from Oriental Trading including:
Plates (hot pink and light pink)
Cups (light pink)
Napkins (hot pink and light pink)
Cutlery (light pink)
Rose Petals (hot pink)
Tassels (for photo booth)
Fans (for photo booth)
Drawstring Bags (for party favors)
We kept it simple and put Strawberry Starburst inside the drawstring bags. It's an affordable and delicious party favor!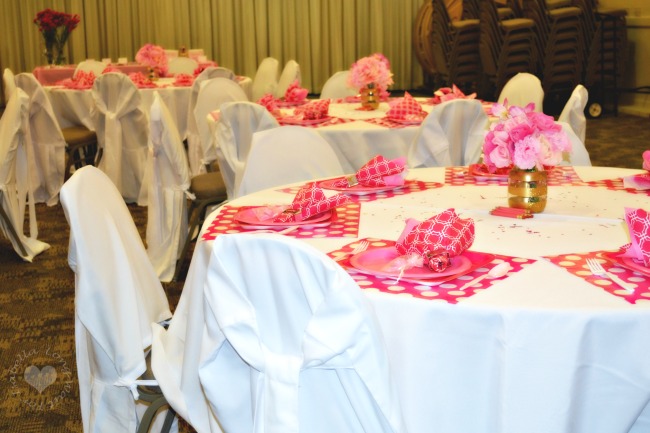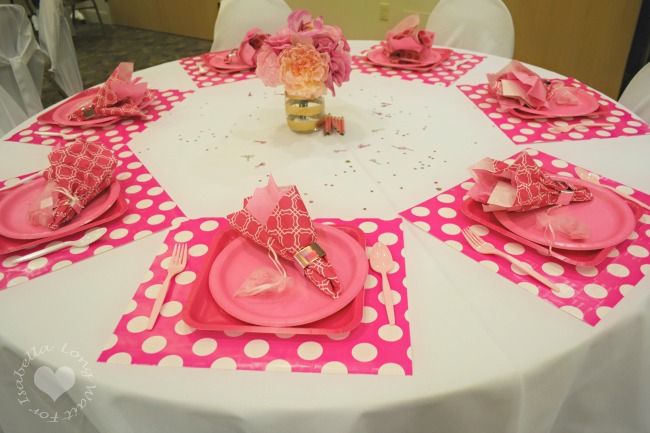 We had a pink food potluck (with a prize for best pink food) and we also had a competition for best pink outfit. Pink deviled eggs won for the food contest. In fact, many food items were dyed with beet juice. We enjoyed:
beet hummus
beet dyed jicama inside vegetable spring rolls
pink rice
pink popcorn
and much more!
The ladies were very creative. The woman who made her own pink tutu won for best pink outfit. We also had a breast health trivia game for each table to play (with a prize for the entire table) and we played Boobie Bingo. I used free printables from The Chickabug Blog for chocolate favors and tent labels.
We were able to get educational resources from area clinics and nurses for our resource table as well as many pink branded gift items to give out to our guests. In addition to a breast health resource table, we had three health speakers. An OB doctor spoke about breast cancer and let the audience ask questions. A nurse, and breast cancer survivor spoke about early detection and how she is still a believer in the importance of early detection. Lastly, we heard from another breast cancer survivor, an OB nurse, about health and lifestyle.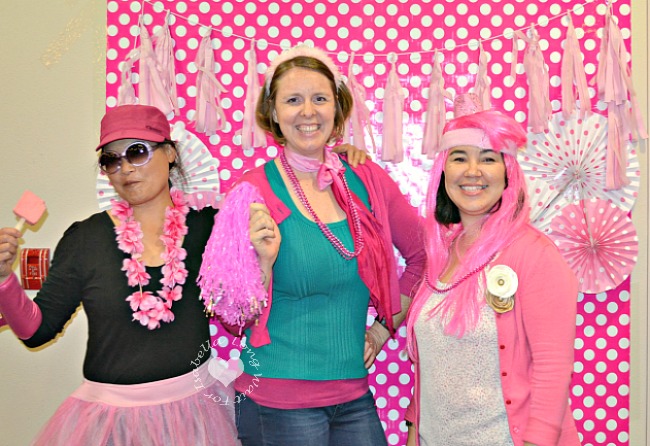 It was great hosting this informative and fun pink party for our women's ministry at church. The 35 guests loved it, and it gave us a chance to bond in a more intimate setting than regular church service. We can't wait to plan the next one.
There are many great party supplies available at Oriental Trading! You have to visit the website and take a peek. I love shopping online!
Connect with Oriental Trading
Facebook | Twitter | Pinterest | Google+  | YouTube
Disclosure: This is a review post with Oriental Trading. All opinions are mine alone.