We are planning our annual Thanksgiving getaway. Yes, we've procrastinated and we're late. Last year, we went to Florida and I think this year we're going to try to get out to the Washington coast. So a beautiful sea and sky inspired Fall outfit is perfect right now.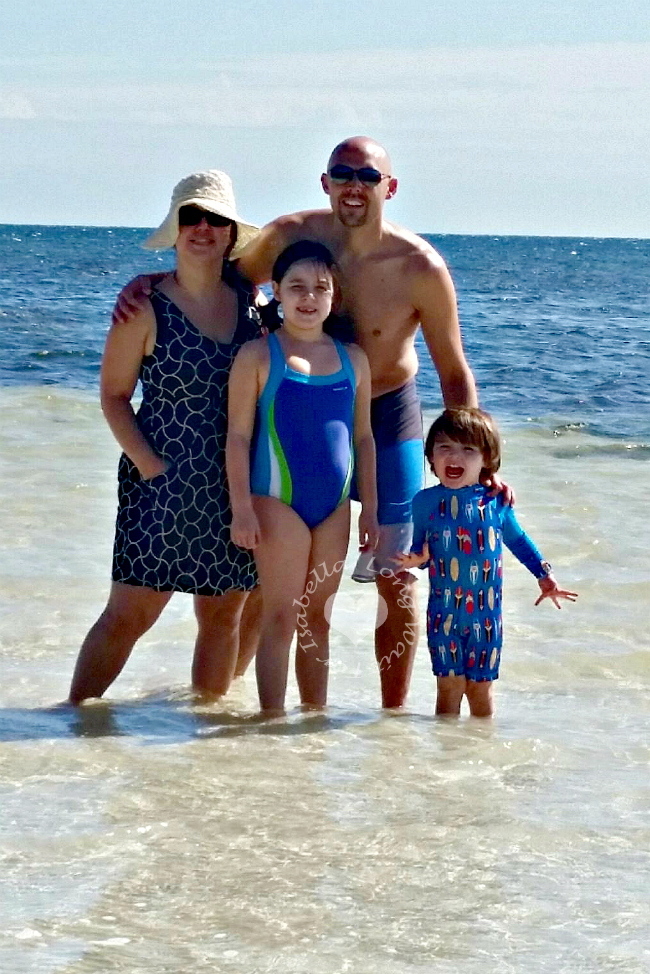 [Tweet "Keep calm and listen to the sea…"]
I love blues and whites — if you peek into my closet and drawers you'll see many blues, whites, and greys. I am drawn to these colors. I'm also a big fan of vintage inspired clothing. If only I could shop unlimited at ModCloth, I would. In addition to Fall travel, the reason I was thinking about sea and sky inspired fashion was because ProFlowers sent me a lovely bouquet to review. I don't know about you but I am a sucker for flowers. I love getting a great bouquet delivered to my front door and ProFlowers does not disappoint.
I really love the confused look on hubby's face when he sees flowers for me, but has no idea where they came from. Priceless!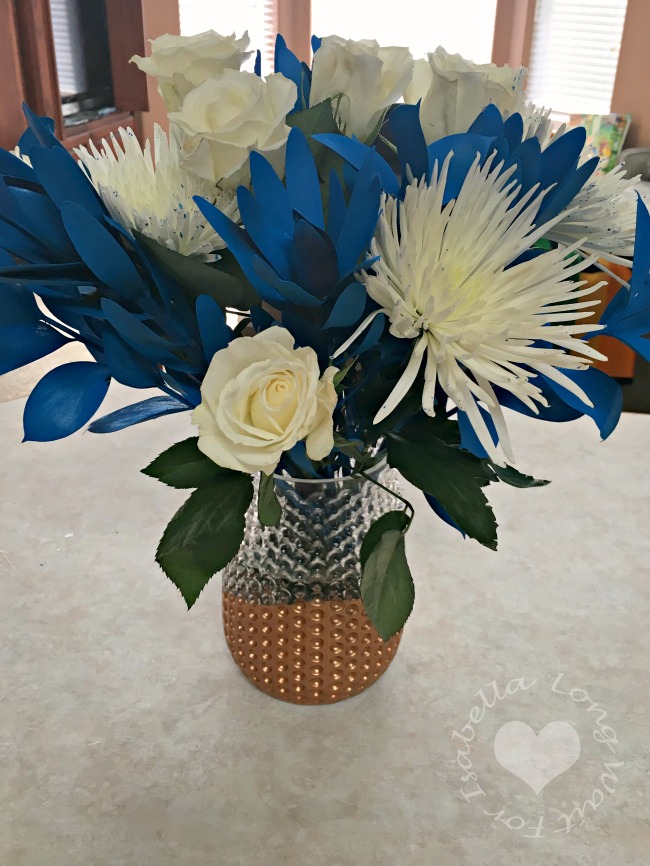 Color Me Cobalt
From the great Celebrate Color Collection, give the gift of the sea and sky this summer, with this incredible combination of white roses, blue-dyed ruscus and leucadendron, and white fuji mums topped with a delicate sprinkle of blue paint. This is a one-of-a-kind bouquet that is certain to get a delightful reaction.
6 white rose
4 blue dipped ruscus
4 blue dipped leucadendron
3 white fuji mums with blue splatter paint
Flowers have the ability to create an emotional experience, no matter the occasion.
Connect with ProFlowers
Facebook | Twitter | Pinterest | Instagram
Disclosure: I was sent the above flowers for review. All opinions are mine alone.