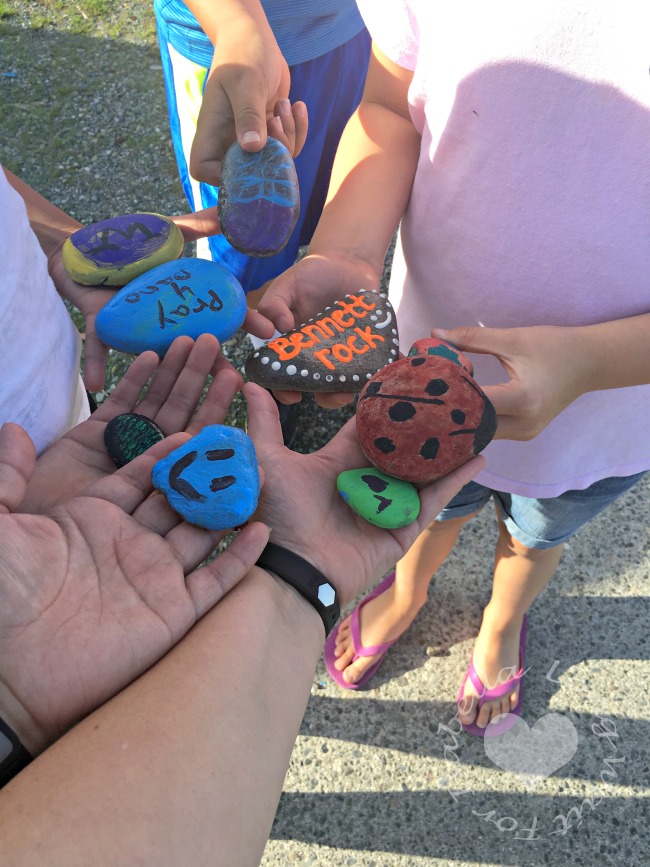 We've been hiding painted rocks in our local community again. The kids love it, and it gives us mamas an excuse to get outside and walk. I recently bought a FitBit, and I am constantly trying to beat other moms and get the most steps.
In case you missed my previous post about painted rocks, it's simple: find or start a Painted Rocks club on Facebook. You just have to paint rocks, hide them, post on FB what they look like and a hint where they might be hidden. The kids like hiding and hunting for them both.
I decided to share a round-up of great painted rock ideas that kids can do.
Food Painted Rocks
Fruit Painted Rocks from Look What Mom Found
Animal Painted Rocks
Animal Painted Rocks from Sippy Cup Mom
Misc Painted Rock Ideas for Kids
TIPS FOR PAINTING ROCKS
Pin it for later: