As college students are preparing to head back to school this fall season, one topic that is not discussed enough is tuition reimbursement. Many times, there is not reimbursement for students on tuition, room and board fees — for any reason. Can you imagine if there is an illness, injury, or unexpected accident that prevents a student from attending college? What happens to the money that has been given to the school? When I was in college, I didn't think to even ask that question, nor my parents. But, it is important to be prepared. That's why I want to talk about tuition insurance today on the blog.
[Tweet "As a family, talk about tuition insurance! Be prepared."]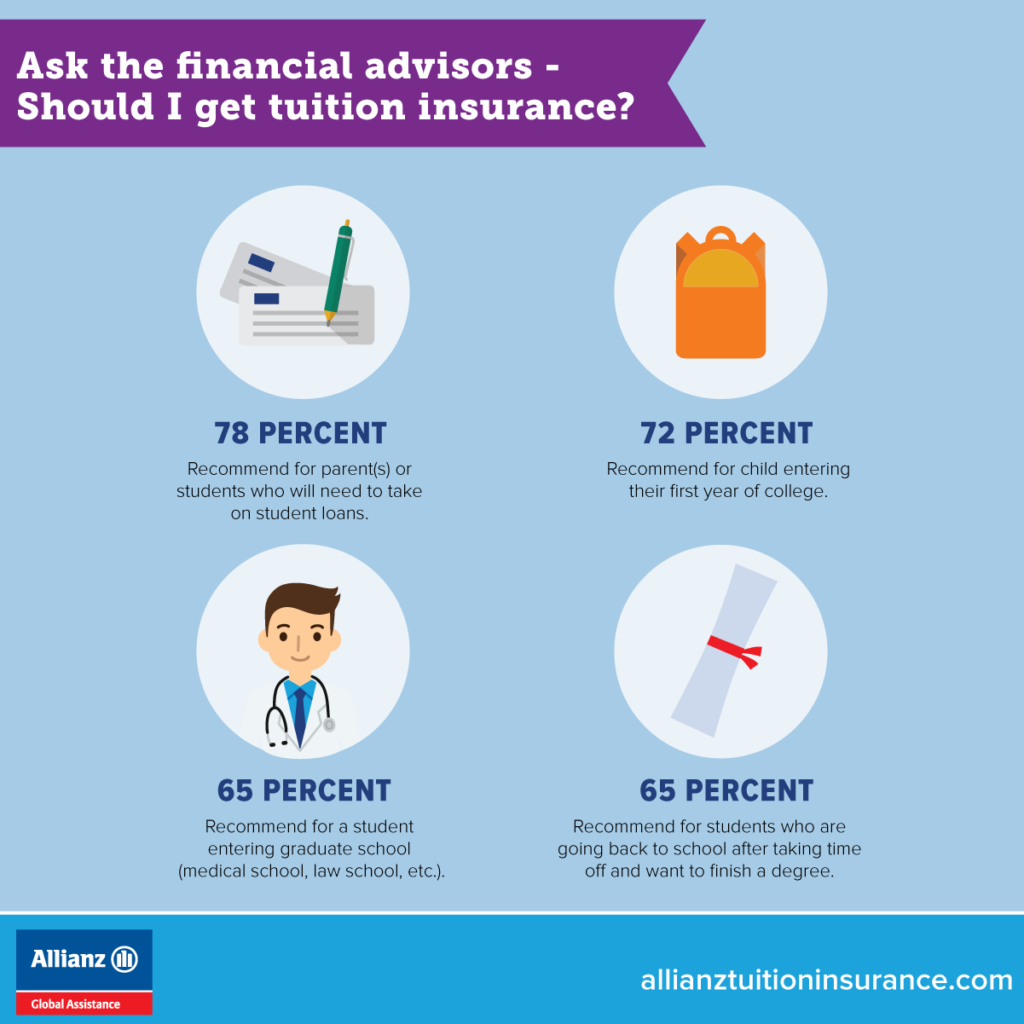 When my cousin went to another state for college a few years ago, she wasn't able to finish the year for personal reasons. She came back home to Washington state early. But, she still had to pay for the entire year of school. That left her in a great financial burden. If only I knew to tell her about tuition insurance before.
Have you heard of tuition insurance?
When you've been saving for and dreaming about college for a lifetime, it's important to protect that investment, don't you think?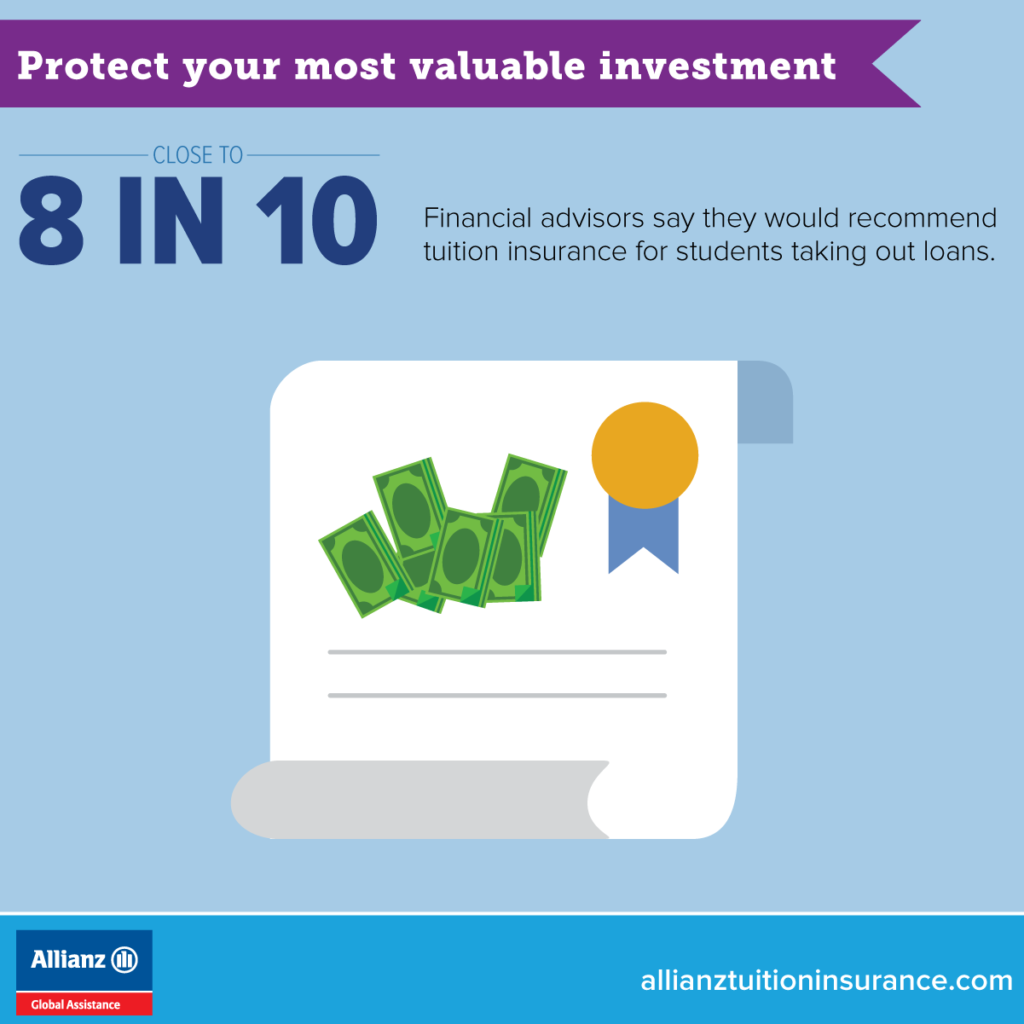 What is Tuition Insurance?
So what is tuition insurance anyhow? Simply put: tuition insurance provides families with investment protection* for:
non-refundable tuition payments
fees
room and board costs
*The product must be purchased prior to the first day of the term and reimburses students or parents for these payments if the student has to withdraw from a college or university for a reason covered by their policy.
[Tweet "Tuition insurance provides families with investment protection."]
Why Choose Allianz Global Assistance?
Allianz Global Assistance provides customers with three Tuition Insurance plans to choose from:
Essential Plan
Preferred Plan
Advantage Plan
Prices start at $29.95 per term and allow for full or partial reimbursement of total tuition costs. You can choose an insurance plan to suit your family's specific needs. These plans offer protection benefits and can reimburse college costs when a student suffers a serious illness or injury, struggles with a psychological condition or encounters an unforeseen circumstance covered by the Advantage Plan.
Allianz Tuition Insurance, which must be purchased prior to the first day of the term and includes Allianz Global Assistance's proprietary Student Life Assistance, a 24/7 service that assists families in the event of an emergency.
Watch this short video that explains the importance of tuition insurance further:
Tuition Insurance Fast Facts:
Applies to college, university, community colleges, and trade school tuition.
Covers illness, injury and other unforeseen circumstances.
Does not cover poor academic performance, mental health issues that do not result in an overnight hospital stay, substance abuse or extreme sports accidents.
Policy holder must renew policy each semester allowing for plan flexibility.
Three available plan levels.
Insurance is available to students in all 50 states.
Most insurance plans are purchased in August during the two weeks prior to the start of the fall semester.
Do you have someone in  your life that needs to learn about tuition insurance? Please, don't delay. Share this information with them today. It's the smart choice.
Pin it for later:

This is a sponsored post with Allianz. All opinions are mine alone.