This is a sponsored post with Adams Natural Peanut Butter. All opinions are mine alone.
Has your city jumped on board the idea of a Painted Rocks club? It's simple: paint rocks, hide them, post on FB what they look like and a hint where they might be hidden. You can also go out for the day and simply hunt for painted rocks. It is so much fun. We have two community Facebook groups near us where you can post your painted rocks and found rocks. The one for our island is active, but I've noticed that not too many people in our small community are participating. Our family decided to change that last weekend.
Painting rocks is just plain fun. Even my husband and I had a great time coming up with ideas to paint rocks. Once they were dry and ready, we took pictures, went to a local park and hid them with the kids. I posted those photos in our local Facebook group: Fidalgo Island Rocks.
Here's the group description: 
The idea is to decorate rocks or other found items in nature and hide them in various locations to brighten someone's day. You can use paint, sharpies,or whatever- as long as it has a coat of sealer over it to help preserve the art. On the back of your masterpiece write in Sharpie- Post a picture to the Facebook Page "Fidalgo Island ROCKS". You can also write- Keep or Re-Hide Me.
This is meant to be fun for everyone of all ages and abilities and to spread JOY and LOVE. Get creative and get outside!
[Tweet "Spread joy, get creative, and get outside! #AdamsNatural"]
If you would like to create a "… Rocks" Group for your town please do so! Check to see that there is not one already, we only want one per town. Just create the group and name it "(insert town name here) Rocks". Try to stick to cities and towns and do not abbreviate so that no duplicate pages are created.
Here's what I shared on Facebook with my community:
We decided to hide our four painted rocks at the Cedar Hats Pavilions Park. It's a great park with a 1/3 mile loop around the three inspired cedar hats. We got the kids outside for exercise, but it was so fun! That's what I love about these painted rocks clubs. You get to be creative and get outside!
When hiding our rocks, we tried to make them simple to find. We hid one at the entrance of the park and then one under each Cedar Hat. The kids had a great time decided where to hide them for others to find.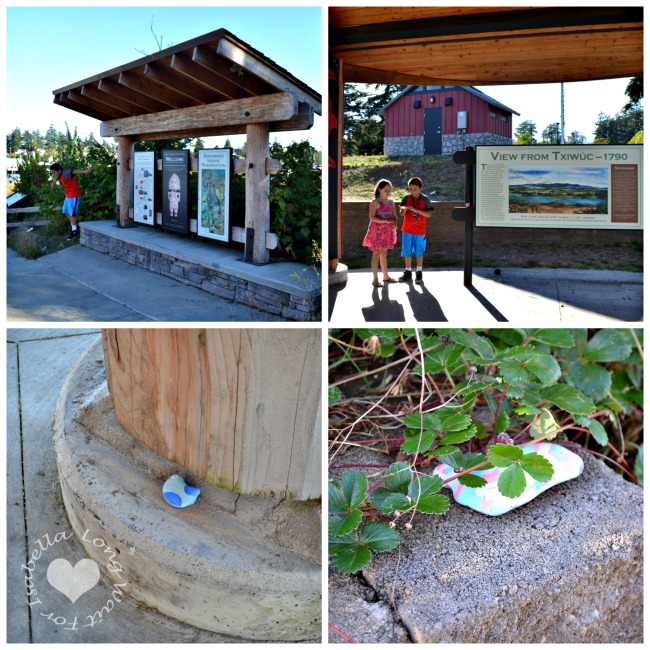 We hid them on a Friday afternoon and by Sunday when they re-checked, they were gone. Two families mentioned participating on Facebook after we posted. I was happy to see this and am hoping that the fad will spread. It's a great way for families to get outside and hunt!
I've been following the Facebook group for about a month but hadn't participated yet. What inspired me to finally do it was the 100 years of Adams Natural celebration and their encouragement to get outside and enjoy our great Pacific Northwest. I actually painted a fifth rock for my husband. He loves it. He wants us to do more that we can keep and put in our yard.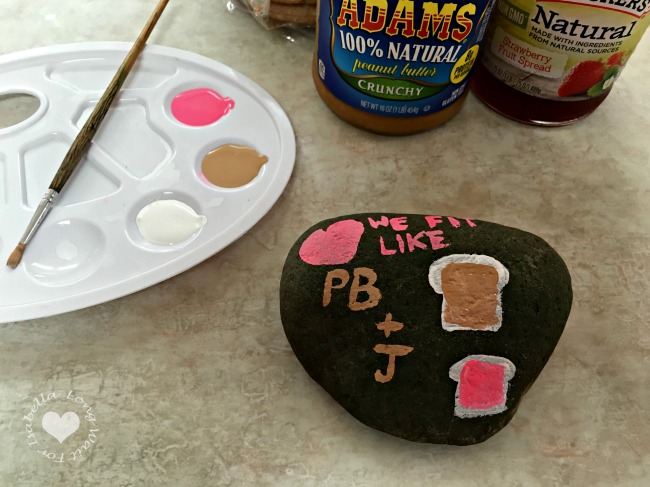 Would your family love to start or join a Painted Rocks club? It's so easy! And it is becoming seriously popular here in my bit of Western Washington. The kids are ready to paint more!
About Adams Peanut Butter
Growing up in Washington state, my family has been fans of Adams Peanut Butter since I was a child. I can remember stirring the oil into the jar 25+ years ago. Now, I buy the organic version for my kids. Adams Peanut Butter is celebrating its 100 year anniversary this year! Embrace the Pacific Northwest spirit, get outside, and snap some photos. Give them a shout out on social media and tag them at #AdamsNatural.
Connect with Adams Peanut Butter on Facebook.
Pin it for later: