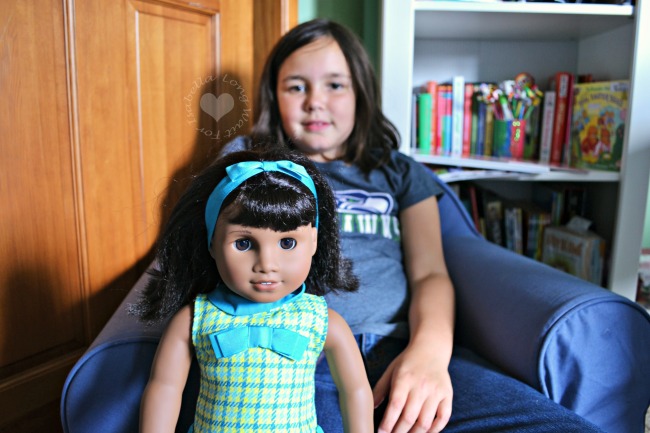 We have a big love for American Girl in the Long House. Yes, they are beautiful dolls with great accessories, but more than that, they teach my daughter a love for history and an appreciation for the impact that girls can have on history and most importantly – today.
We've shared our previous experience with Kaya, the Native American American Girl doll. Today, I wanted to share with you our newest experience with Melody Ellison. Melody is a 9 year old girl living in Detroit through the civil rights era. I am so happy my daughter not only loves Melody, but also loves reading her story. This is exactly the kind of play/education that I want for my 8 year old girl.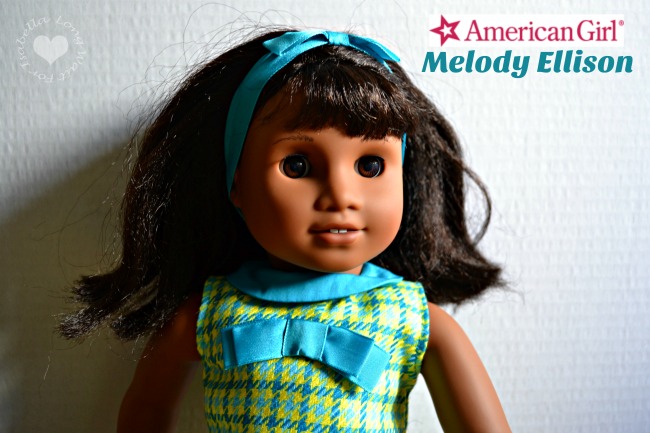 Melody Ellison
"Today, I will lift my voice and sing out."
Fairness and equality for all people sound like music to my ears. More than ever, I need to lend my support at home, at church, and around my neighborhood. It'll take courage, but adding my voice to others can really make a difference.
To ensure the historical accuracy and cultural authenticity of Melody's story and product collection was imperative, so American Girl worked for over two years with an esteemed six-member advisory board who reviewed and provided input on all aspects of Melody's development—from the doll, books, outfits, accessories, issues, and story setting.
I appreciate that my daughter is learning what life was like for an African American girl in the North during the civil rights era. Discrimination wasn't just a southern problem, and it definitely isn't a 60s problem. Because there is still discrimination today, I want to expose my daughter, even through play, to the stories of all people.
Melody has three books right now available to purchase: No Ordinary Sound, Never Stop Singing and Music in My Heart. My daughter, Isabella, has started reading No Ordinary Sound and loves it.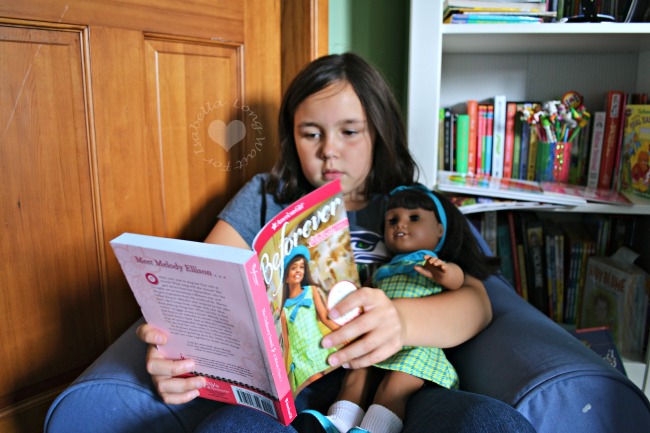 About No Ordinary Sound
Melody Ellison is an optimistic, enthusiastic girl growing up in Detroit, Michigan during the civil rights movement of the 1960s. She's excited and proud to share a special surprise with her family—she's been chosen to sing a solo for Youth Day at her church! But what song will she choose? She gets advice from her big brother, and is also inspired by her older sister, but it's the inspirational words of Dr. Martin Luther King Jr. that help her pick the perfect song.
There are many unfair things happening during Melody's time, even to people in her own family. But it's an unimaginable tragedy in the South that leaves Melody silent. Who can help her lift her voice and sing —who will inspire her to "keep stepping"? 232 pages. Paperback. Author: Denise Lewis Patrick. Ages 8+.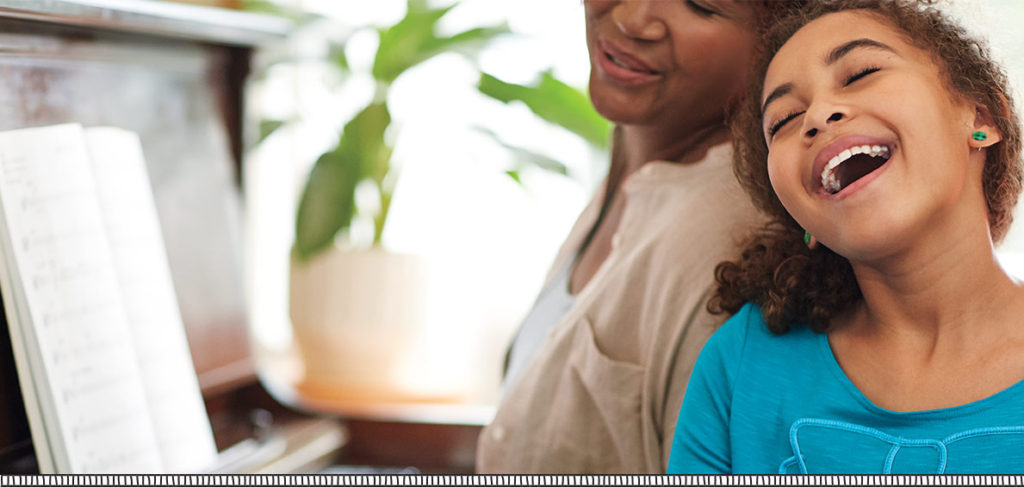 Lift Your Voice Campaign
To coincide with Melody's debut, American Girl is launching the Lift Your Voice with Melody campaign. Starting August 20, fans can watch the Lift Your Voice with Melody video at www.americangirl.com/liftyourvoice and then share their own inspiring videos and photos on how they make a difference, using #LiftYourVoice.
And, starting August 26, American Girl retail stores are hosting free Melody-inspired events geared for girls ages 8 and up that include a free craft, 1960s music, food, and a free gift. More details are available at www.americangirl.com/retail.
Connect with American Girl
Facebook | Twitter | Instagram | Pinterest | YouTube
Isabella loves watching YouTube Kids videos of other children opening toys. So she wanted to film one of herself opening and talking about Melody Ellison. Here's her American Girl Melody YouTube video:
Disclosure: This is a sponsored review post. All opinions are mine alone.