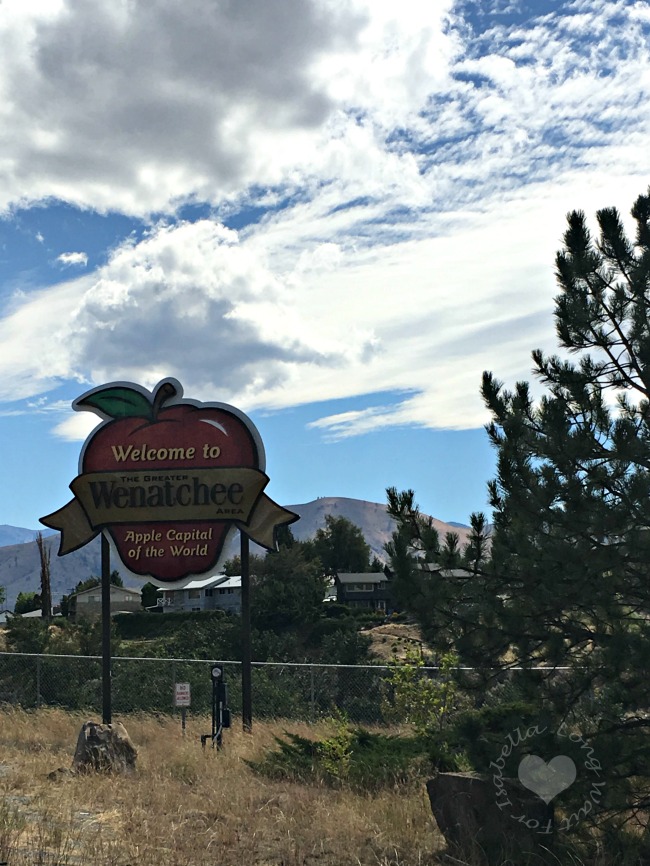 Our family took a great road trip this month to Wenatchee WA. Just three hours away from our home, Wenatchee was such a fun two-night trip that we cannot wait to do it again next summer. We had every intention of enjoying the famous Eastern Washington heat, and were very surprised by a cooler second and third day in Wenatchee. But, we didn't let it deter us. In fact, a cooler day was great for the sight seeing and attractions we visited.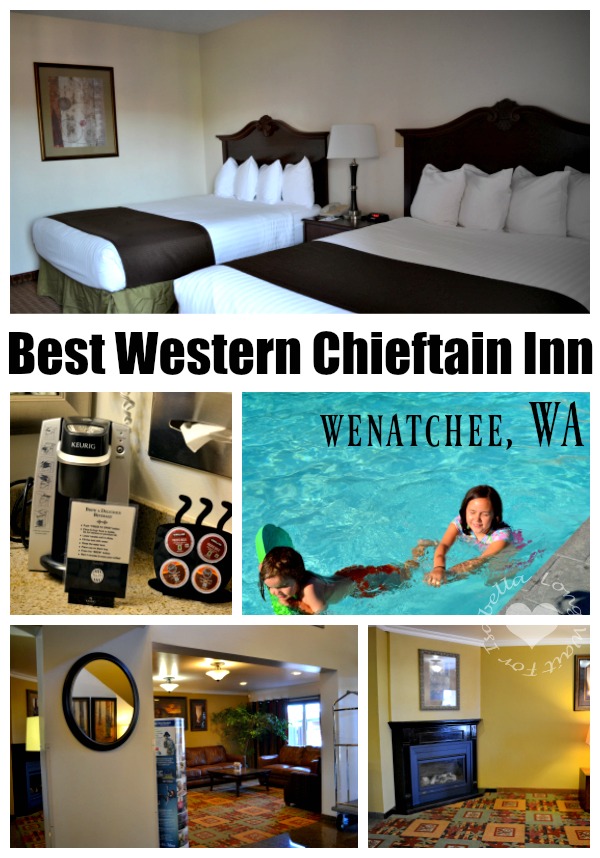 During our two night stay in Wenatchee, WA, we stayed at the Best Western Chieftain Inn. Tripadvisor gives this Wenatchee hotel a 4 out of 5 stars. Though it's an older property, and we had a couple small issues, the staff were very quick to help and resolve the problems. That is exactly the kind of hotel I like to bring my kids. It's an affordable place for young families with outdoor heated pool and great continental breakfast. Their internet was fast and I need that because even though we're on a mini-vacation, I still have to work. I also really liked that we had a mini-fridge and microwave.
Our first fun stop in Wenatchee was the Inspirations Ceramic & Art Cafe. Right when I walked in, I was happy. They were playing K-Love on the radio. I knew this was the place to bring your family. Have you been to a paint your own pottery style business? If not, then it is a travel must. Inspirations was AMAZING. Almost overwhelming because there was so much to choose from. Not only do you get to pick your pottery to paint but the staff goes above and beyond with their expert  help. Our family of four decided to pain mugs. They are practical and fun to use. The kids picked a cupcake mug, daddy choose a travel mug, and I choose a sayings mug. It's fun to paint the items as unique as you want.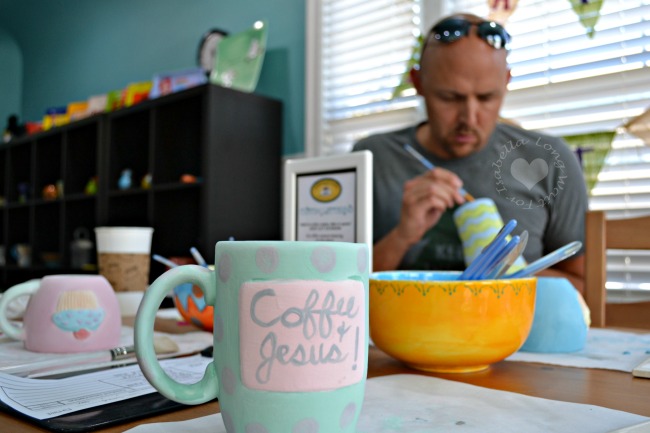 In addition to paint your own pottery, Inspirations is also a fused glass and candle making studio! You can take classes at Inspirations and host a party there. We also enjoyed pastry, coffee and ice cream in the cafe. Seriously, this beautiful cafe offers fun for hours. It truly is a MUST when visiting Wenatchee, WA.
Connect with Inspirations
Facebook | Instagram | Pinterest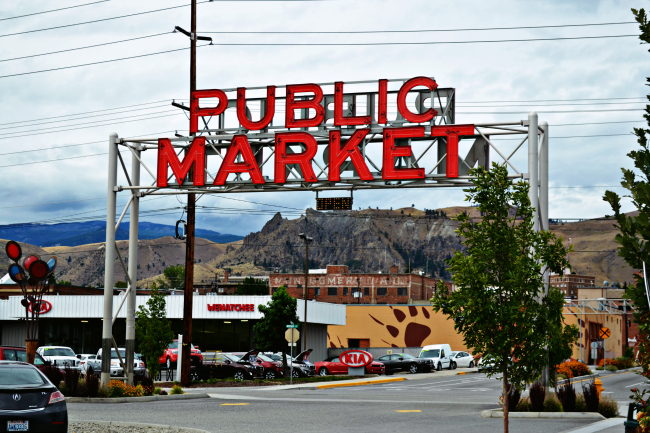 You cannot visit Wenatchee and not stop at the Pybus Public Market. It's an indoor public market with independent vendors along the Wenatchee River. A reclaimed building and the use of reclaimed aluminum siding make this public market very cool to visit. Oh, and they also reclaim water on the property. In addition to these awesome Pybus details you'll also find great food options. In fact, we chose Wenatchee Valley Brewing Co. for pizza and salad twice! I like how my kids could be free here and I didn't feel like they'd damage or break things. It is super kid friendly. I like getting a restaurant feel, but also kid -friendly feel when I am eating out with my two.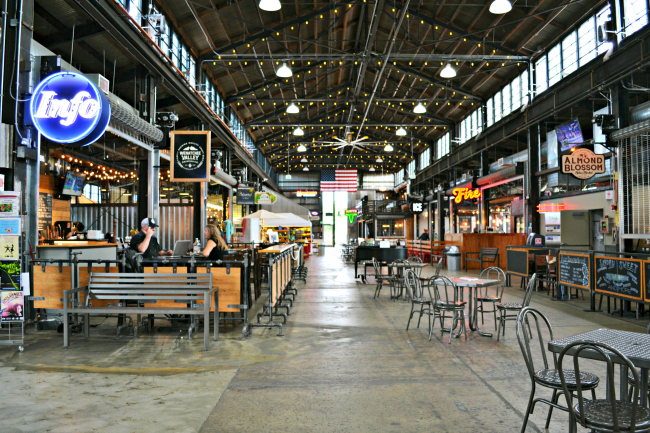 Pybus Market is a destination where people gather to experience quality food, goods and services from local businesses. Pybus Public Market also serves as an important community gathering point, along with supporting over 50 family farms who use the outdoor space as home for their local farmers market.
Connect with Pybus Public Market
Facebook | Instagram | YouTube
The Apple Capital Loop Trail is a nice 10-mile long picturesque loop along the east and west shores of the Columbia River in the Wenatchee and East Wenatchee area. The trail is well used for walking, jogging, skating and riding bicycles.
We had a great time visiting Walla Walla Point Park. There is a swimming section roped off for kids on the Columbia River, ball fields, a great playground and more! The kids didn't want to leave, they had so much fun at the playground.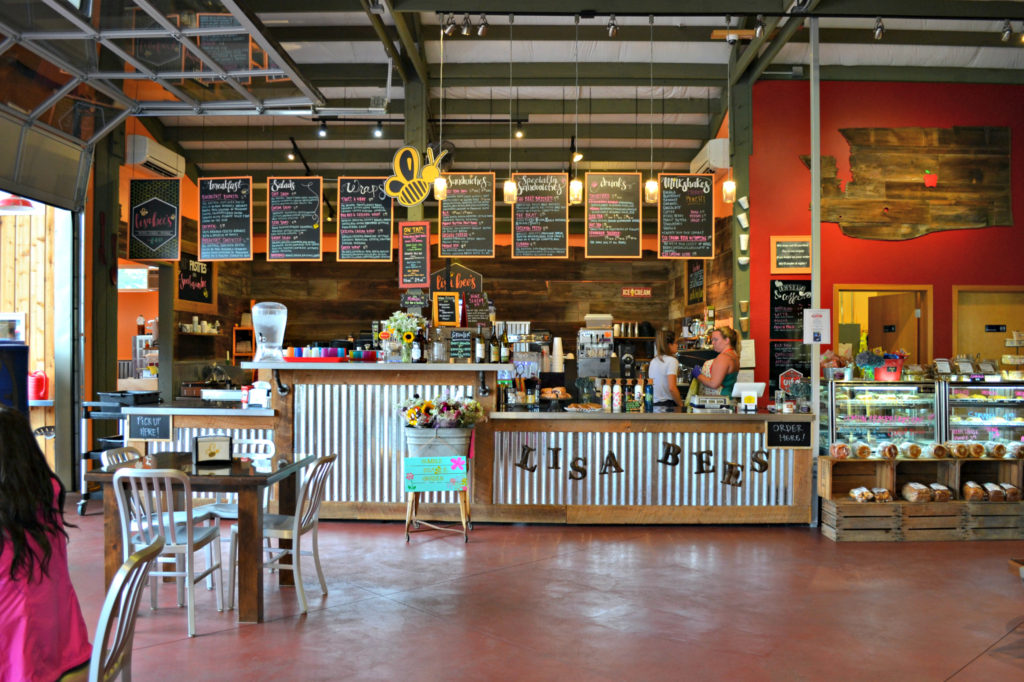 Lisa Bee's Bistro, Bakery and Produce Market – family farming since 1981, Lisa Bees is a very cool gem in Wenatchee. Featuring PNW products, local fruit, and homemade apple cider. Lisa Bees also offers a large lawn, comfortable Adirondack chairs, and balls for kids to play with. Family friendly and great food options too. We bought a $5 fruit basket full of great local fruit (great deal!) and of course apple cider.
Connect with Lisa Bee's
Those touring the Rocky Reach Dam Visitor Center will discover a museum, a café, balconies that offer panoramic views of the dam and grounds, the juvenile fish bypass system, the reservoir (Lake Entiat) and the Columbia River. A 90-seat theater shows movies throughout the day.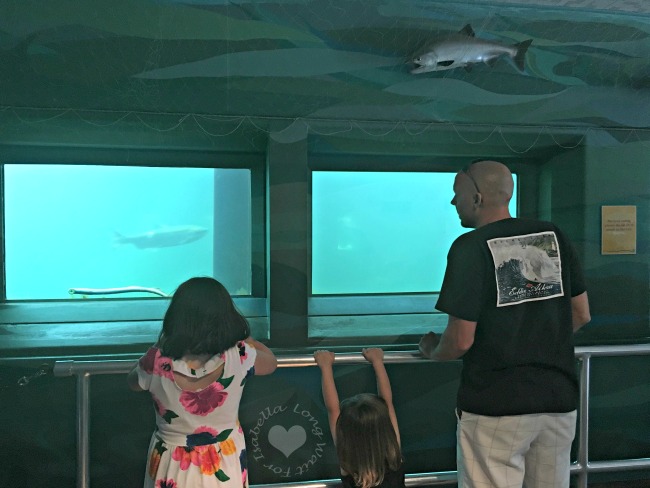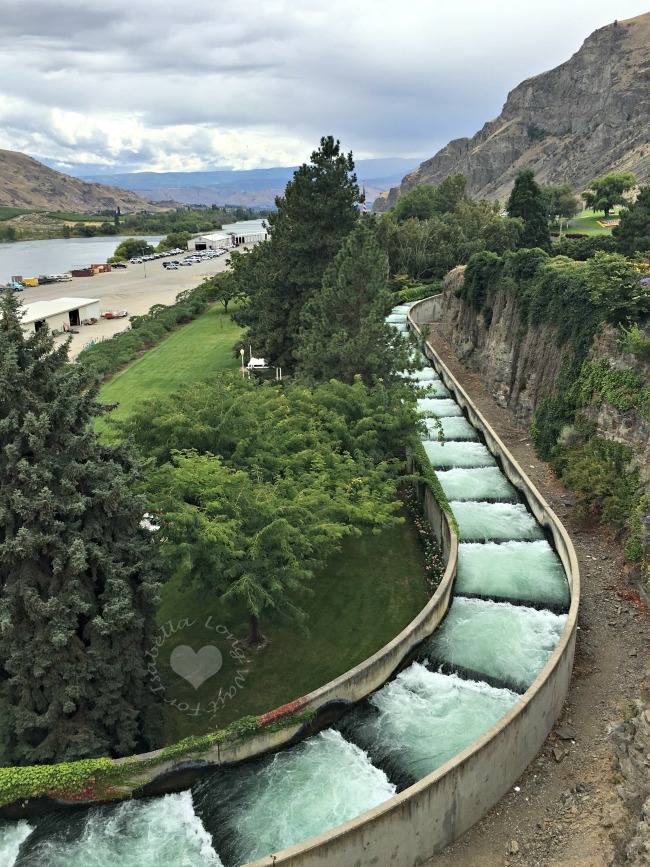 The highlight was definitely the fish ladder. You can go under ground and see salmon swimming by. The kids were so excited anytime a fish swam by. Their yells and whoops of joy could be heard on the floor above I am sure. They loved it. The view of the ladder from above was amazing too!
Self-guided tours take visitors through the Museum of the Columbia, featuring a look back at the rich history of early life along the Columbia River. Other powerhouse displays include a Nez Perce Indian portrait collection, display of Rock Island Dam, Edisonia collection, and changing art, craft and floral exhibits. Balconies provide visitors with views of the full length of the powerhouse, the spillway, fish ladder, juvenile fish bypass, and Columbia River. source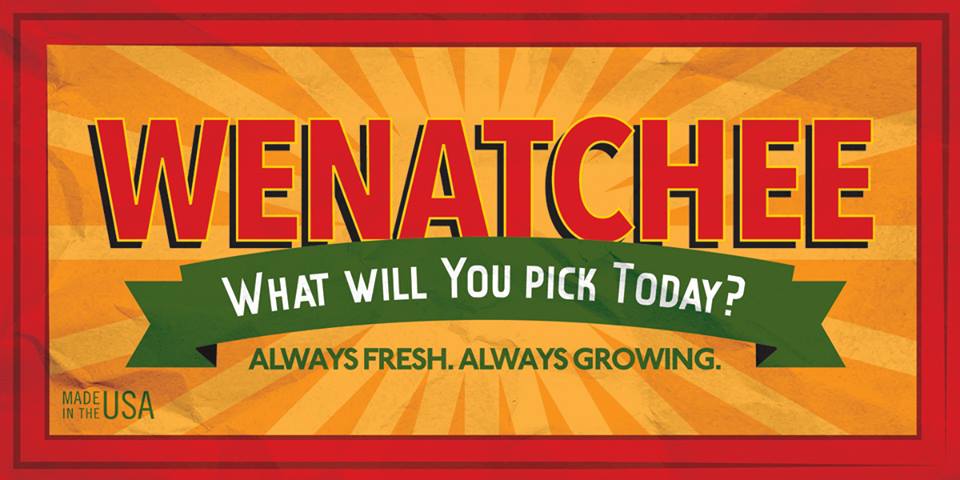 Connect with Wenatchee WA
Website | Visitor's Guide | Facebook | Instagram | Twitter | YouTube
Pin it for later:
Driving up Hwy 2 was a big highlight for our family. We took our time and made stops on the way there and on our way home. You have to go over Steven's Pass to get to Wenatchee from our side of the Washington state and in August, it is a very beautiful drive. But, it can get cool. Don't forget to bring a jacket.
When you're driving on Hwy 2 in Washington state, don't miss:
The great thing about family travel, is making a three hour drive much longer and visiting great stops along the way. We love finding little gems on our travels. The kids love a break from sitting too.
Thank you Wenatchee Valley Chamber of Commerce for sponsoring this travel post.