It's hard to believe that it is back to school season already. Isabella started 3rd grade this week, and Nate will start Preschool the second week of September. Nate's preschool feeds them lunch, so I never have to worry about packing a lunch. But, Isabella? She needs a lunch at least 3 days per week. She's picky about her school hot lunch and honestly, it's cheaper to pack our own with the things she likes.
This week, I've been using her bento box style lunch box to prep her lunch. It's easier and the less plastic baggies I need to use the better. We currently alternate between three lunch boxes:
Honestly, I like all three and they all get used year round depending on what I am packing.
Do you use a bento box for packing lunch? Which one do you recommend?
This week, I picked up a couple affordably priced Annie's organic products to add to Isabella's bento box: macaroni and cheese and cheddar crackers. I think I'll call these the Cheese and Broccoli Bento!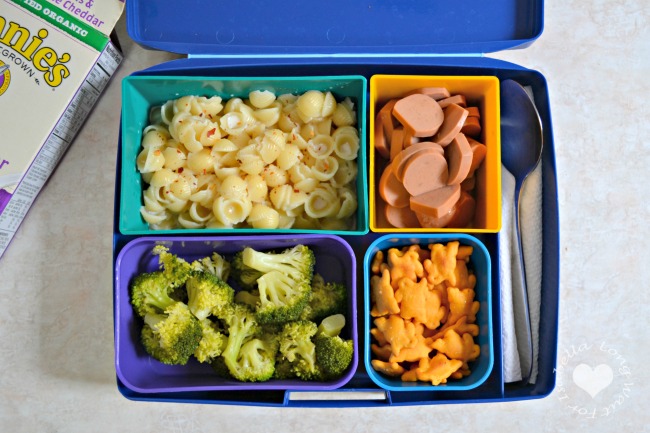 This Vegetarian Cheese and Broccoli Bento contains:
My Princess likes a little bit of spice now on her food. So I lightly sprinkled her shells with red pepper flakes.
Pin it for later: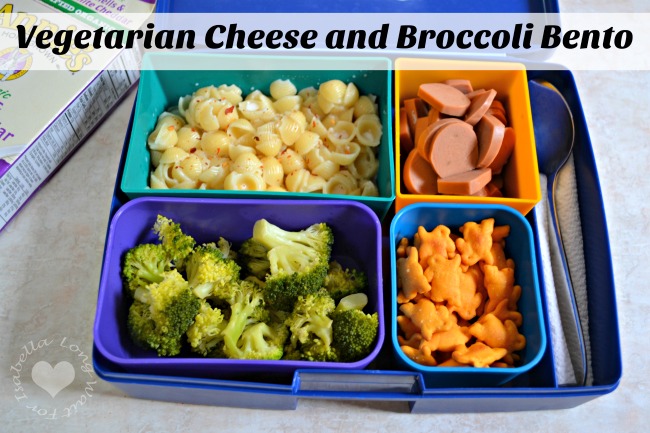 Organic Bento Box Ideas
Head over to Annie's Homegrown Lunchbox Yum and get some great organic bento box ideas for your kids this back to school season. Keep your little one's happy and healthy by packing a great healthy lunch for them. Annie's provides delicious food options that are affordable and easy to find.
Visit your local grocery store and find Annie's Homegrown on the shelves! You'll love their organic products.
Pin it for later: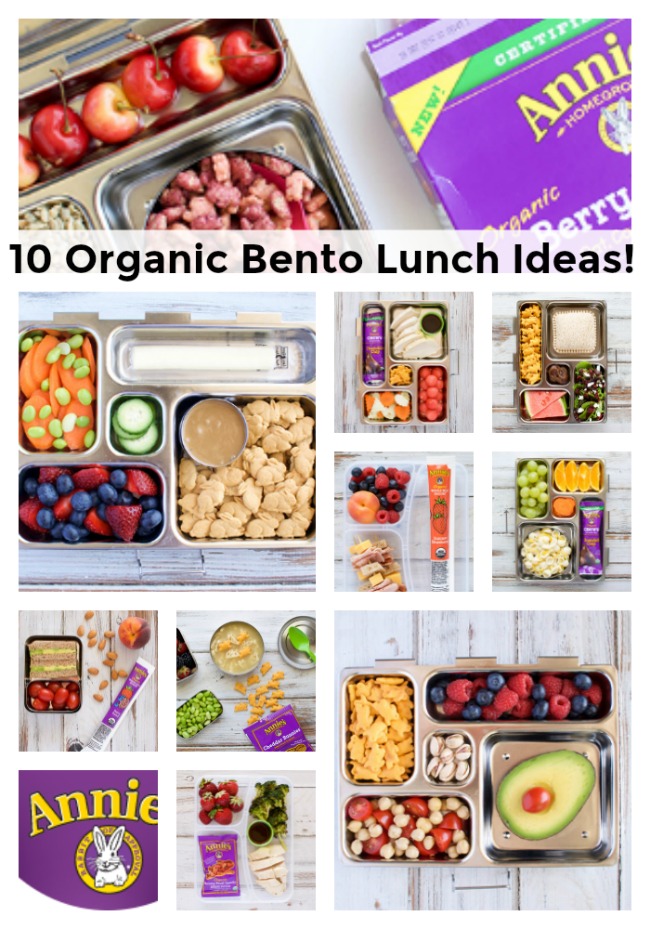 About Annie's Homegrown
Annie Withey co-founded Annie's Homegrown, Inc. with Andrew Martin in 1989 with the goal of giving families healthy and delicious macaroni and cheese and to show by example that a successful business can also be socially responsible. Nearly thirty years after its founding, the values that Annie started with still guide the company every day. Annie's is a mission-driven business grounded in using natural and organic ingredients to make great-tasting products that consumers love. They source ingredients only from places and people they trust. And Annie's works hard to act as a positive role model for consumers and other businesses.