This is a sponsored post for SheSpeaks/P&G.
It's no secret that my kids love to swim. In fact, as we traveled around North America, many people have expressed surprise and delight seeing my children swim so young. In fact, we even did a pool party for both their birthdays this year.
If there's water around, my kids will be in it. They are little fish. Truly.
My daughter loved her swimming lessons at the YMCA, and my husband and I were just talking about getting her involved with swimming again this school year. It's a great way to get out, make new friends, and exercise and she loves it. Plus, we love supporting her fitness loves. Sports are for all kids — girl and boy alike.
Do your children have a favorite sport?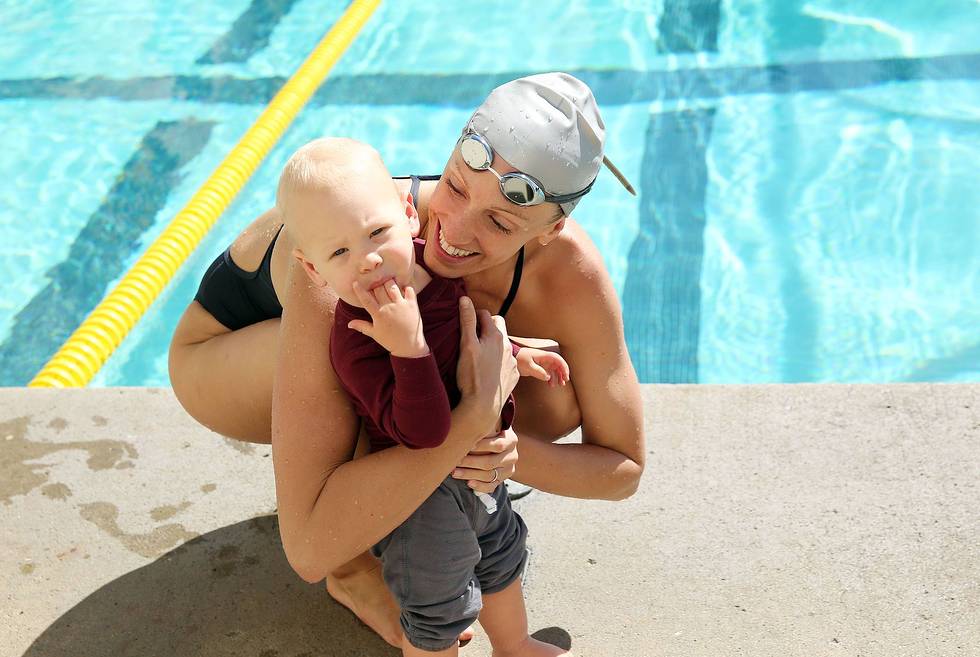 This summer, my kids have enjoyed watching the Olympics Games with us in the evenings. Each evening, after dinner, we shower, get our pajamas on, and sit down to watch our favorite events. Can you guess which event, out of the 41 events, is one our favorites? Yes, you guessed right — Olympic Swimming. Have you been rooting for #TeamUSA like we've been? It's been exciting for the whole family to not only watch swimming but diving as well.
I love supporting the Olympics Games by watching with the kids. It promotes sports to kids, played fairly, without discrimination. It also strengthens our love and loyalty for the United States of America – our great and amazing country. As a mom to a daughter, I love that the Olympics also encourages gender equality. Our family loves watching the US women compete just as much as our men.
We'd love to encourage our daughter to work on her diving skills. I never really knew how to dive as a child. So now, as an adult, you won't see me truly diving into any body of water. I don't want that to be the case with her. So, as we watch David Boudia dive for Team USA, I'd love to encourage her to learn how to truly dive.
Showering up and getting our pajamas on before watching at 7:30 pm each evening includes Head & Shoulders shampoo.  You can easily support the Olympics by purchasing select P&G products at your local Walmart or online at Walmart.com.
Head & Shoulders® Classic Clean Shampoo
Leaves hair manageable and 100% flake free*. Packed with 7 benefits:
Fights dry scalp
calms itchy scalp**
relieves irritation**
reduces redness**
great scent
controls flaky scalp**
and leaves hair looking great
*Visible flakes; with regular use.
**Associated with dandruff.