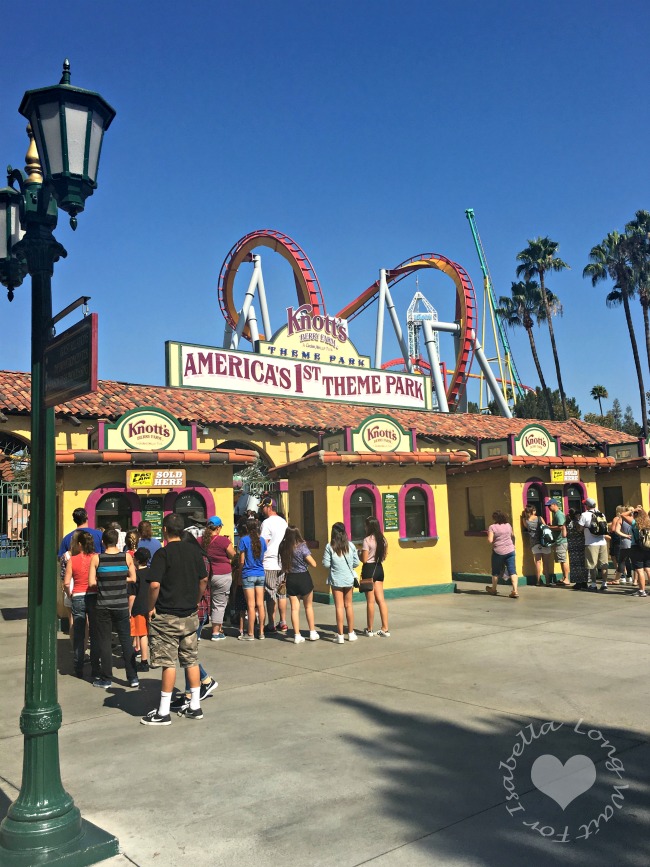 During our annual family reunion with my husband's family in Southern California, we decided to extend our stay for two nights and visit the Pirate's Dinner Adventure and Knott's Berry Farm. We were so glad we did. We used hotel points we accumulated from previous traveling and had a fabulous time. The day we checked into our hotel we also went to the movies to see Finding Dory. It was a fun way for our family to end our vacation.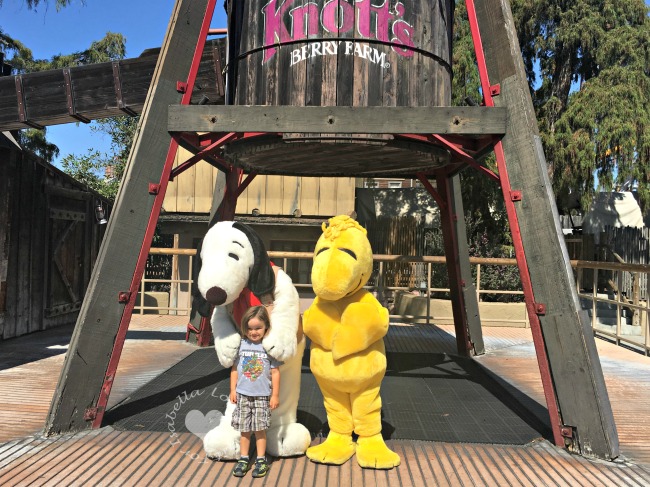 Our family actually separated when we arrived at Knott's Berry Farm. My husband took my daughter on all the big rides. They decided to spend extra and get a Fast Lane pass.
Make the most of your day with a Fast Lane wristband that gives you priority boarding on 13 rides, including the new GhostRider, Voyage to the Iron Reef, Xcelerator, Silver Bullet, and more. Ride as many times as you want, all day long. The only thing we limit is the number of these exclusive passes we sell!
I took my Little Man, Nate, to Camp Snoopy. We had so much fun! The lines were not long, at all. The rides were all perfect for a four year old.
The first ride of the day at Camp Snoopy was Flying Ace. On our flight to Southern California, Nate watched The Peanuts Movie. During our family reunion, I let him watch videos on YouTube Kids of Camp Snoopy rides. Flying Ace was high on his list of rides.
He went on this ride twice! First he picked the red airplane then he choose the white airplane. He was always in the front seat and controlled the up/down lever. What fun!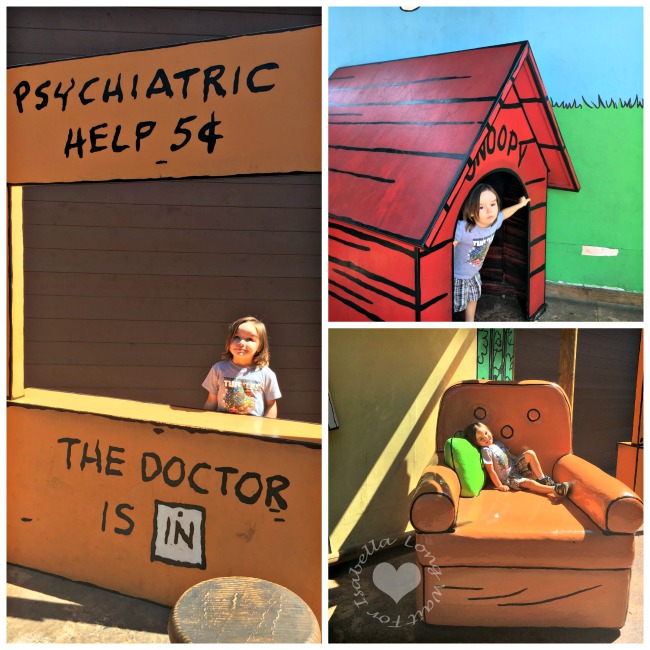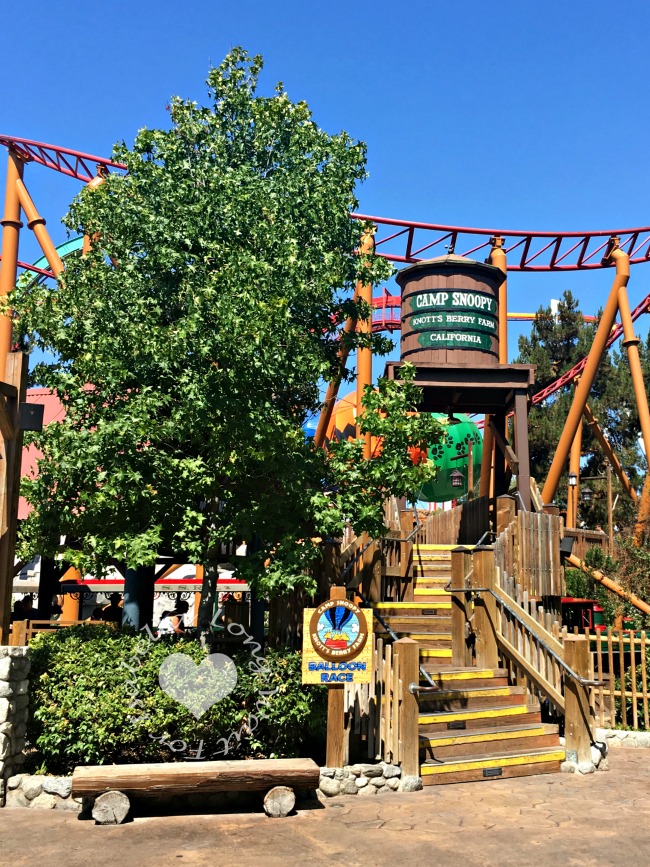 Since daddy was on big rides with Isabella, I went on some of the rides with Nate. Balloon Race was one of those rides. Hot Air Balloons ride around a circle on this great kids ride. We both had a great time on this fun ride.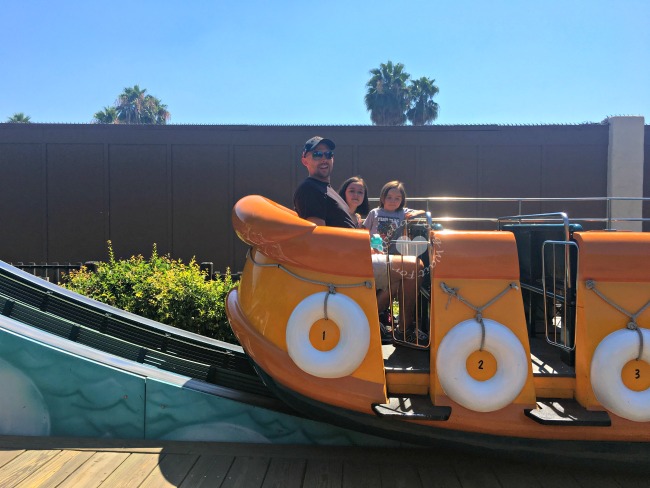 After a couple big roller coasters, Daddy and Isabella came over to Camp Snoopy to ride with Nate. Boy was I thankful! This ride right here is the Rapid River Run. It was Nate's favorite ride. He is still talking about it.
Young campers will need to get ready to paddle down the river as they brave the rapids in this rolling excursion that takes passengers to a height of 21 feet and back again as they spin through the river's current. The campers need not worry though, with Lucy at the helm the voyage returns safely to shore.
Nate's first time on swings was here at Knott's Berry Farm with Daddy. Isabella is in the swing behind them. Charlie Brown's Kite Flyer was a great first introduction to swings.
We went to a few live shows during our day at Knott's Berry Farm. First, we got out of the heat and saw the Ice Show: Blockbuster Beagle. It was a lot longer than I was expecting and very well done. The ice skaters were very professional and the musical numbers constantly changed, which kept the kids attention well. We also enjoyed Camp Snoopy Theater and Frontier Feats of Wonder.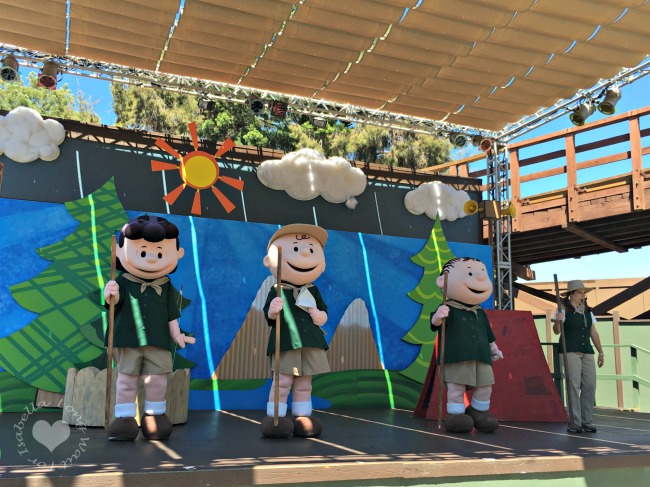 Frontier Feats of Wonder Tip: Arrive Early! There are limited covered wagons for seating. It's hot when you sit in open seating in front of stage. You can see well from the covered wagons and you are in the shade. We arrived 30 minutes before the start of the show and sat in the second to last available covered wagon!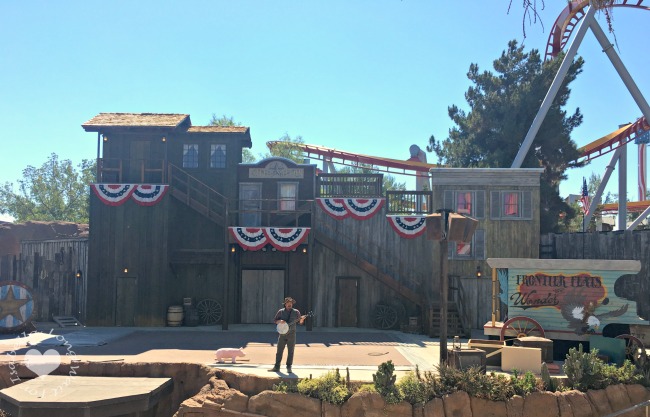 I was sad to have missed the Native American Dancer in Indian Trails. Next time, we'll see the live shows we missed.  Indian Trails, was a great part of the park to visit for our family. Indian Trails is a two-acre area that presents the culture and traditions of Indians. Since we are Coast Salish, it was great to see some Coast Salish art featured.
Interestingly, when we got back home to Washington, we found out that Knott's Berry Farm reached out to my dad to possibly do some narration. I'll be excited to see an updated Indian Trails, hopefully on our next visit. If my dad's voice is used, that'd be pretty awesome too.
Isabella's favorite ride was Timber Mountain Log Ride.  Because she had the Fast Pass wrist band, she went on it five times!
Since its opening in 1969, the Log Ride has always been one of the most elaborate log flume rides in the US, taking guests through an 85-foot-high by 330-foot-long mountain range themed to a nineteenth-century lumber camp.
We enjoyed the park layout, it was simple to navigate the whole park. The food was great. There were many vegetarian options. In fact, we loved our Veggie Burger in Ghost Town. I really wanted to try the Vegan Chicken Strips though. Next time!
In Ghost Town, the kids loved visiting the shops and talking with the actors. My son, who is four, thought that the Sheriff, Deputy and Tiny (the man in jail) were real. He talked to them for about 15 minutes. It was cute to watch. Isabella loved designing dresses in the dress shop too. We all loved talking a break from walking and riding the train on the Calico Railroad. When the train robbers came on, that was exciting for the kids.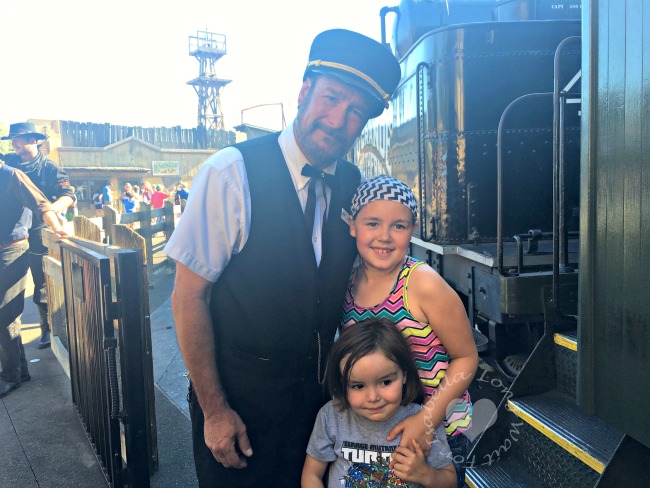 Has your family been to Knott's Berry Farm? If so, what's your favorite thing to do there? If not, then you MUST bring the kids there. It was so much more affordable than other theme parks. It was also a lot of fun for the entire family.
Connect with Knott's Berry Farm
Facebook | Twitter | Instagram
Disclosure: This is a sponsored post. All opinions are mine alone.