This is a sponsored travel post. All opinions are mine alone.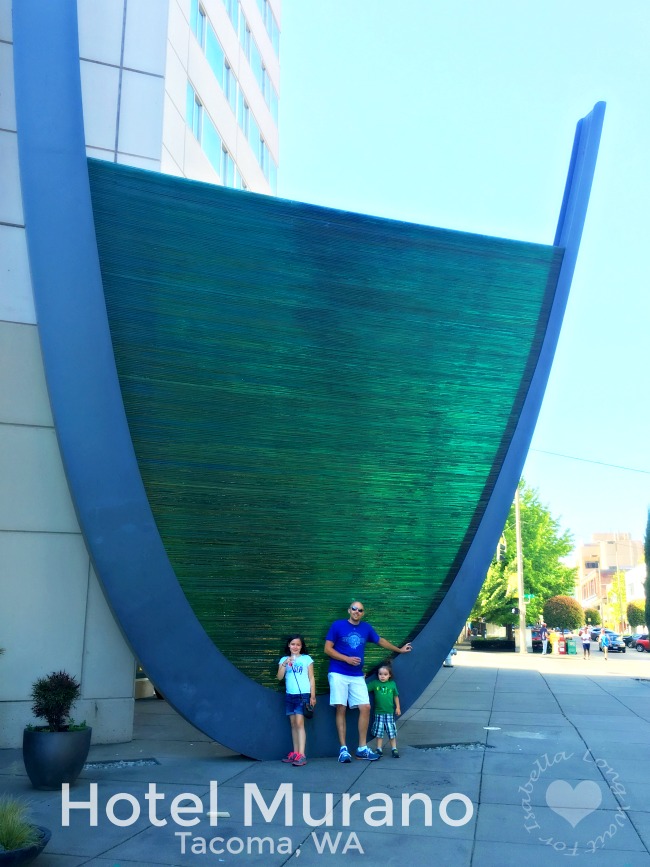 We travel a lot in the summer with our kids. We like to try new things and have a great time building memories with our kids. It's nice when we can take advantage of local family fun. Tacoma, WA isn't too far from our home and this summer Hotel Murano, the only 4-Star hotel in Tacoma is offering some amazing packages perfect for family fun.
My husband and I appreciate car trips that take two hours or less. With two kids that are 8 and 4, closer day trips and one night stays are perfect. Hotel Murano is conveniently located in downtown Tacoma and we knew that the day we arrived we'd take advantage of the Tacoma Children's Museum and The Old Spaghetti Factory — both within walking distance of Hotel Murano.
About Hotel Murano
Hotel Murano is a boutique downtown Tacoma, WA hotel located adjacent to the Tacoma Convention Center and steps from the city's best museums and restaurants.  Tacoma is the epicenter of the American glass art movement and, honoring that heritage, Hotel Murano pairs luxurious guestrooms and well-appointed event space with a museum worthy collection of glass art from around the globe.
[Tweet "Hotel Murano: museum worthy collection of glass art from around the globe!"]
We loved looking at the great glass art in the lobby, at the restaurant, and on our floor. Our favorite glass art, of course, were the glass canoes hanging from the ceiling. Amazing!
Hotel Murano is conveniently located in the heart of Tacoma attractions, including Chambers Bay, site of the 2015 US Open and just minutes from downtown Seattle. With a world-class art collection, delicious cuisine at Bite and craft cocktails at our Lobby Bar, and a full service spa and salon, Hotel Murano is the perfect place to wake up inspired.
As one of Tacoma's finest pet friendly hotels, Hotel Murano invites guests and man's best friend to take on Tacoma while enjoying our boutique accommodations, timeless service and modern style.
[Tweet "Tacoma's finest pet friendly hotel: Hotel Murano!"]
Special Offers
This summer take advantage of special offers from Hotel Murano. You can experience the fun that Tacoma, WA has to offer when you plan a great vacation with these awesome packages. There are 9 packages to choose from:
Play Ball!
Get Wild!
Eat, Sleep & Be Parked
The Championship Experience
The Murano Experience
Just Golf
You're So Very Special
Get Your Motor Running
Naughty & Nice
Visit the Hotel Murano website for all the details of these special offers. We took advantage of the Get Wild! package.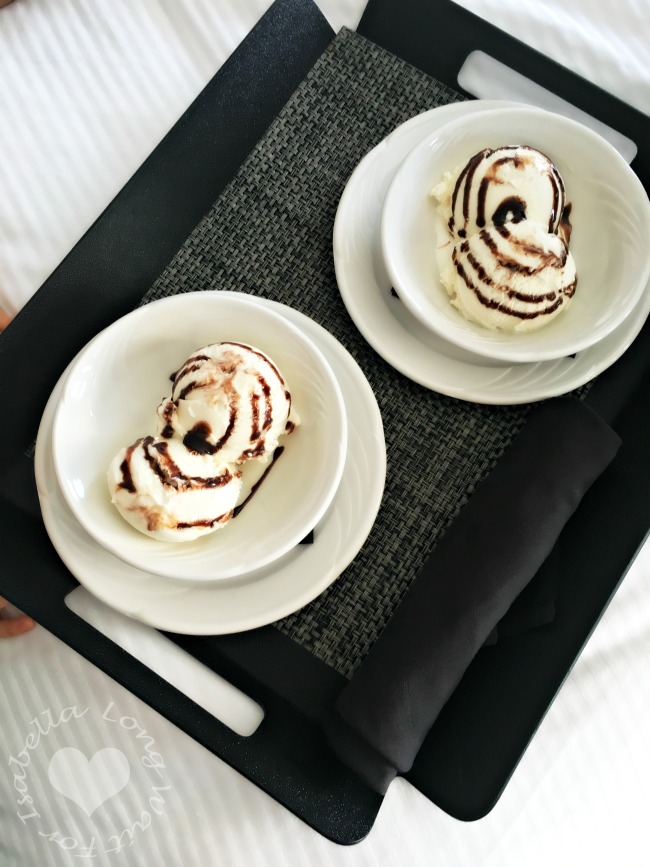 Get Wild! at Hotel Murano
Explore the only combined zoo and aquarium in the Northwest. You'll see sharks and seahorses, polar bears, walruses and wolves, all in one place!
Deluxe Accommodations, Double Deluxe
Family admission (2 adults, 2 youth) to Point Defiance  Zoo and Aquarium
Breakfast in Bite or Room Service
Ice Cream and Sprinkles (from Ice Cream Social)
Overnight Self Parking
Backpacks with bottled water, snacks, and map of walking trails at Point Defiance Park
We've been to the Point Defiance Zoo and Aquarium with our kids only one time and LOVED it. So we knew we wanted to go back this summer. This package was perfect for our young family. The price for this offer is amazing. The rooms are beautiful, but to get admission, ice cream, breakfast, parking, and fun backpacks too? This is a must travel package for families with young children like us.
[Tweet "The Get Wild! package is a MUST at Hotel Murano!"]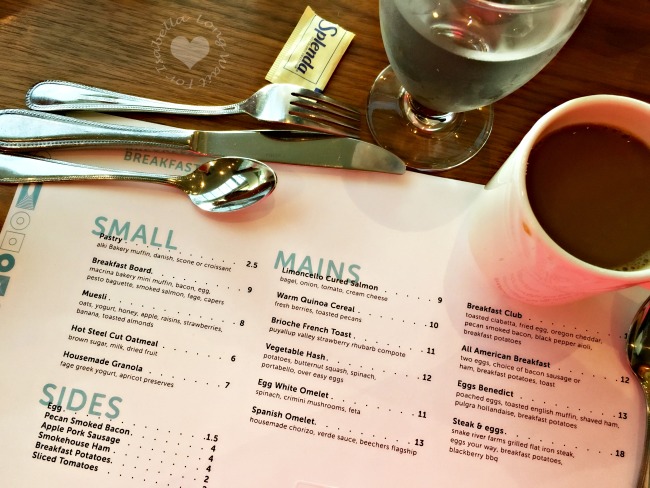 We loved our experience at the hotel restaurant, Bite. The staff was kind, the environment was welcoming, and the menu was amazing. My kids both got that pancakes and devoured them. Hubby ordered the Breakfast Club and I ordered the Egg White Omelet. We were all very pleased with the food choices.
Connect with Hotel Murano
Facebook | Twitter | Instagram
Part II: Point Defiance Zoo & Aquarium. We had such a great time, I want to share our photos in story in a separate blog post.