This is a sponsored post by Oroweat® Bread. All opinions are mine alone.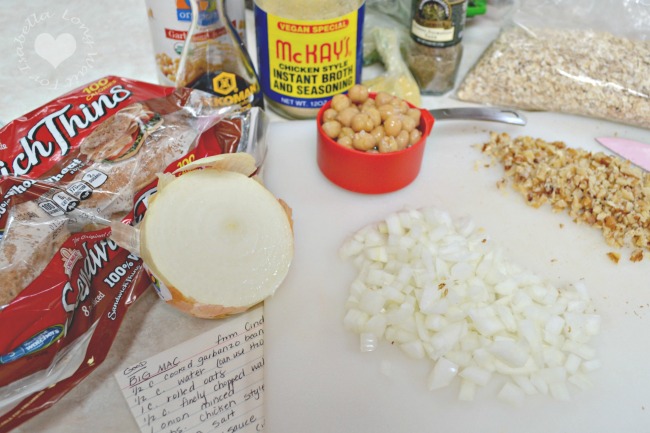 In 2000, my  husband and I left Washington state and moved to California. My hubby attended a Bible college and began work in ministry. We were in California for 9 years before we moved back home to Washington, where he still works in ministry.
While we were in Rocklin, California we met a great couple, The Whites. They were vegan and when they  made us food — it was amazing. Cindy White shared a recipe with me for what she called "Big Macs". I like to call it Garbanzo Oat Burgers. They are so tasty, easy, and affordable to make. What I love best? My entire family loves them.
Garbanzo Oat Burger Recipe
I've adapted this recipe to my family preferences but the flavor is pretty much identical to Cindy White's recipe.
Ingredients:
1/2 C Garbanzo Beans (1 can = 1 1/2 C)
1/2 C Water
1 C Rolled Oats
1/2 C finely chopped Walnuts
1/2 Onion, minced
3/4 t Salt
1 T Soy Sauce
1/2 t Sage
2 T yeast flakes
This recipe makes four great sandwiches! (I do like to triple the recipe to make and freeze 12 burgers.)
Directions:
Blend garbanzo beans and water until smooth.
Combine all remaining ingredients and mix well.
Let stand for 1/2 hour.
Shape into patties.
Brown on both sides in a skillet or bake at 350° for 30 minutes (flip and continue to bake 15 minutes until firm and brown.)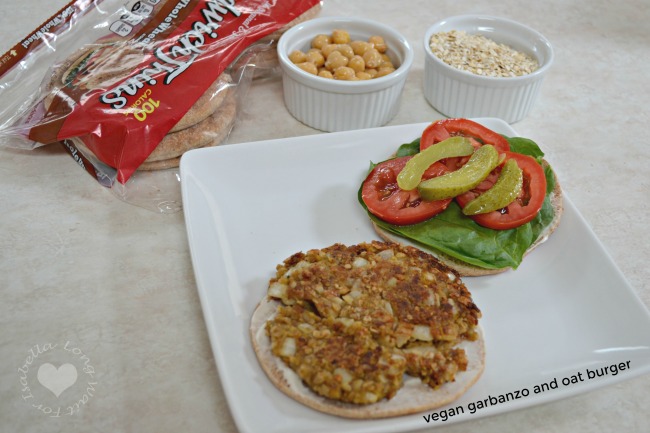 Serve on great bread or even use my favorite the 100 Calorie Sandwich Thins from Oroweat.
2016 America's Better Sandwich" Contest
Now through August 21, 2016, submit your recipes at http://americasbettersandwich.com for the opportunity to win a grand prize of $25,000 – now, that's a lot of dough!  Additionally, the sandwich in each of the five categories with the highest overall score will receive a $5,000 Category Prize. This year's contest includes five (5) exciting sandwich categories including:
"Open-Faced Artistry"
"Breakfast in Bread"
"Creative Classics"
"Fueling Good" 
"State Favorites"
Making sure no grain gets left behind, this year, Oroweat® Bread  will donate one (1) loaf of bread to Feeding America for each entry and or vote submitted, with a minimum of 75,000 and up to 100,000 loaves donated! Find all the details for this great contest at America's Better Sandwich.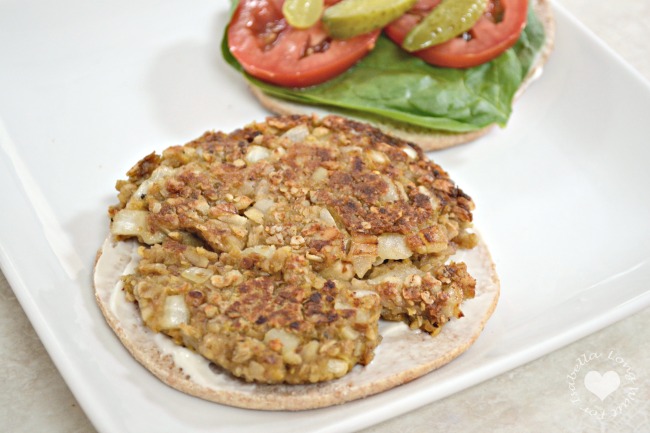 Pin it for later: