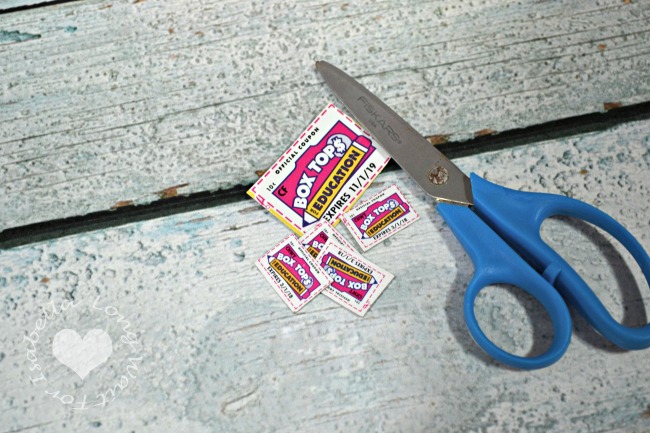 As we enter the second week of July, are you thinking about the upcoming back to school season? Honestly, I love preparing and getting organized for the school year. Part of the back to school season is making sure you're saving your Box Tops. Do you save Box Tops for Education for your local school? Since we decided to quit homeschooling and put Isabella in a private school, we save all of our Box Tops. Our local private school works with a tight budget and those Box Tops certainly help.
I mentioned before, our private school turned in more than $300 in Box Tops and used the money to help replace the gymnasium roof and floor. Now, our school is raising money for a playground expansion. I am happy to be able to help, even in this small way, by collecting all mine.
[Tweet "Support companies that believe in education!"]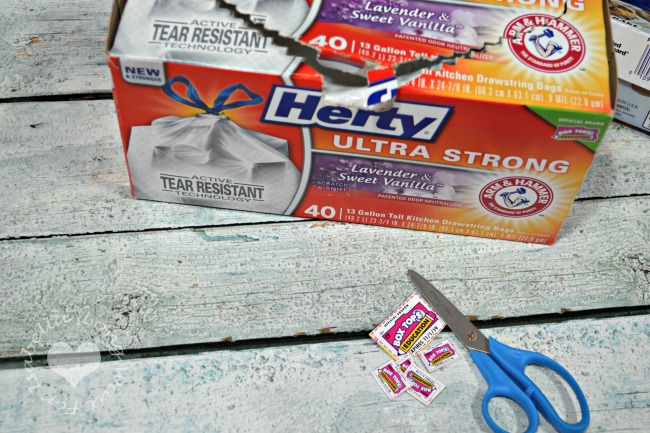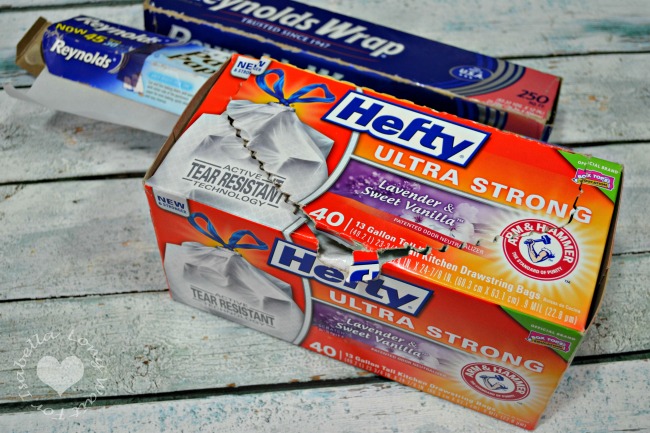 About Box Tops
Box Tops is one of America's largest school earnings loyalty programs. Over 80,000 K-8 schools participate in this great program. Schools can use Box Tops cash to buy whatever they need. This program has contributed over $525 million to participating schools since the launch of the program in 1996!
[Tweet "BTS Reminder: each Box Top is worth .10 cents! "]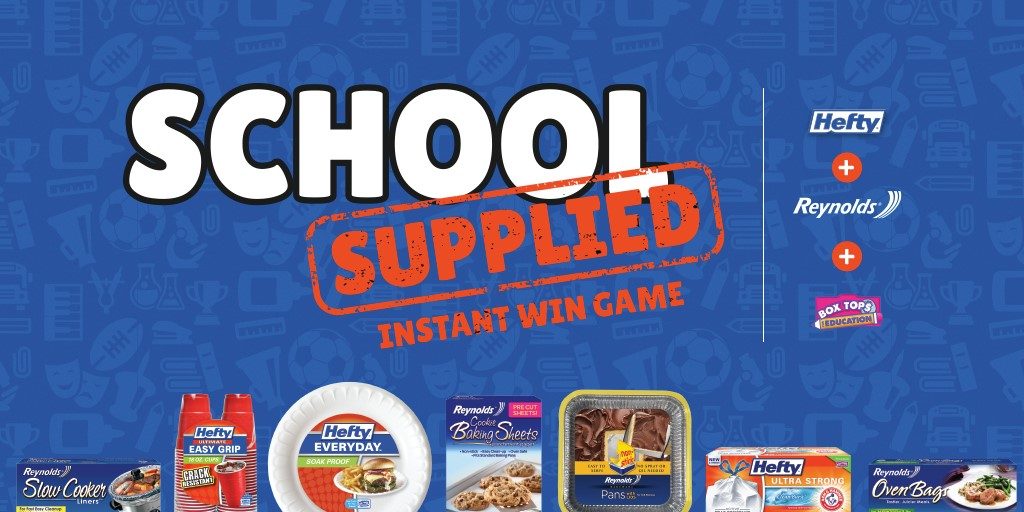 School Supplied Sweepstakes
Hefty, Reynolds and Box Tops for Education are offering the School Supplied sweepstakes and daily instant win game now through July 30, 2016. It's an awesome sweepstakes that you don't want to miss. They're giving away thousands of product prizes PLUS 10,000 eBoxTops to 5 lucky schools!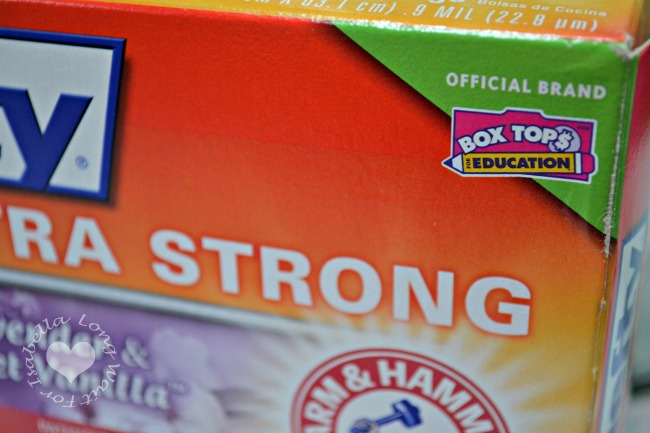 Many of the Reynolds and Hefty products participate in Box Tops! Just look for that great logo on your favorite box of products. (A detailed list can be found at the bottom of this post.)
Don't wait, head over to the Reynolds Hefty Box Tops website and check it out!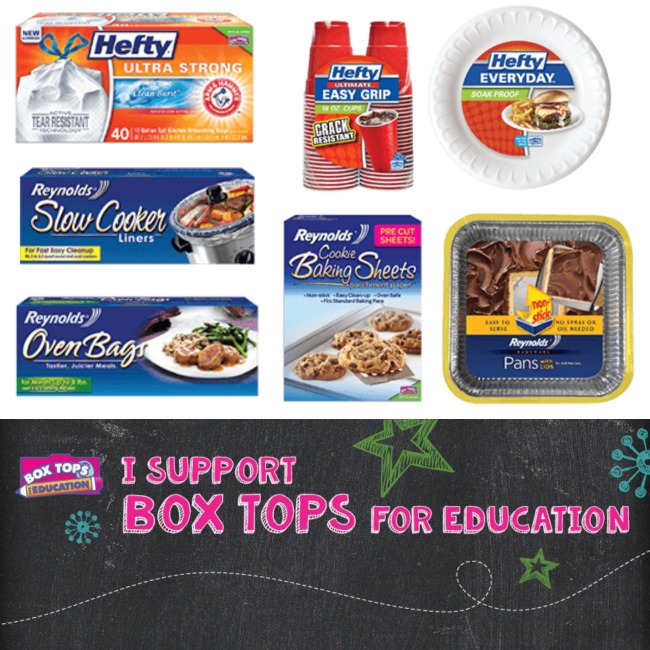 List of Reynolds and Hefty products that participate in the Box Tops for Education program:
Reynolds® Parchment Paper
Reynolds® Cooking Baking Sheets
Reynolds® Bakeware Pans
Reynolds® StayBrite® Baking Cups
Reynolds® Slow Cooker Liners
Reynolds® Oven Bags
Hefty® Strong Tall Kitchen Drawstring Trash Bags
Hefty® Ultra Strong™ Tall Kitchen Drawstring Trash Bags
Hefty® Ultra Strong™ BlackOut® Tall Kitchen Drawstring Trash Bags
Hefty® Cinch Sak® Large Trash Bags and Lawn & Leaf Bags
Hefty® Easy Flaps® Tall Kitchen Bags and Large Trash Bags
Hefty® Renew® Tall Kitchen Bags and Trash Bags
Hefty® SteelSak® Trash Bags
Hefty® Twist Tie Tall Kitchen Bags and Trash and Lawn & Leaf Bags
Hefty® Ultra Flex® Trash Bags
Hefty® Easy Grip® Cups
Hefty® Deluxe™ Plates and Platters
Hefty® Everyday™ Soak Proof Bowls
Hefty® Everyday™ Soak Proof Plates
Hefty® Style™ Prints Cups
Hefty® Style Plates
Hefty® Ultimate™ Easy Grip® Cups
EZ Foil® by Hefty® Bakeware Pans
[Tweet "I'm a Box Tops Mom!"]

I was selected for this opportunity as a member of Clever Girls and the content and opinions expressed here are all my own.