This is a sponsored post with Hotel Murano and Point Defiance Zoo & Aquarium. The love for this zoo is mine alone.
We've visited the Point Defiance Zoo & Aquarium once with our kids and had a great experience. My son was pretty young and didn't remember it at all. So we knew it was time to go back for a second visit. (Honestly, we can't wait for the chance to go back again!)
When we walked in, we turned left and visited the Kids' Zone first. My kids did not want to leave. They love animals and live shows, truly. But that Kids' Zone? It was the favorite part of the visit. It's a great way for the kids to experience animals through touch, exploration and movement.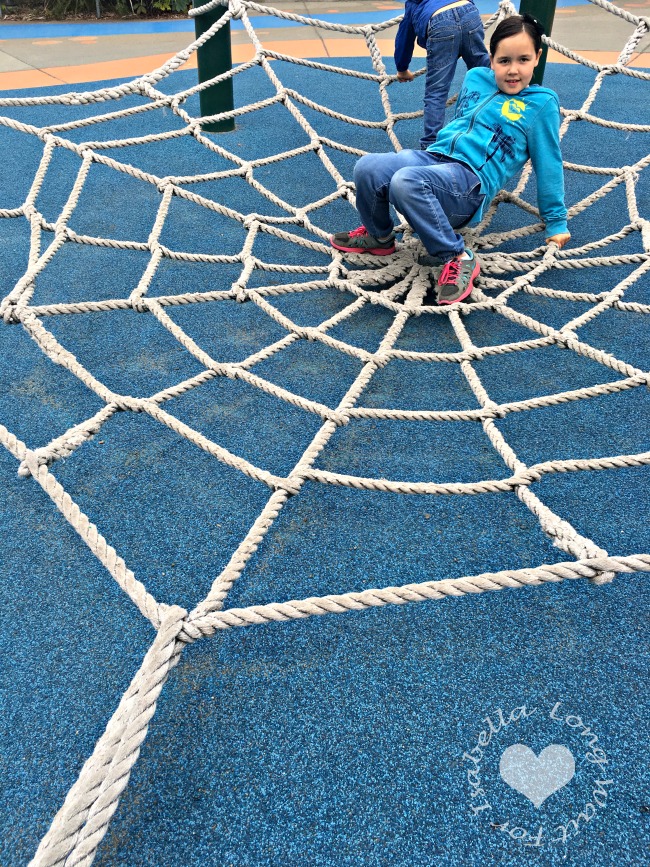 The Meerkats, Lemurs and Wallabys are fun to watch in the Kids' Zone. My favorite part is watching the Meerkats. They are just so cute. My kids spent a lot of time climbing on the play structures though. A lot of time. The bugs and snakes in Animal Alley were fun for them to watch too. I didn't want to get too close to those exhibits. You know, bugs are my biggest fear.
Next up on our visit to the Kids' Zone was the Magical Movements section. This one was funner for my daughter since she's much taller and older than her brother. My Little Man had a more difficult time climbing up on the higher structures. He did like the slide in that part though. This section makes it fun for the kids to "climb, hop, perch and twirl just like animals". This kind of interactive, high energy fun is what my kids love.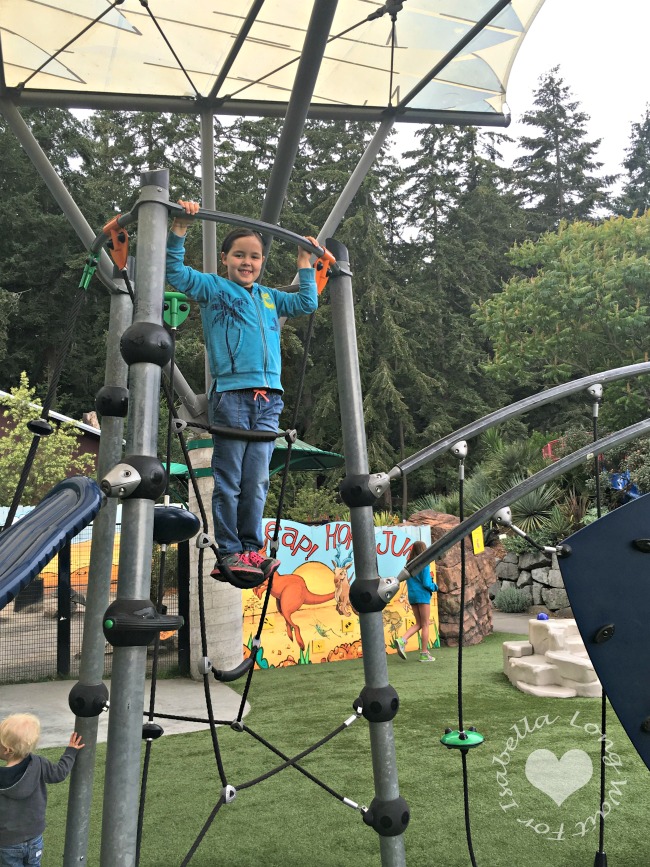 Contact Junction is the place to learn more in-depth about animals; see what those at the zoo do as well. It's also a place where you can get the chance to pet and feed goats. That section of Kids' Zone took the longest for us to leave. They loved feeding those goats. Make sure you bring quarters for the goat feed machine! It's worth the quarter or two.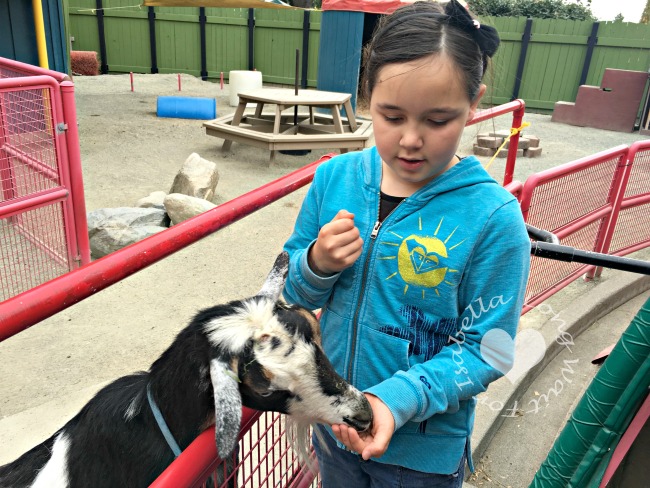 [Tweet "Meerkats, Wallabys, Bugs, Goats, and play structures? Kids' Zone for the win!"]
So, the rest of the zoo and aquarium is amazing. We've been all over the country, traveling for hubby's work, and he told me that this zoo is his favorite. It's the right size and it's laid out so well. Many zoos are confusing, and you can't figure out which way to go. Not Point Defiance Zoo and Aquarium. It's awesome! We highly recommend it. We just wish we lived closer — we'd get a season pass.
To learn even more about Kids' Zone at Point Defiance Zoo and Aquarium click here.
Connect with Point Defiance Zoo and Aquarium
We visited this great Tacoma zoo with our Hotel Murano "Get Wild" package. The best package, in our opinion, for a fun and local staycation.
To find out more about Hotel Murano visit our previous blog post about our fun stay in Tacoma's only 4-star hotel: