Camping can be loads of fun if you are well prepared for that first exciting outdoor adventure as a family. Being prepared and staying organized with a list of things needed to pack as the right supplies is half the battle. Highlighted below are some recommended first time family camping tips to help you get ready to create some incredible family memories this summer!
Do Your Research
Visit your local library for excellent free resources to help you make your list of must have supplies. There are also great resources on State and National State Park websites and even some camping apps that are very handy. These resources also can provide a camping supply checklist that is helpful to get your mind in gear for what else you might need to bring to have the best camping trip ever.
The Right Site
Picking the right campsite for your family is very important. There are various options available depending on your needs. There are sites for tents only, RV's, and trailers. Most campgrounds or State Parks have communal restroom and shower facilities. Pick something that works best for you.
Reservations
After deciding where you want to go and which park or campground is right for your family, get your reservation booked as early as possible to get the best deals and locations.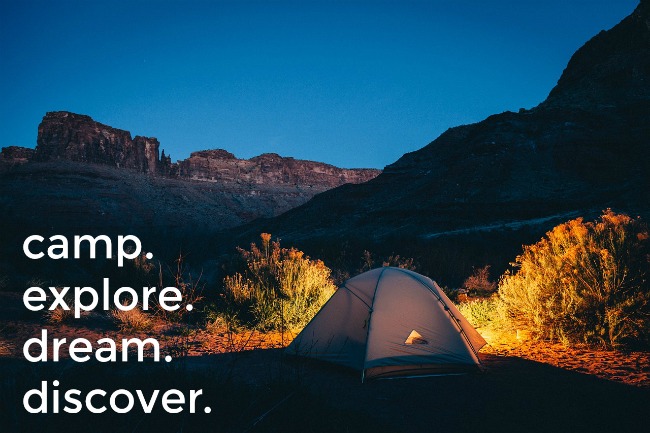 Test Run
The best thing to do before a new camping adventure is do a test run right in your own backyard. Set up your tent, blow up mattress or cot, camp chairs, mini grill, camp lighting, and other accessories to test all of the camping equipment you are taking with you. Double check your list of supplies and check items off as they are packed and loaded.
Extra Supplies
Be sure to bring extra batteries in any necessary sizes, a lighter or matches, and flashlights. Table top lanterns that are battery powered can be helpful as well. Camp stores on site may sell these items if you run out, but it's usually much more cost ­effective to bring extras of your own ahead of time.
Meal time
Make meals light, tasty, and easy to put together. Prepare some batch foods ahead of time such as chili and spaghetti sauce. Bring your own pasta, rice, bread, peanut butter and jelly, and other essential items that are non­-perishable and easy to pack.
Be sure to include your pots, pans, plastic utensils, napkins, paper plates and cups, hand ­held can opener, drinks, and cleaning products or sponge for taking care of cookware after meals. Have each family member be "in charge" of a meal idea, or even the whole meal so there is less stress on any one family member.  The goal is to be as prepared as possible so that you can sit back and relax, and enjoy your quality family time together.
Snacks
Pack some healthy snacks such as fruits and vegetables that hold in a cooler well. You can include your family's favorites or choose from some in this list to try such as grapes, strawberries, apples, oranges, bananas, baby carrots, celery, peppers, and cucumbers. Additional items can be brought that are non-­perishable such as raisins, rice cakes, graham crackers, chocolate bars and marshmallows (not exactly healthy, but a must have for making s'mores!)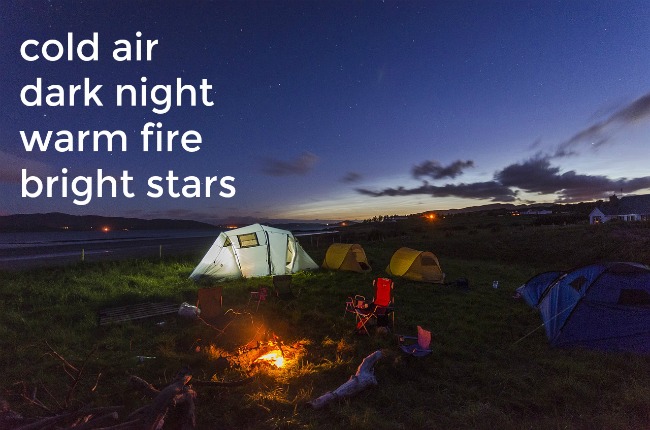 Safety
One of the most crucial things to pack for your camping trip is of course a first aid kit.  A lot of stores sell fully stocked kits with everything you need in case of cuts, burns, bruises, bug bites, or snake bites. It can be wise to bring other medical items such as daily prescription meds for certain members, sunscreen, aloe/after-sun lotion, or vitamins. Carrying extra band-aids, antibiotic ointment/first aid spray, and bug repellent in your backpack, purse, or fanny pack can come in handy in a pinch while out and about on your family camping adventures.
Entertainment
It's important to think ahead to alternative entertainment options in case of rain or lack of activities at the camp site. Little ones stay happier when activities are available to keep them occupied. Most camping sites will have some form of entertainment such as a lake to fish, swim, or go boating. They may offer bike rentals, but you could bring your own. Packing small toys, board games, card games, a folding table, camp chairs, or blankets to put on the ground to sit on can offer a refreshing change from being "plugged in" all the time. Go on a hike on a nature trail and play games like how many birds or animals you see by the end of your walk, or maybe even stop by a field to fly a kite! Bubbles, toy binoculars and magnifying glass, compass, butterfly net, and other kid safe outdoor items to play with along the way can be a huge hit and allow your family some real fellowship and quality time together in the great outdoors. Whatever you choose, being prepared with some ideas in advance and the necessary tools or toys to bring along can make all the difference in enjoying a pleasurable trip.