Includes 150 recipes!
Turn your life and health around in just 10 days.
The Complete 10-Day Detox Diet Plan and Cookbook offers a complete cleansing and detox diet that's easy to follow, practical and realistic. It detoxifies the body, so it's a valuable aid when it comes to optimizing weight and improving digestion, skin, joints, energy levels, hormones, immune systems and overall vitality.
[Tweet "Complete cleansing and detox diet in 10-day Detox!"]
Karen Barnes provides the most recent research and information on common toxins, pesticides and heavy metals and, more importantly, includes action plans designed to help you avoid them and/or eliminate them completely from your life.
About The Complete 10-Day Detox Diet Plan & Cookbook
You'll really enjoy the food on the plan — it's simple to prepare and, above all, it is delicious and very satisfying. You'll look forward to preparing and savoring every meal. At no time will you feel deprived or like you need willpower to stick with the program — these dishes are so good, you'll want to incorporate them into your daily lifestyle right away.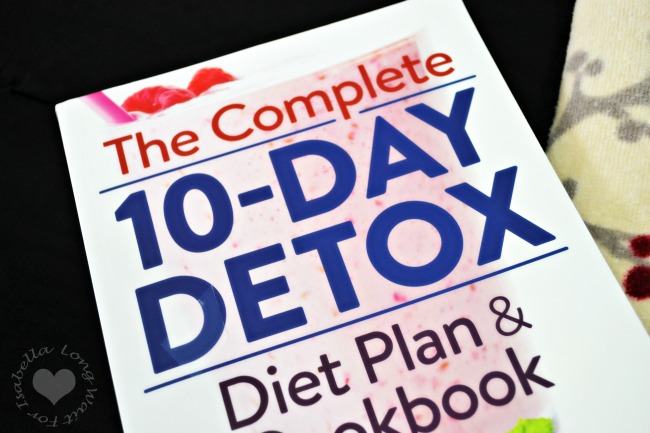 This book is divided into three parts:
Part 1. Exposure to Toxins
Part 2. Food Allergies, Sensitivities and Intolerances
Part 3. The Cleaning Detox Diet: Meal Plans & Recipes
You'll learn:
how to limit exposure to toxins
detoxify your bowel and liver
limit harm to the environment
and more!


Liver Cleansing Foods
Here is a free printable PDF resource for you courtesy of Karen Barnes.
[Tweet "Free printable: Liver cleansing foods!"]
Connect With Robert Rose Books
Disclosure: I was sent this book for review. All opinions are mine alone.