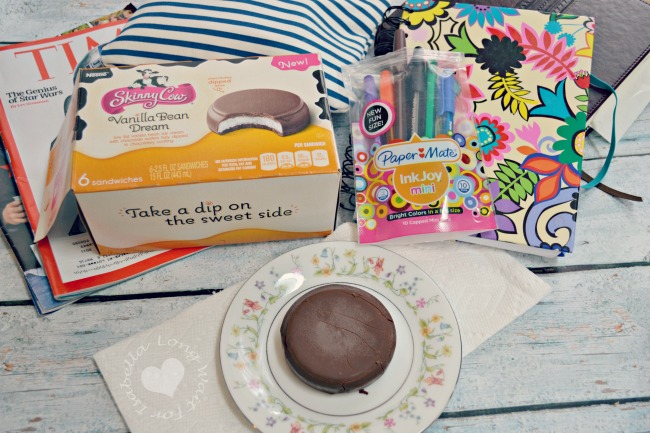 After long summer days (did you know it gets dark at 9:30 pm + here in Western Washington in the summer?!), I can't wait until everyone is in bed. Do you know why? I've mentioned it before on the blog, but I'll tell you all again. I love indulging in sweet treats when everyone else is in bed. The kids have an early bedtime, hubby is a morning person, and I'm a night owl.
Queue my new favorite sweet treat: Skinny Cow Vanilla Bean Dream ice cream sandwiches. ↓
What's your favorite secret indulgence?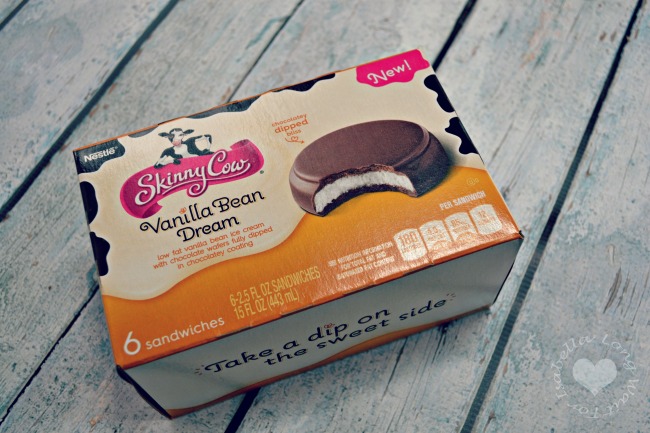 Now, there's a popular saying in marriage, maybe you've heard it: what's mine is yours, what's yours is mine. But there are some things, I will admit, that I am not good at sharing. For example:
blankets
pillows
the bathtub
best fingernail clippers
sweet treats
But in all those things, I do share. Begrudgingly. In fact, I'll be the first to admit that I hide sweet treats from the rest of the family. That box of 6 ice cream sandwiches you see above? They were strategically placed behind bigger items in the freezer. But once my husband found my Vanilla Bean Dream — well of course he wanted me to share.
You see, ice cream sandwiches are his love language. Well, almost. Pretty close. 
Skinny Cow isn't just for moms hiding their treats from the rest of the family. (Though some nights, after a hard day, I wish that were true.) Everyone in my house LOVES these indulgent lovelies. Once hubby found out about them, the kids wanted to try them too! Ugh, I had to run to the store to buy myself another box. (I didn't really run, of course…)
What things do you share with your significant other, that you really don't want to? Or better yet, do they steal things from you too (like your covers)? I can't be the only one here.
Skinny Cow Ice Cream Sandwiches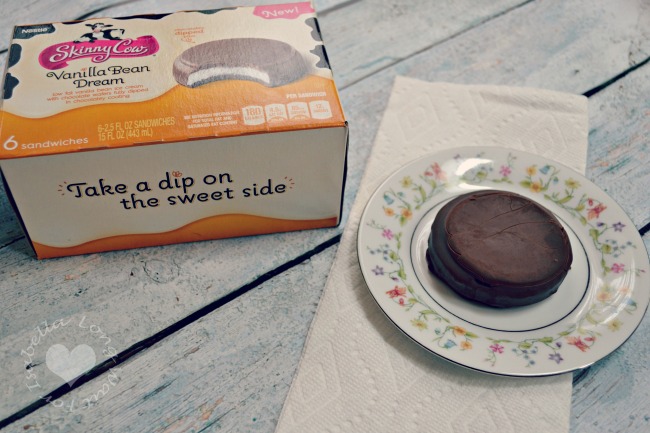 ↑ Skinny Cow Chocolately Dipped Ice Cream Sandwiches in Vanilla Bean Dream: indulgent vanilla bean bliss. You'll get vanilla ice cream sandwiched between two chocolate wafers and veiled in a rich, chocolatey coating. Are you sold yet? Honestly, these are so amazing delicious. You need a box this summer. Find a store near you and get a box (or two or three…). You'll find three delicious flavors: Vanilla Bean Dream, Ultimate Chocolate and Creamy Caramel.
I was selected for this opportunity as a member of Clever Girls and the content and opinions expressed here are all my own.