I don't know about all of you, but I love when one of my favorite books is made into a movie. I know, I know — the movie is never quite as good as the book, but it's still a treat to see the movie played out before my eyes on the big screen. I am excited to see so many great movies on Netflix that have been adapted from books.
New this month to Netflix is The Giver. In a future society without hardship or free choice, young Jonas discovers a powerful truth and becomes determined to expose it. This adaptation of Lois Lowry's Newbery Medal-winning novel features Oscar winners Jeff Bridges and Meryl Streep.
9 More Movies Based on Books to Stream
A Walk to Remember: When bad boy Landon is cast opposite the campus bookworm in a school play, romance blooms — but ultimately, tragedy tears them apart.
Hardball: A gambler agrees to coach a Little League baseball team from a notorious Chicago housing project if a friend will lend him money to square his debts.
The Perfect Storm: As a huge storm approaches, a fisherman who's on a run of bad luck risks everything for an enormous catch, going beyond his boat's normal reach.
The Best of Me: Sparks fly between former high school flames when they return home for a funeral, but painful memories may keep them from having a future together.
An Unfinished Life: A grieving widow and her daughter move in with her estranged father-in-law in Wyoming, where time allows them to heal and forgive.
The Color Purple: A Southern woman's correspondence with her sister in Africa and friendship with a singer help her escape an abusive husband and a hardscrabble life.
The Shawshank Redemption: Framed for murder, upstanding banker Andy Dufresne begins a new life at the Shawshank prison and gradually forms a close bond with older inmate Red.
Run Boy Run: An 8-year-old Jewish boy escapes the Warsaw ghetto and hides in the woods, where he takes extraordinary measures to survive.
Charlotte's Web: When Wilbur the pig discovers he's destined for the dinner table, kindly spider Charlotte hatches a plan to keep him around.
Pin it for later:
Connect with Netflix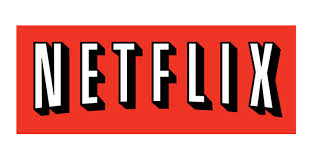 Disclosure: I am a member of the Netflix Stream Team. This is a sponsored post. All opinions are mine alone.