For guys, more than ever, it's a confusing world. A GPS doesn't offer any maps showing how to get to the point of wisdom — and what guy likes asking for directions anyway? But there are ways for guys to get the guidance they need. The answers may be all around, in the form of guys they already know. Wise Guys. More experienced guys. Better-traveled guys. Could there be ways to tap into their invaluable knowledge without enduring dull lectures or taking pages of notes?
[Tweet "Guys can get wisdom from the more experienced, better traveled WISE GUYS."]
Kent Evans has surrounded himself with these wise guys. They have shown him all the back roads on the way to wisdom. With a great deal of humor and an endless supply of stories, he wants to show other men how to gather life-enriching truth from the guys in their own circle.
"I've always defined true ministry as the process of walking through something with God and then being vulnerable enough to turn around and walk someone else through, too. Kent's infectious passion to develop Christ-like men is evident in his writing and you will be both challenged and inspired by this collection of characteristic profiles of men who have gone before to show the way. Bravo, Kent. You are walking us through." Mark Hancock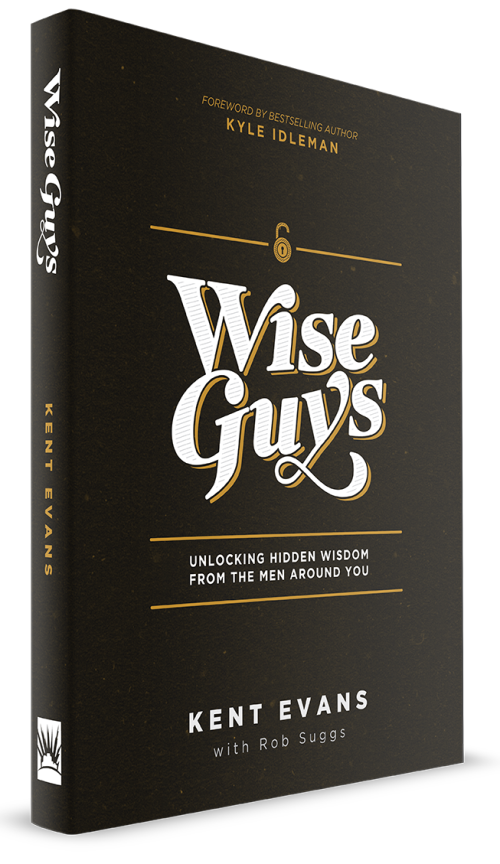 About Wise Guys
Men are to be the leaders in our families and many are but some get weighed down with that expectation. This book will help you to understand God's plan for men better and in turn would make a great book to pass onto the guys in your life! Our sons will be fathers and husbands some day. How can we help them along in becoming the men God intended them to be?
"As you read this book, Kent Evans will take you on a journey. You'll learn what is required to become more the man God has called you to be. This book is going to get in your head and give you a brand new mindset." Kyle Idleman
So, can you guess where this book is going? Yep, I'll be wrapping this and adding it to my husband's Father's Day present! He loves reading and I know he'll love this book.
About Kent Evans
KENT EVANS is the board chairman and co-founder of Manhood Journey, a ministry that helps fathers and mentors build the next generation of godly men.  Kent has personally experienced how the guidance of godly men can change the course of a life.  Today he is blessed with a solid 20-year marriage, four wonderful sons and a fulfilling life – largely because of what he's learned from other men.  He lives in Louisville, Kentucky, and can be found on Twitter @manhoodjourney.
Pinnable Wise Guys Book Quotes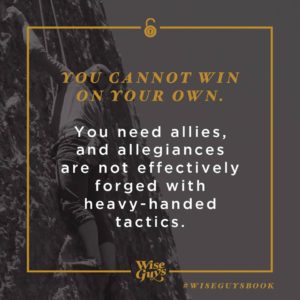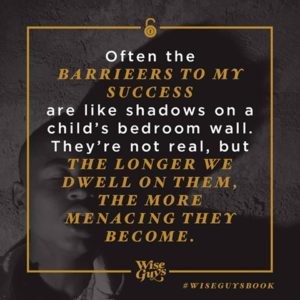 Win Wise Guys
One lucky Long Wait For Isabella reader will win their own copy of Wise Guys by Kent Evans. Enter the Rafflecopter form below for your chance to win. Open to US and CAN residents 18+.
Disclosure: Many thanks to Propeller Consulting, LLC for providing this prize for the giveaway. Choice of winners and opinions are 100% my own and NOT influenced by monetary compensation. I did receive a sample of the product in exchange for this review and post.